FAA Approves Beyond Visual Line-of-Sight Flights in North Dakota
FAA Approves Beyond Visual Line-of-Sight Flights in North Dakota
uAvionix flights to be conducted at Northern Plains UAS Test Site in Grand Forks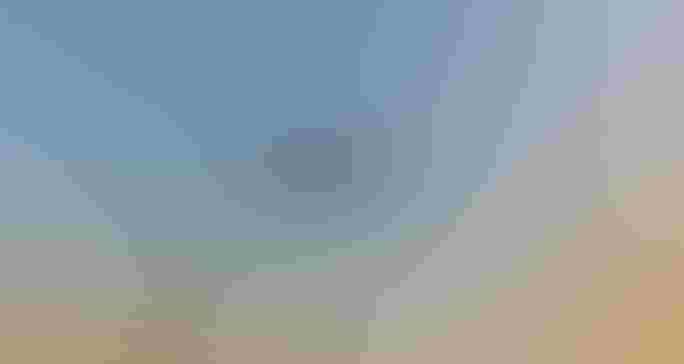 The unmanned aerial vehicle (UAV) avionics company uAvionix received Federal Aviation Administration approval to conduct advanced beyond visual line-of-sight (BVLOS) flights of small UAVs in North Dakota. 
The flights will be conducted at the Northern Plains Unmanned Aerial Systems (UAS) Test Site (NPUASTS) in Grand Forks, one of seven FAA-run UAV test sites in the U.S., using the facility's Vantis network, which is designed to support BVLOS test flights of unmanned aircraft. Vantis' ground-based aviation infrastructure is designed to significantly lower the barrier of entry to BVLOS flights for users by providing robust command-and-control capabilities.
The FAA approval was granted after uAvionix demonstrated that it established adequate risk mitigations to satisfy required safety standards for BVLOS operation within the national airspace system, according to the company.
"We are incredibly proud to lead the way in North Dakota with our partners from Vantis and Thales," uAvionix President Christian Ramsey, referring to Thales USA, one of the world's largest air-traffic management providers. "Being able to demonstrate much of our ecosystem in approved BVLOS flight is a major milestone for our company, our partners and the broader aviation ecosystem."
Separately, uAvionix announced that the Choctaw Nation of Oklahoma (CNO) received FFA approval for BVLOS operations using its Skyline-managed command-and-control (C2) and detect-and-avoid technology at the tribe's Emerging Aviation Technology Center UAS Test Range in southeastern Oklahoma.
"This approval is a major milestone for the Choctaw Nation's Emerging Aviation Technology Center," said James Grimsley, executive director of advanced technology initiatives for the CNO.  "With this approval, we achieved a major milestone in the FAA Beyond program by enabling BVLOS test flights for our partners and customers by leveraging the permanently deployed hardware and software from uAvionix." 
The CNO range uses the uAvionix SkyLine C2 management platform and pingStation3 dual-mode automatic dependent surveillance-broadcast receivers. The SkyLine platform is part of a surveillance layer and used to control several CNO and uAvionix-owned eVTOL aircraft.
"Successfully demonstrating safe and controlled Beyond Visual Line of Sight operations is critical to meet the growing demand for the use of drones in everything from package delivery to search-and-rescue operations," CNO aviation operations manager Marcus Hartman said. "Our collaboration with uAvionix establishes the Advanced Technology Center and the FAA Beyond program as key leaders for this important work."
The FAA Beyond program, established in 2020, is a four-year initiative established to study the integration of drones into U.S. airspace.
Sign Up for the Newsletter
The latest IoT news, insights & real-life use cases...delivered to your inbox
You May Also Like
---