Driving Innovation: Delivering on the Promise of the Connected Vehicle
Driving Innovation: Delivering on the Promise of the Connected Vehicle
Why the car business is quickly becoming a data business.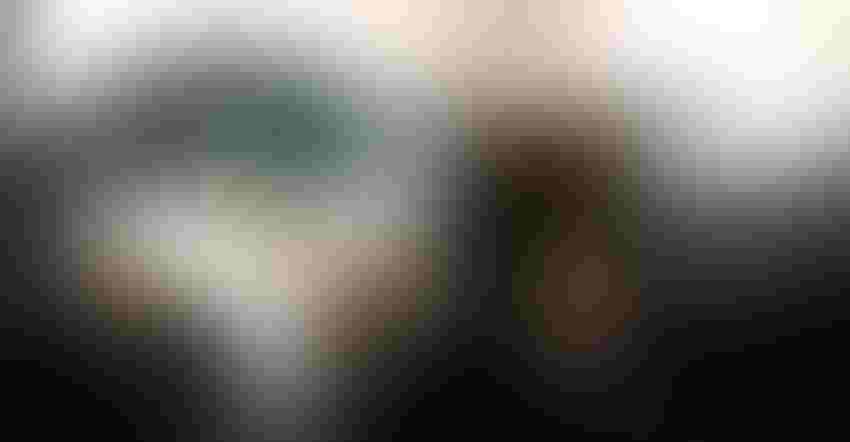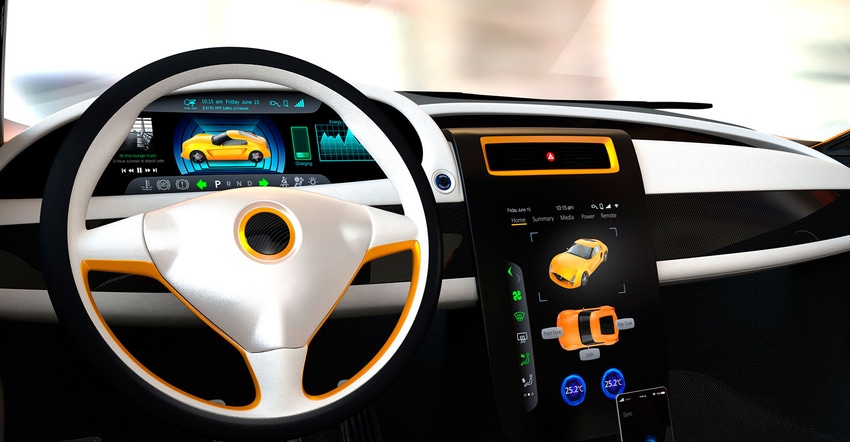 By Lonnie Miller
Imagine you are backing out of your driveway sometime in the not-too-distant future. It's a Tuesday. Because you typically travel to one of three locations on that day, the navigation screen in your head unit prompts you to select your destination based on a "smart list." You confirm the address from this learned pick-list: you are headed to a weekly meeting with a client. As you drive toward your destination, a calendar icon discreetly pops up on your heads-up display, and a digital assistant cheerily asks you if you want to go ahead and schedule an appointment to have your oil changed. The voice says that based on your driving habits—and data from oil-condition sensors—your oil lifespan is at nine percent. You reply that you would like to know when the soonest available appointment time might be. The voice chimes back: the dealer has availability later in the week and two dates the following week. None of those times will work, unfortunately. You decline the service offer for now. As you continue toward your destination, you select a local country music station. A few moments later, your phone receives an SMS message from the gas station chain you typically visit. The message indicates that, with a purchase of $30 or more, rewards members are eligible for a discounted ticket for a concert featuring an up-and-coming country music artist. The offer is good for 48 hours. Lucky for you because you need to fill up before the day is over.
Welcome to the world of the connected vehicle. The scenario above shares examples of the ways connected vehicles promise to bring superior intelligence and contextual relevance to every aspect of the driver—and passenger—experience.
This vision of the connected vehicle is hardly a pipe dream. The enabling technology exists today. Automakers and parts suppliers, along with a host of new players hailing from inside and outside the automotive industry, are already building sensors, signalers and other smart components into cars and aftermarket parts.
Managing Staggering Amounts of Data
All of the smart technologies deployed within connected vehicles generate massive volumes of data. This data includes factors such as the vehicle's location, speed and temperature; its historical and current operating telemetry; fault code information; the total projected duration of travel and so forth.
Overall, a single connected car will produce more than 25 GB of data per hour of use, according to a 2015 Hitachi whitepaper. That works out to about 130 TB of data per vehicle per year or 33 zettabytes (ZB) of data per year for the 253 million light vehicles in the United States. To put this data volume into perspective, Cisco Systems projected that total IP traffic on public and private networks would reach 1 ZB in 2015.
The ability to analyze this huge volume of data is the fuel that will enable automotive manufacturers and suppliers to see patterns they can use to develop a range of innovative services. In addition to fostering convenience and enabling sophisticated target marketing, new services might improve safety for drivers, passengers and pedestrians. Manufacturers might employ analytics to develop or monetize new business models or determine which makes and models of connected vehicles to outfit with the most advanced features. The possibilities are endless.
Building a Technology Infrastructure
Serving customers with contextually relevant and intelligent messages like those in the initial example will require three components: Big data analytics, real-time "streaming" analytics and the ability to serve recommendations in real time.
Big data analytics: Analysis of data from the connected vehicle will start with the ability to quickly ingest and process massive amounts of relevant data using a Hadoop environment. The analysis itself demands a collection of predictive models with recorded probabilities, segment rankings and other indicators about customers that segment or prioritize recommendations for individuals. Analytic models can also be used to predict drivers' odds of responding to offers and can be updated based on the driver's response.

Streaming analytics and recommendation engine: Streaming analytics processes ingested events in real time. By taking streaming event data, such as a car's every changing location, and putting it into a recommendation engine, marketers can provide the driver with ideal suggestions based on his or her location and likely response. The results (Yes, the driver stopped for gas and received the discounted concert ticket) can be used to update scoring models to give the company a better training data set to refine the models.
In addition to implementing sophisticated technologies, automakers will also need to promote a culture of data democracy within their organizations to use predictive insights to create business and end-customer value, improve customer service, and boost staff productivity.
Building such a culture starts with support from executive leadership. Leaders will need to ensure that cross-functional teams have access to data, analytics tools and the insights that come out of business analysis. They will also need to make sure that such analysis supports company objectives, such as "creating the safest vehicles on the road."
Cross-team collaboration in the design of the data management system, reporting and analysis tools are also essential. Data democracy will fail to materialize if end users, analysts and business unit managers can't get the information they need. Ensuring such collaboration means that everyone will need to cooperate to articulate requirements, use cases and service level agreements with one another.
Having the right mix of self-service tools, clean, standardized data, analytical data warehouses and processes in place so teams can get to work is also paramount.
The final ingredient is the right mix of people. To solve customer and business problems using analytics, auto manufacturers must place people in hybrid roles with domain expertise in their company's business, technical skills, analytics expertise and communications skills.
The right mix of technology and changes to the corporate culture will give automotive manufacturers the wherewithal to have two-way communication with connected vehicles. This conversation will give automotive and parts manufacturers the feedback they need to continually come up with new ways to make the in-vehicle experience of drivers and passengers safer, more enjoyable and hassle-free while achieving greater profitability for themselves. 
Sign Up for the Newsletter
The latest IoT news, insights & real-life use cases...delivered to your inbox
You May Also Like
---