Driverless Robosweeper Brings AV Tech to Street Cleaning
Driverless Robosweeper Brings AV Tech to Street Cleaning
A fleet of 50 self-driving street sweepers is set to clean streets in China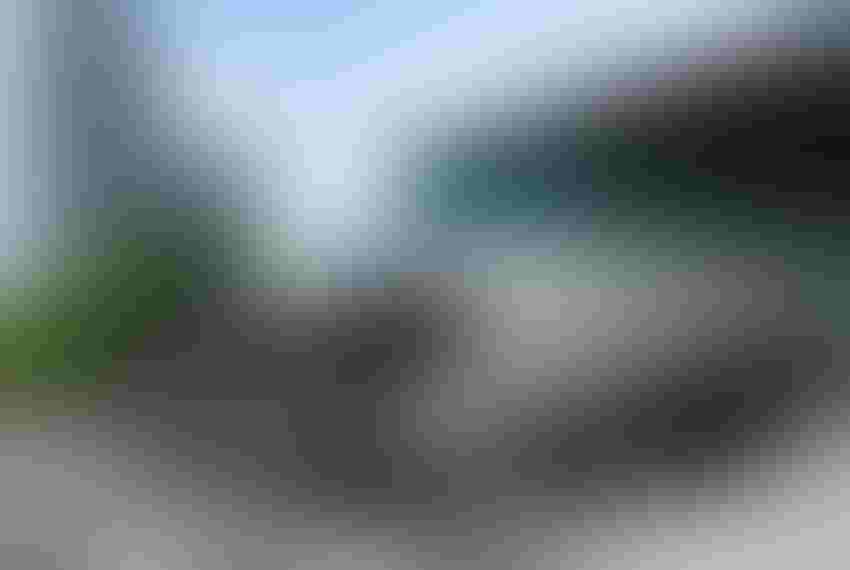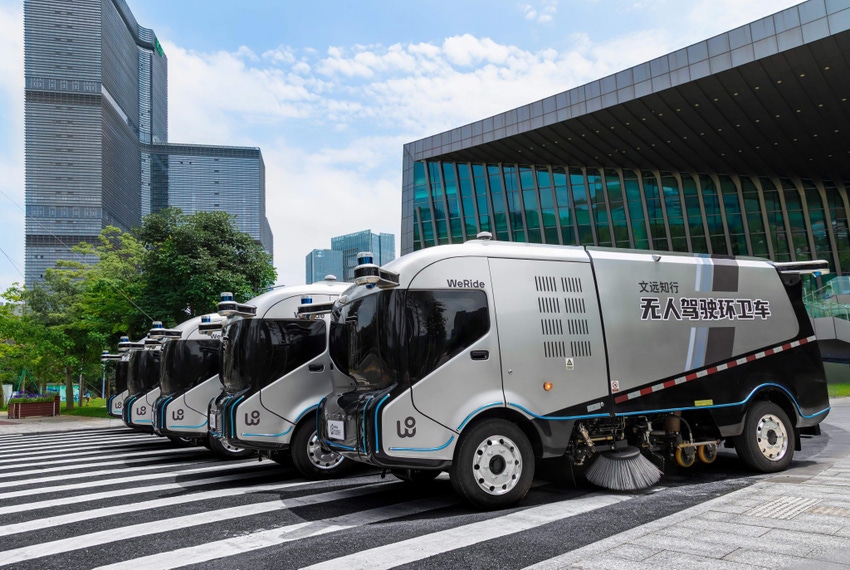 There's a new tool in the battle to keep the streets of China clean – Robosweeper.
What's claimed to be the country's first mass-produced, purpose-built, self-driving street sweeper has been revealed by WeRide, and a fleet of 50 will be put to the test next month.
The groundbreaking vehicle is a result of a collaboration between the autonomous driving company and Yutong Group, one of China's biggest commercial vehicle makers.
Robosweeper will showcase some interesting tech when it goes on trial in the Nansha district of Guangzhou, the capital of Guangdong Province, in May. Most notable of all is the fact that it does without a conventional cockpit, with no steering wheel, accelerator or brake pedals.
The EV has a fully redundant chassis and is driven by WeRide's Level 4 autonomous solution. But there's no compromise in functionality, with Robosweeper capable of performing typical environmental services such as sweeping, sprinkling and disinfectant spraying. It's thought the latter could prove particularly useful given China's ongoing battle with Covid-19.
WeRide says it has also developed a custom-built cloud-based platform to manage the fleet, with the platform acting as the brain and command center for the environmental services. 
The system will provide real-time information on routes, operations and autonomous driving status, facilitating intelligent scheduling, automated activation, remote dispatching and route management.
This will ensure daily operations, such as charging, water filling, waste discharge, vehicle activation and parking, can be completed without human intervention.
The road tests themselves should also prove interesting, given the sheer size of the fleet – possible due to Nansha's status as a leading autonomous driving test center – and specific benchmarks designed to replicate real-life scenarios that the Robosweeper will be measured against. The tests will continue after dark to deliver a full appraisal of the vehicle's capability round the clock.
"Under the accelerated urbanization process, we observed a surge of needs on environmental services," said Tony Han,  founder and CEO of WeRide. "Meanwhile, with COVID-19, the request on zero-contact environmental services has been raised due to public health concerns. By developing the self-driving Robosweeper, WeRide offers a package of environmental services without human intervention."
WeRide is one of China's leading companies when it comes to self-driving tech, with Robotaxis, Robobuses, and Robovans, operating in cities including Guangzhou, Shenzhen, Shanghai, Zhengzhou, Nanjing and Wuhan. Only last month, it confirmed a deal to build its next-generation autonomous driving solution on the Nvidia Drive Hyperion AV platform.
Sign Up for the Newsletter
The latest IoT news, insights & real-life use cases...delivered to your inbox
You May Also Like
---