Driverless Bus Coming to Hong Kong Airport
Driverless Bus Coming to Hong Kong Airport
The airport has been integrating automated transport over the past few years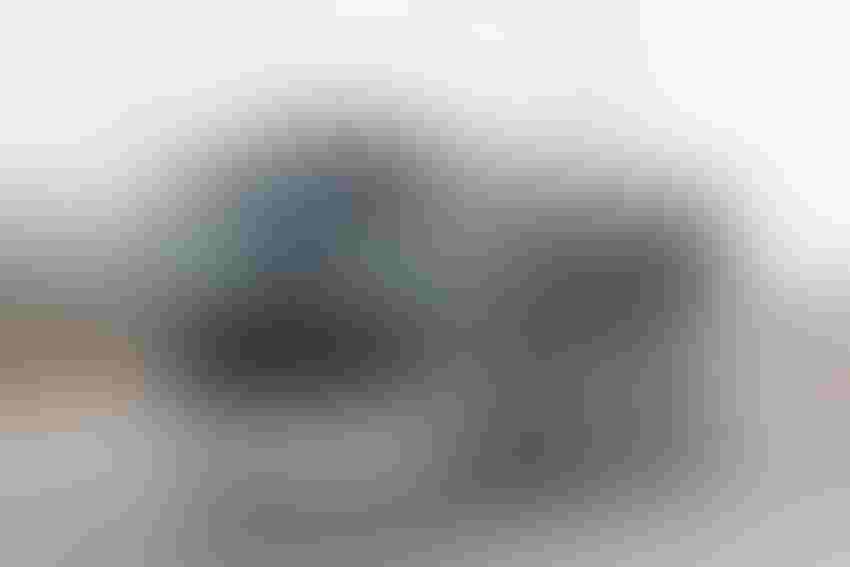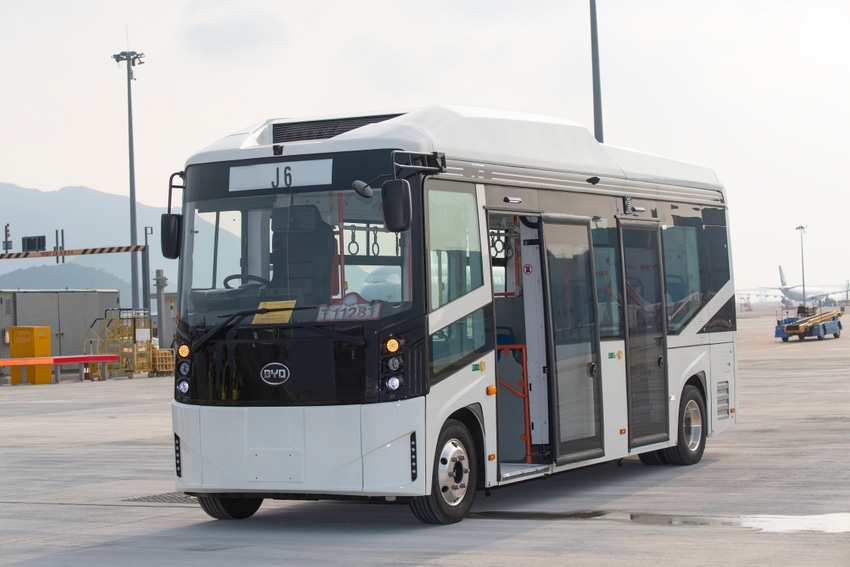 BYD's autonomous bus is set to be deployed at Hong Kong International Airport
BYD
Hong Kong International Airport is set to introduce a driverless bus for passengers in 2023.
It is the latest step in an aggressive program to integrate automated transport at the airport that has been put in place over the past few years.
The bus that will be deployed is a J6 model from Chinese manufacturer BYD which uses 10 cameras and GPS locators to deliver its self-driving functionality. There is also a backup system in place that can be used in the event of the main automated system failing. The bus's capability is defined as Level 4 by the Society of Automotive Engineers – fully self-driving in certain conditions.
BYD already has experience in providing autonomous buses for airport use, having taken part in a pilot at Tokyo's Haneda Airport in 2021. On that occasion, it was a larger K9 bus – which can carry up to 57 people – that was trialed. The J6 is smaller and can seat 14.
Initially, at least, the J6 will be deployed with a human monitor in the driver's seat to add an extra layer of safety, although in time the plan is for them to be removed. 
Ultimately, the airport hopes to move all its transport fleet – 40 buses and 800 baggage tractors – over to automated systems in the coming years, in an attempt to alleviate a shortage of drivers.
The rollout of the first passenger-carrying autonomous bus follows four years of incremental progress in the use of self-driving transport, which has seen around just under 81,000 miles recorded at the airport without an accident.
The airport's fleet already includes four battery-powered patrol cars made by SAIC-GM-Wuling Automobile, a Chinese joint venture involving General Motors. These patrol a restricted area of the airport and began operations in September 2021, traveling along a 0.9-mile route 24 hours a day at speeds of up to 6.2 mph. There are also 12 electric autonomous tractors towing passenger baggage containers and another four for air cargo.
Airports are generally considered good locations for the deployment of AVs because the environments are so tightly controlled and all vehicle movements are tracked.
In the longer term, Hong Kong Airport has also revealed plans to apply autonomous driving systems to transport which will link it to the nearby Skycity development and Tung Chung town center.
Sign Up for the Newsletter
The latest IoT news, insights & real-life use cases...delivered to your inbox
You May Also Like
---