Deal to Deploy 500 Autonomous Trucks on US Roadways
Deal to Deploy 500 Autonomous Trucks on US Roadways
Christenson Transportation and Locomation have partnered to develop the vehicles capable of operating up to 22 hours per day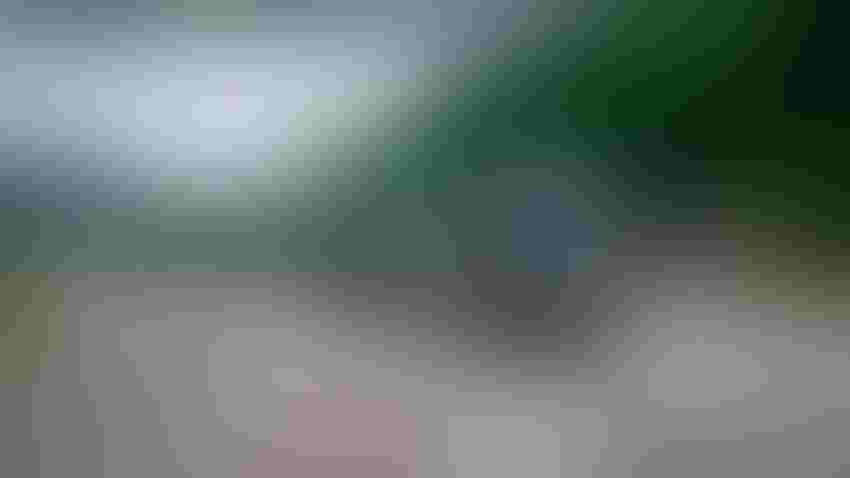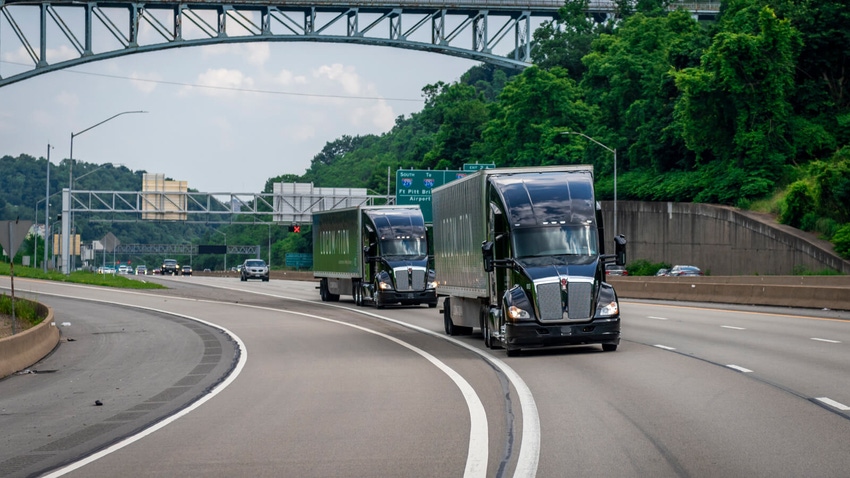 The adage "Keep on Truckin'" will be more relevant than ever following autonomous tech firm Locomation's confirmation of a new deal with Christenson Transportation.
Locomation will supply tech that will allow the Missouri-based hauler to deploy 500 autonomous trucks with the capability of operating for up to 22 hours a day. The companies confirmed the agreement at the recent Truckload Carriers Association Annual Conference in Las Vegas. 
The trucks will be fitted with Locomation's Autonomous Relay ConvoySM (ARC) system, which allows two trucks to be electronically tethered. The first is controlled by a driver, while a second driver rests in the following truck, which operates autonomously. The Human Guided Autonomy set-up means the trucks can swap places, allowing each driver time to rest, ensuring they can be on the road for up to 22 hours while still complying with all U.S. Department of Transportation regulations concerning driving time. 
Locomation says the tech offers several benefits, allowing carriers to cover double the distance and deliver double the cargo twice as fast as if conventional trucks are used. 
The trucks can operate autonomously on Locomation's Autonomous Relay NetworkSM, which incorporates more than 60 segments of highway across the United States. Initially, Christenson will start operations at a hub in Nashville, featuring six lanes along the I-40, I-24 and I-65, each 500 miles long.
According to the companies, the deployment of the tech has the potential to quadruple Christenson's net profit. The carrier says it expects to increase capacity by 52%, reduce empty miles by 50%, improve fuel efficiency by 18%, cut operating costs by 30% and increase its market share.
Ultimately, the tech could allow a model of one driver for two trucks, which would also help address a perennial problem for the industry – a shortage of drivers.
"With our system in place, Christenson will be at the forefront, able to grab the opportunities that come with operating a supply chain custom-built for autonomous trucks," said Dr. Cetin Mericli, co-founder and CEO of Locomation.
"We chose Locomation because we're convinced they are bringing to market the safest and most viable turnkey model to enable us to deploy autonomous technology in the near term," said Don Christenson, president of Christenson Transportation.
Pittsburgh-based Locomation was formed in 2018 and is becoming an increasingly influential presence in autonomous trucking, having already done deals to supply its ARC tech to Missouri's Wilson Logistics and Pennsylvania's PGT Trucking. 
The company is in the process of ramping up production and aims to deploy hardware to customers next year.
Sign Up for the Newsletter
The latest IoT news, insights & real-life use cases...delivered to your inbox
You May Also Like
---