Collision-Resilient Drone Designed for Rescue Missions
Collision-Resilient Drone Designed for Rescue Missions
The soft-bodied, inflatable robot can bounce off of hard surroundings, as well as perch and grasp surfaces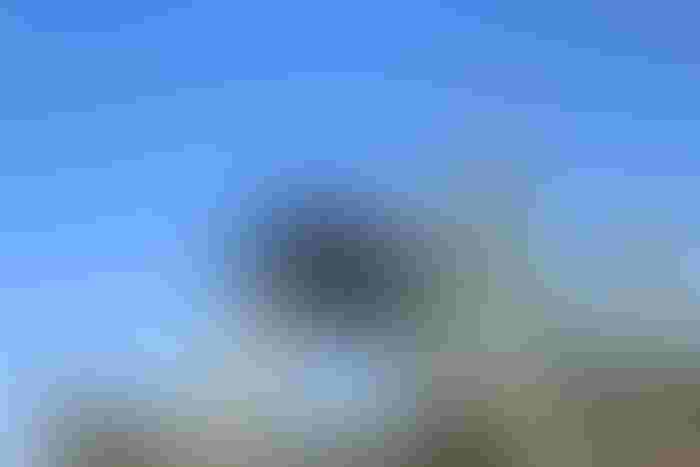 A new lightweight, inflatable drone has been designed for search and rescue missions, with its soft outer frame making it resilient to knocks and collisions. 
The soft-bodied aerial robot (SoBAR) has adjustable stiffness, allowing it to recover from blows and also "perch" on hard-to-access areas, and adapt its shape to grasp onto surfaces. 
Created by a team of researchers from the Ira A. Fulton Schools of Engineering at Arizona State University (ASU), the drone is thought to be the first to use inflatable fabric to "modulate its stiffness and absorb impacts."
"We see drones used to assess damage from high in the sky, but they can't really navigate through collapsed buildings," said Wenlong Zhang, ASU's robotics expert. "Their rigid frames compromise resilience to collision, so bumping into posts, beams, pipes or cables in a wrecked structure is often catastrophic. They don't recover; they crash."
Conducting search and rescue missions requires the use of a range of equipment, from thermal imaging to audio sensors, with aerial drones often used to carry such tools across the area. The fragility and inflexibility of typical rigid designs, however, limits their use. With their new SoBAR design, the ASU team hopes to change this. 
Next, the team said they will be working to maximize the energy efficiency of the robot, as well as reducing its impact on the environment around it. 
"We need to change our focus on avoiding environmental contact. Drones need to physically interact with their surroundings to accomplish a range of tasks," Zhang said. "A soft body not only absorbs impact forces to provide collision resilience; it also offers the material compliance necessary for dynamic maneuvers such as perching."
In the future, Zhang said the design could be used not only in search and rescue operations but also for monitoring phenomena such as forest fires, as well as in military reconnaissance and even exploring the surface of other planets.
"There are so many functionalities possible with conformable, reconfigurable soft aerial robots, so we hope our work here leads to even more novel, bio-inspired designs," Zhang said.
Sign Up for the Newsletter
The latest IoT news, insights & real-life use cases...delivered to your inbox
You May Also Like
---