Can Drones, IoT Analytics and AI Conquer the Kudzu Conundrum?
Can Drones, IoT Analytics and AI Conquer the Kudzu Conundrum?
Staying ahead of encroaching vegetation is a perennial problem for utilities, but technologies like AI, IoT analytics and computer vision can help.
By Jason Mann, SAS
Nobody wants to suffer through a power outage, perhaps least of all the electrical utilities that stake their reputations on providing safe, reliable service to customers. When a line goes down, it means costly repairs, customer frustration, harm to human life and regulatory probes if the problem persists.
Fortunately, power in the developed world is generally so reliable that people take its availability for granted. But with the massive size of the U.S. electrical grid, stuff still happens. The grid consists of more than 200,000 miles of high-voltage transmission lines and in excess of 5.5 million miles of local distribution lines. That makes the electric grid the largest interconnected machine on Earth.
Vegetation Puts a Stranglehold on Utilities with Staggering Management Costs
The risks are numerous in such an expansive system, but one primary threat might surprise you: vegetation. Maintaining the electrical transmission infrastructure is a gigantic expense, with operations and maintenance representing up to 35% of a utility's total operating budget. California's Independent Operators, for example, spend more than $250 million a year on vegetation management for high-voltage distribution lines alone.  
Why is vegetation management so costly? Factors including variability, weather, growth rates and topology contribute to the high price tag. So how can new technologies like artificial intelligence (AI), machine learning and computer vision help solve this complex and seemingly intractable problem?
Utilities today typically operate on a time-based approach for vegetation management. This is largely a manual process where visual inspections determine the location and frequency of trimming and cutting. The process hasn't changed much in the last century. As such, it's a big target for modernization. The existing business process is not efficient and, more importantly, it's not sustainable.  
At the risk of offering an arborist training session, let's talk about kudzu. Those in the southeastern U.S. are quite familiar with this plant — the archenemy of utility vegetation management. In perfect conditions, it can grow a foot per day with its climbing vines covering 7.5 million acres. Millions of dollars are spent annually on kudzu damage to utility infrastructure such as power poles and wires. How do you manage a risk like this using traditional methods? Not very effectively.
Trees, another vegetative threat, are susceptible to being toppled by vehicles, uprooted during storms, or simply falling over because of poor health at the end of their lives. That's a frequent problem for nearby electric infrastructure.
Oak trees are a vegetative threat, but they're easy to plan for. Oaks grow to about 80 feet tall, but they grow slowly at about 12 inches per year. So, in this instance, the old way of vegetation management might be tolerable — just cut back the oaks every three years.
The growth rate of the pine tree is like the oak, one to two feet per year. It shouldn't be a management problem. However, the southern pine beetle loves to eat pine trees. Infestations can spread at a rate of 50 feet per day and can kill a tree within weeks. In this scenario, utilities are no longer worried about growth rates, but now the entire tree can fall into the lines or the right-of-way.
Bottom line: Utilities are dealing with an expansive outdoor network, variable risks and massive costs for a manual process. This complexity is compounded by operating in a highly regulated environment. Rulings mandate action but don't provide a road map to effective execution. So what's a utility company to do, and how can it free up funds to modernize the grid?
Drones, IoT Analytics and AI Cut to the Chase for Soaring Vegetation Management Costs
Industry leaders now offer services that combine innovative edge computing, streaming analytics, AI and drone technologies to provide utilities with efficient, cost-effective and scalable optimization alternatives to manual inspection. Edge computing and streaming data are the backbone of recent technology deployments known as the Internet of Things (IoT). AI has recently become more cost-effective allowing for widespread use. And inspection drones are more affordable than ever.
With these solutions, utilities can directly engage in the vegetation management decision-making process. They can use rigorous analytical methods to assess vegetation risks and, more importantly, to propose mitigation activities and optimize performance. The resulting process is substantially more cost-effective.
It's exciting to see this new approach take hold. And it's not just about identifying where to cut, but also looking at how to optimize routes based on resource constraints, time constraints, air space and other factors. With computer vision for object detection and object identification, eternal information like plant growth rates and weather patterns can be integrated. Clear-cutting approaches can be amended to spot cuts, which optimizes the scheduling of mitigation work. This shift substantially reduces costs and risks for utilities, and that frees up funds that could go toward grid modernization.
The key to this new approach is sustained value at an enterprise scale. By employing a powerful, scalable combination of advanced technniques including AI and IoT analytics, utilities can now:
Significantly improve efficiency and effectiveness of identifying dangerous vegetation encroachments.

Aid in predictive modeling of vegetation growth patterns.

Provide comprehensive right-of-way inventories.

Assist in identifying fire risk areas.

Make smarter and more informed decisions.
Trees will still topple. Kudzu will remain an invasive weed. And electric utilities will continue coping with these threatening plants. But with the right technology, there's no reason they must spend so much time and money to keep lines clear and operational. When used in concert, these technologies help utilities maintain operational consistency so customers don't have to think twice when they flip the light switch as they walk in the door each night.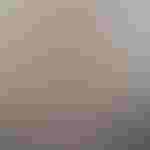 Jason Mann is the Vice President of IoT at SAS. Follow him on Twitter @jmann245 and on LinkedIn. Follow SAS on Twitter @SASsoftware and on LinkedIn.
Sign Up for the Newsletter
The latest IoT news, insights & real-life use cases...delivered to your inbox
You May Also Like
---