Cadillac Unveils New Electric Escalade With Hands-Free Tech
Cadillac Unveils New Electric Escalade With Hands-Free Tech
Cadillac's latest model comes with General Motors' Super Cruise driver-assistance technology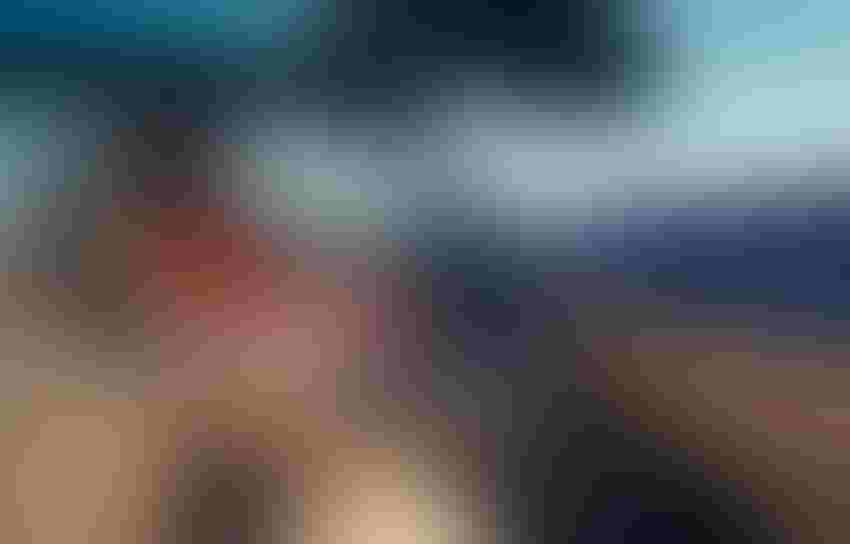 Cadillac has pulled the wraps off the long-awaited Escalade IQ, the new all-electric version of one of America's most famous vehicles.
And despite delivering zero emissions, the massive SUV hasn't reined in any of the excess it has become renowned for. 
With outlandish styling, a monster length of 224.3 inches, up to 750 horsepower (for 0 to 60 mph in under five seconds), a massive 200 kWh battery and a claimed range of 450 miles, it demonstrates electric motoring can be delivered in truly ostentatious fashion.
Prospective owners who fancy making a statement in the Escalade IQ will be relieved to know they won't have to do anything so arduous as keep their hands on the steering wheel
Among an array of features offered as standard with the vehicle is a three-year subscription to General Motors' Super Cruise driver-assistance technology.
When Super Cruise is engaged, the Escalade IQ's lidar map data, real-time cameras, radars and GPS kick in to allow the human in the driver's seat to take their hands off the wheel, although they must remain attentive at all times and be prepared to intervene when required. Sensors monitor their head position and eyes to ensure they are constantly engaged.
As GM explains: "The systems work together through 'sensor fusion' to create a sensory field around the vehicle that assists in keeping it centered in the lane."
Super Cruise also has the ability to accelerate or brake the Escalade IQ, and can initiate lane changes to allow slower vehicles to be overtaken. It is available on several GM models – including other versions of the Escalade – and underwent a significant expansion last year, when its coverage was extended to 400,000 miles of roads across the United States and Canada, including non-divided highways.
GM recently announced it was launching an education program aimed at helping people fully understand how Super Cruise and driver-assistance systems from other manufacturers work.
Beyond Super Cruise, the Escalade IQ is equipped with all the hardware to accommodate GM's even more advanced driver assistance system, Ultra Cruise, which is still to debut. 
From what GM has said previously about Ultra Cruise, it will cover "95%" of driving maneuvers and operate on 2 million miles of roads in the U.S. It is scheduled to first appear on the new Cadillac Celestiq luxury hatch later this year, but could be delivered to Escalade IQ owners via an over-the-air update.
The Escalade IQ also comes with a suite of active safety features including Blind Zone Steering Assist, which turns the steering when a potential crash is detected with a moving vehicle in the lane the SUV is entering; Intersection Automatic Emergency Braking, which detects cross-traffic vehicle to avoid or reduce the impact of a collision; HD Surround Vision, in which cameras provide views around the SUV; Enhanced Automatic Parking Assist; and Front Pedestrian and Bicyclist Braking, which detects pedestrians and cyclists in front of the car and helps avoid collisions at speeds between 5 mph and 50 mph.
There's also Vehicle-to-Home (V2H) bi-directional charging technology.
As might be expected with such a vast tech package, the Escalade IQ doesn't come cheap, with prices starting at $130,000. Production starts next year in Detroit.
Sign Up for the Newsletter
The latest IoT news, insights & real-life use cases...delivered to your inbox
You May Also Like
---