Bosch, Plus Team to Develop Self-Driving Truck Tech
Bosch, Plus Team to Develop Self-Driving Truck Tech
Plus will offer its Plus Drive tech with Bosch's integrated steering system to deliver driver assistance and partial automation to trucks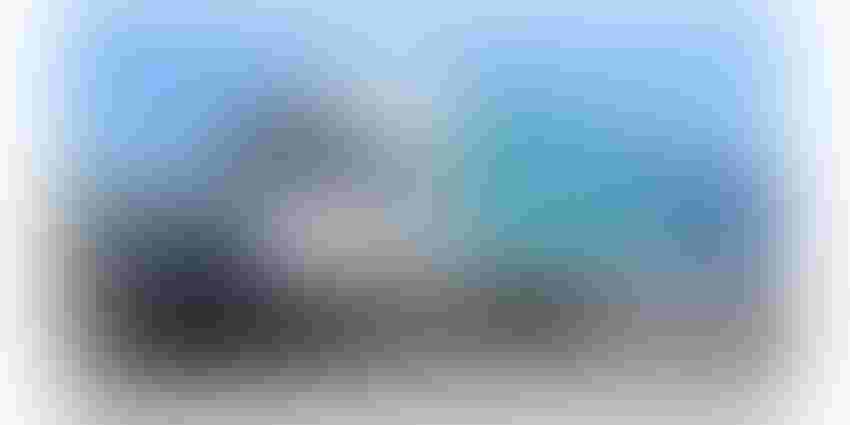 Self-driving truck tech company Plus is teaming up with Bosch to develop automated driving solutions for commercial vehicles.
The arrangement will see Plus, based in Cupertino, California, offer its Plus Drive tech with an integrated steering system from the German giant to deliver driver assistance and partial automation to trucks. The steering system incorporates both software and hardware.
The deal was announced at the Advanced Clean Transportation Expo at Anaheim in California.
Vehicles equipped with Plus Drive are considered to deliver what Plus terms "Level 2++" functionality. Although not an official designation from the Society of Automotive Engineers, this categorization goes beyond the traditional capabilities of Level 2 without quite reaching Level 3, where the vehicle is in control at certain times.
What this means in practice is that Plus Drive-enabled vehicles can assist human drivers with acceleration, braking and steering thanks to the tech's surround perception system. Among the specific features it can deliver are traffic jam assist, merge handling, driver-initiated and suggested lane changes, over-the-air updates and driver attentiveness detection. 
Now, when combined with Bosch's steering system for lateral control, Plus claims the benefits include "driver retention, fuel economy savings and assistance capabilities to help reduce accidents."
The partnership goes beyond the merging of the tech, however. As well as providing its steering solution, Bosch can also offer advanced engineering services – focused on integration, security and safety – for truck manufacturers who choose to use the combined Bosch and Plus solution.
And the collaboration represents another example of a young tech company pairing up with an established automotive supplier as the prospect of an army of automated and autonomous trucks on U.S. roads inches closer to reality. Earlier this week, Pittsburgh-based Aurora Innovation and Continental, also from Germany, announced they would be working together to bring the former's Aurora Driver autonomous tech to the market quicker and sooner. Partnering in this way often gives start-ups the best chance of industrializing their tech profitably.
"New mobility solutions require new, enhanced collaboration," said Paul Thomas, Bosch's executive vice president of Mobility Solutions, Americas. "Our agreement with Plus complements existing Bosch portfolio elements and is one of multiple ways we can work together to support our customers."
Shawn Kerrigan, COO and co-founder of Plus, said: "Plus's underlying next-generation safety solution enabled by our open autonomy platform, combined with Bosch's steering software system, will help to prevent accidents in commercial vehicles and make roads safer. The proven commercial readiness of our highly automated Plus system accelerates the deployment for our partners and improves the safety and sustainability for the trucking industry."
Sign Up for the Newsletter
The latest IoT news, insights & real-life use cases...delivered to your inbox
You May Also Like
---