Beyond Fleet Telematics: Video Keeps an Eye on Fleet Driver Safety
Beyond Fleet Telematics: Video Keeps an Eye on Fleet Driver Safety
Monitoring the driving habits of fleet vehicle drivers can pay off in better safety records and lower insurance premiums.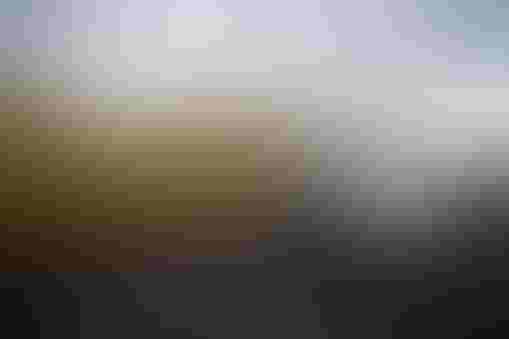 Video monitoring of driver behavior is adding a new level of awareness to help enhance driver safety, and potentially save companies money.
The deployment of connected cameras and video analytics platforms comes as many large U.S. fleets comply with federal regulations to deploy electronic logging devices. ELDs aim to track drivers' on-road hours in the name of safety to keep them from spending too many hours driving and risking fatigue.
Concurrent with ELD adoption, fleet companies also started to deploy more fleet-telematics–based IoT-connected devices in and around their vehicles in pursuit of applications like asset tracking and cold chain logistics. Putting more video cameras inside cabs and other places on fleet vehicles may be the next natural step.
Bringing Video to Telematics
"Video analytics [applied to] the fleet driver is an emerging application for IoT," said Thomas Fuerst, head of marketing for Nokia's Worldwide IoT Network Grid, a global managed IoT network. Fuerst added that video analytics is "a next-level thing that we think we might see more of in the future." 
As with the ELD mandate, safety is the ultimate goal, and in some cases, video systems can complement ELDs.
For some fleet and logistics firms, ELD provided a gateway for a variety of fleet telematics applications. "Since the ELD mandate went into effect, every truck now has this device in it with the ability to do compliance, but also can lead you into more safety monitoring, and can be used to help drive fleet efficiency," said John Sears, senior data science manager at Keep Truckin. "Now, with these devices in all the cabs, companies like us can drive solutions way beyond compliance with federal regulations."
[Smart Cities Summit is the event that empowers cities for resilient, sustainable and digital futures. Save $200 on your conference pass with VIP code "IOTWORLDTODAY."]
Safety programs are nothing new among fleet transportation and logistics companies. Still, the evolution of IoT technology and the broad movement among these companies to meet the ELD mandate had the effect of "catalyzing" efforts to protect driver safety, Sears said.
Among technology companies serving the fleet sector, much of that innovation has been around video. In particular, such vendors are working to develop various kinds of road-facing and cab-facing cameras. They are also developing cameras intended to be placed elsewhere on fleet vehicles. In the near future, cameras could record a range of incidents. Examples include hard-braking, collisions and near-collisions, and traffic conditions and potential violations. In short, video is becoming a more prevalent aspect of fleet telematics and could be used to monitor the overall status of various vehicle operations. 
"What drove ELDs is also what drives video telematics – safety," said Michael Phillippi, vice president of technology at Lytx. 
"With ELD you're trying to capture the driver's hours of service, and with telematics, you're trying to capture collisions, near collisions and other events," Phillippi said. Lytx offers a DriveCam system that records video from vehicle cameras and sensors and processes it. The company provides fleet companies with analytics and insights they can leverage in their safety programs. 
"For some companies, what drives [fleet companies' use of data collection] is a desire to maintain a safety record. For some, their insurers have special programs if they have data on safety improvements. There are operational improvements you could be making as well from the captured video."
The Lytx system is not an ELD. It is more focused on safety monitoring and other applications, although Phillippi said it could feed data to an ELD. KeepTruckin, meanwhile supports ELD compliance, but similar to Lytx, also offers a front-facing or dual-facing video system — SmartDashcam. That system can connect to the ELD and, triggered by events like hard-braking incidents, can record video of those events that can be played back or uploaded to a server for further analysis. 
Adding Context to Road Events 
The goal with devices like those supplied by Lytx and KeepTruckin is to add visual context to a road incident. Sensors on a fleet vehicle may have otherwise detected such events but without any notion of why or under what conditions the incident occurred.
"You get a more holistic view of what is really going on on the road," Sears said. The captured video can be combined with ELD data or other data, such as knowledge of the base rate for hard braking on a given road. "If you are mostly intra-city fleet driver, you are going to do more hard brakes," Sears said. "To fairly and accurately determine why a specific incident occurs is why we're adding more sensors and dashcams to fleet vehicles."
Both Lytx and KeepTruckin find inspiration in sensor fusion. To quote a Lytx document on the topic, sensor fusion "combines sensor data from multiple sources in a way that provides better information than would be possible if these sources were used individually."
"Imagine data streaming off the vehicle or other systems on the vehicle, and you can tag video from these, and go back and search for the tag you are looking for," Phillippi said. "Conceptually, you have all of these streams of data, and you can start matching them up to provide analytics for safety, operational improvement, management of customer complaints and a lot of other things."
Sears added, "Data is just a reflection of what is going on in the real world. Sensor fusion brings together concurrent data points from the ELD, the Smart Dashcam, the trailer tracker, the truck's refrigerator monitor, the tire gauges and other sources to try to reconstruct events. "As a safety manager, you can replay the event and watch in context to see what the driver's reaction was. Maybe in hard-braking, the driver made a safe decision."
Managing Insurance Costs, Claims
Having such a comprehensive view of road incidents, as well as driver behavior just before and in response to these incidents, can help fleet companies. In particular, it can help them figure out if their drivers need coaching on how to deal with specific road incidents. However, the video data can assist fleet companies in managing insurance costs and claims. 
For example, usage-based insurance programs, which base plans and pricing on telematics and data on driver behavior, are becoming increasingly popular in fleet sectors. Global Market Insights last year projected that the UBI market would grow about 18% by 2024 to $107 billion.
Reflecting this trend, KeepTruckin has an application integration with insurance giant Progressive that allows Progressive fleet clients to voluntarily send the firm driving performance data. The data arrangement can help them obtain better-priced premiums. 
Nokia's Fuerst added, "You could get a wealth of information out of a truck and its sensors about how that trucker is doing." The system can detect "if he speeds, or if he's been nodding off on the road, or if he's been driving especially safely. These are all things that could go into assigning a risk for that particular driver or for that trucking company."
Video systems also can help resolve insurance claims. Consider, for example, if a road-facing camera shows that the fleet driver wasn't at fault for an accident, or the cab-facing camera shows the driver was alert and took immediate action to avoid a collision. 
These systems also can help resolve other kinds of insurance claims, Phillippi said, noting "For example, 90% of workers comp claims happen within 10 feet of the fleet vehicle, such as where someone has slipped and fallen."
The ability to add visual context to on-road and off-road incidents potentially can save fleet companies insurance costs and hassles, and exonerate drivers from blame for crashes and other incidents. Video records of certain behaviors and responses also directly influence the training of drivers on aspects of safe driving and safe operation of vehicle functions and features. Though some drivers may remain nervous about the use of video, especially in cabs, these potential positive effects go a long way toward calming fleet drivers' concerns about having their every move recorded for posterity.
"There can be some nervousness, but there has been a growing acceptance of video," Phillippi said. "If there is an incident where a driver is exonerated from blame, that driver may then become an advocate for video within their own company."
The Road Ahead
The ELD mandate affected roughly 3 million fleet vehicles in the U.S., but these vehicles, mostly from large truck fleets, represent a small percentage of the 16 to 18 million total fleet vehicles in the nation, Sears said. The others include everything from school buses and public transit buses to public safety vehicles and construction vehicles like dump trucks. While there aren't federal mandates forcing such vehicles to make room for ELDs or similar devices, companies like Lytx and KeepTruckin hope to convince them that video technology helps support a clearer path to safety.
"That's what I think is coming next, the under-side of the iceberg," Sears said. "What we hope to show is that the government shouldn't have to require something like an ELD for those vehicles and that we can demonstrate the value of having these devices or safety and efficiency. Over time, we'll start to see other types of fleets realize the benefits."
Sign Up for the Newsletter
The latest IoT news, insights & real-life use cases...delivered to your inbox
You May Also Like
---