AV Trials Expand at Singapore Airport
AV Trials Expand at Singapore Airport
Aurrigo's Auto-Dolly baggage vehicles have been tested for almost a year and are ready to operate outside the baggage handling area
Singapore's Changi Airport is to push ahead with more trials of automated equipment in tandem with U..K autonomous specialist Aurrigo.
The pair have announced an expanded formal partnership to develop smart tech aimed at revolutionizing aviation ground handling. 
Confirmation of the agreement comes following the successful conclusion of tests spanning almost a year that saw Coventry-based Aurrigo's autonomous electric Auto-Dolly baggage vehicles deployed in the baggage handling area and on the airside roadways at Changi.
Now the airport is ready to embark on the second phase of the trial, which will see the Auto-Dolly operate at the aircraft stand.
Due to its small footprint and tight turning circle, the Auto-Dolly is considered particularly well suited to maneuvering itself precisely next to an airplane.
The trial will see the Auto-Dolly take a Unit Load Device (ULD) – used to house passengers' luggage – from the terminal to the plane, before transferring it directly to the loading equipment, which will then place it in the hold. Changi is the first airport in the world to test autonomous loading and unloading of ULDs at the aircraft stand.
The agreement will also see continued testing of the Auto-DollyTug, an electric autonomous vehicle (AV) that is designed to replace a traditional diesel tractor-type baggage hauler and can carry a ULD while towing three unpowered dollies, each laden with a ULD.
Both the Auto-Dolly and Auto-DollyTug use lidar and other sensors to deliver their automated functionality.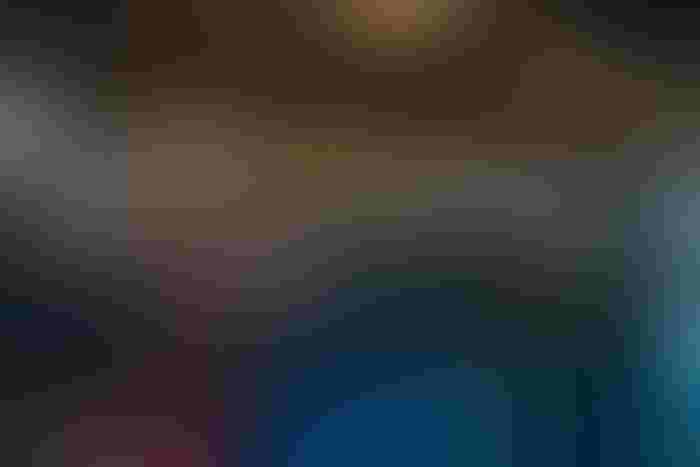 There will also be testing of Auto-Sim, a software package that allows airport operators to redesign operations to maximize efficiency and reduce costs.
Both Changi and Aurrigo hope that the trials will showcase the technology – and the opportunities it presents – to other airports. Airport ground handling faces several challenges in the aftermath of the pandemic, not least a shortage of staff after many workers left the industry.
"We have worked closely with the team at Changi Airport for several years and this partnership cements our collaboration to bring the best automated solutions to airlines and airports, enabling them to improve operational efficiency, cost and safety and sustainability," David Keene, CEO of Aurrigo, said: 
"Changi Airport has won countless awards for quality and is famed for implementing pioneering new airport-related technology. In CAG we have an excellent partner to develop the technologies and infrastructure that will bring a revolution to aviation ground handling."
Poh Li San, SVP of Terminal 5 Planning, Changi Airport Group, added: "Similar to major airports throughout the world, recruiting enough ground handling personnel and drivers to support our growth is a challenge. We have been encouraged by Aurrigo's innovative autonomous technologies to help address these issues."
Sign Up for the Newsletter
The latest IoT news, insights & real-life use cases...delivered to your inbox
You May Also Like
---