Autonomous Vehicles to Benefit From New 'Crab-Walking' Technology
Autonomous Vehicles to Benefit From New 'Crab-Walking' Technology
Hyundai Mobis recently demonstrated its new e-Corner system in South Korea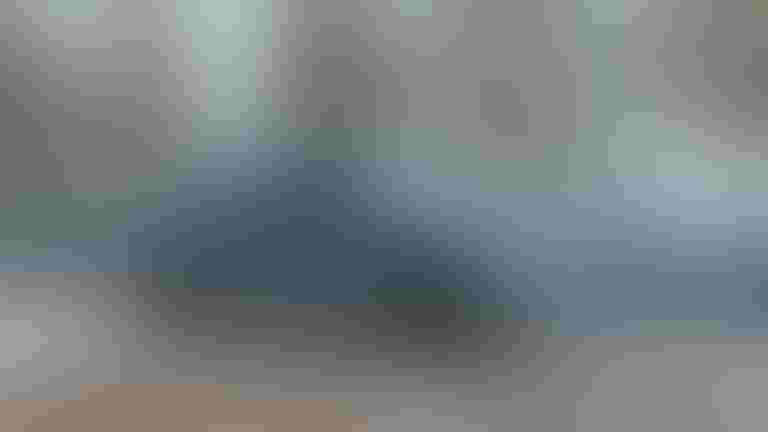 Hyundai Mobis has conducted a world-first demonstration on public roads of a technology that will deliver more advanced autonomous driving.
The company, a major automotive supplier affiliated with the Hyundai Motor Group, showed off its e-Corner system on roads adjacent to its proving ground at Seosan in South Korea.
The tech, which was fitted to a Hyundai IONIQ 5, allows all four wheels to rotate 90 degrees together or separately, facilitating maneuvers that previously might have been considered extremely difficult, such as parallel parking, forward parking or escaping from a dead-end.
The package consists of brake-by-wire, steer-by-wire, a damper and an in-wheel motor installed on each wheel. According to Hyundai Mobis, such a system has never been mass-produced previously, and it believes it will become the "key mobility technology for electrification and autonomous driving."
As a video released by Hyundai Mobis to mark the demonstration reveals, the e-Corner feature will open up dramatic new capabilities for any vehicles fitted with it – whether they have a driver or not.
Among the maneuvers showcased is "crab walking," when all four wheels turn 90 degrees to perform parallel movement. There's also "zero turn," where the front wheels rotate inside while the rear wheels rotate outside to allow the vehicle to easily do a 360-degree turn in a limited space with minimum movement.
"Diagonal driving," meanwhile, rotates all four wheels in the same direction at 45 degrees, helping to avoid obstacles or vehicles on the road, while "pivot turn" allows any point to be chosen for a central axis to rotate the vehicle accordingly, like drawing a circle using a compass.
The enhanced maneuverability these features provide will open up new opportunities for autonomous vehicle deployment. 
Cheon Jae-seung, the head of FTCI (Future Technology Convergence Institute), at Hyundai Mobis, predicts a bright future for the technology. 
"We are idealizing the e-Corner System in order to meet the demands for future mobility," he said. "We will secure different types of customized mobility solutions that can be applied in autonomous driving and PBVs to solidify our vision of reaching new heights as a mobility platform provider."
PBVs or Purpose-Built Vehicles are a new type of vehicle being championed by the Hyundai Motor Group that are developed for specific use cases, with differing degrees of autonomy. At its recent investor day, Kia revealed plans for a robotaxi PBV, a small PBV for food delivery and a large PBV that can be used as a mobile office.
Sign Up for the Newsletter
The latest IoT news, insights & real-life use cases...delivered to your inbox
You May Also Like
---