Aurrigo Takes Self-Driving Tech Into Rural Britain
Aurrigo Takes Self-Driving Tech Into Rural Britain
The company also recently introduced its Auto-Deliver service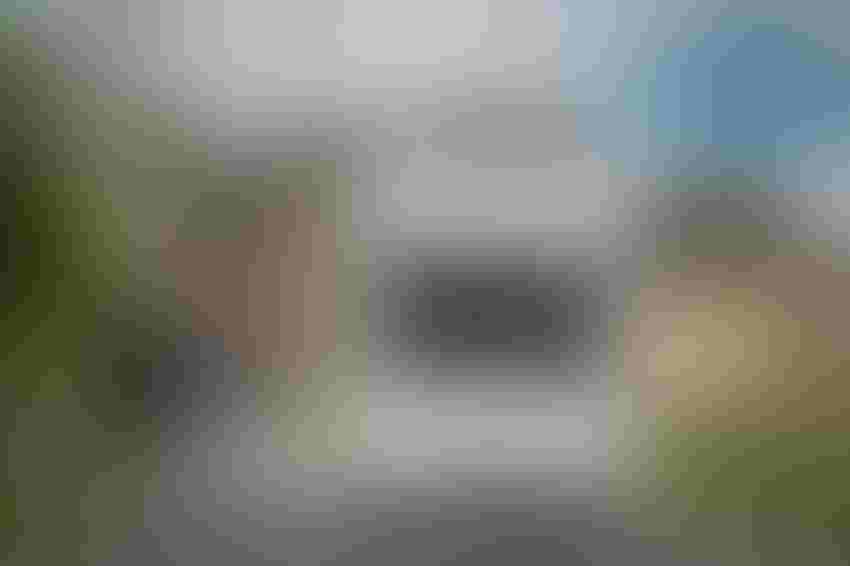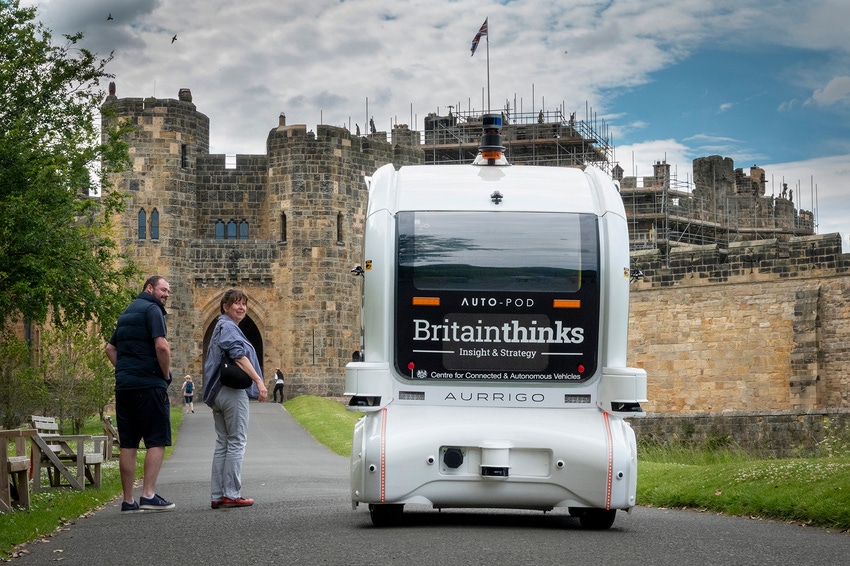 Autonomous driving technology has been showcased in rural Britain for the first time thanks to a groundbreaking presentation by Aurrigo.
The company, based in Coventry in the English Midlands, has been demonstrating its self-driving vehicles at Alnwick Castle and the Alnwick Gardens in Northumberland.
The "Great Self-Driving Exploration" event, part of a study led by the U.K.'s Centre for Connected and Autonomous Vehicles and strategy specialist BritainThinks, allowed members of the public to get up close to Aurrigo's vehicles and even enjoy a ride on them.
In operation was the firm's Auto-Pod, which carried one or two passengers on a shared 1,640-foot path connecting the Alnwick Gardens to Alnwick Castle.
The electric-powered Auto-Pod is built around a space frame chassis and uses cameras and Lidar sensors to provide a 360-degree field of vision. Previously it has been deployed in several locations around the world.
Attendees were also able to experience the firm's Auto-Shuttle. It had a capacity of six for the trial, as it ferried people from the local bus station to the castle over a 0.75-mile route that included live traffic, bikes and pedestrians. The electric driverless shuttle also uses Lidar and cameras, and earlier this year hit the headlines when it was put into service at Birmingham Airport.
According to Aurrigo's operations manager Ricky Raines, the event served a useful purpose beyond exposing autonomous technology to a new audience for the first time.
"It's great to be showcasing our technology in such a beautiful location and the feedback we have received will be important in the future development of self-driving vehicles," he said. "We believe these types of first and last mile transport [are] key to supporting people with mobility issues and this Exploration event will be extremely useful in helping understand how individuals in rural locations feel about self-driving technology and any changes that can be made to enhance the user experience."
Aurrigo also used the event to introduce its new Auto-Deliver service, which was on static display for the first time.
The self-driving grocery delivery vehicle has been designed with multiple compartments – opened by passwords or QR codes – meaning it could feasibly be deployed in locations where several different drops are required, such as housing estates, university campuses or business parks.
The pioneering event received the backing of the UK government. 
"As we work to safely introduce self-driving vehicles to our roads in the coming years, it's key the public is closely involved in the journey," Transport Minister Trudy Harrison said. "I hope these demonstrations provide an opportunity for the public to learn more about the technology and experience the cutting-edge innovation first-hand."
Sign Up for the Newsletter
The latest IoT news, insights & real-life use cases...delivered to your inbox
You May Also Like
---