Another Bay Area County to Test Driverless Vehicles
Another Bay Area County to Test Driverless Vehicles
New legislation has passed that allows Contra Costa County in California to test driverless vehicles on a public road and in a business park.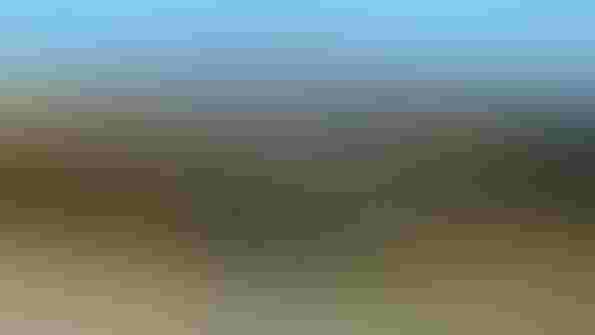 Self-driving cars have been popping up for years in Santa Clara County in Silicon Valley as well as in San Francisco. But expect a growing amount of testing to happen in the Bay Area's Contra Costa County, now that California Governor Jerry Brown has signed into law a program that loosens many of the requirements that had applied to driverless cars in the state, PC Magazine reports. Fifteen automobile companies, technology companies and startups had been testing driverless cars on the condition that each vehicle had a steering wheel, brakes and a person present in the drivers seat for monitoring, according to Reuters. The permits to test those vehicles began being issued two years ago, PC Magazine reports.
The Contra Costa Transportation Authority (CCTA) is now authorized to test autonomous vehicles at the Momentum Station testing grounds, a 5,000-acre abandoned naval yard in Concord, according to StateScoop. These vehicles can also be tested in the private Bishop Ranch Business Park in San Ramon, according to StateScoop. 
"California has always been a global leader in innovation and as transportation technologies evolve, so must our laws and regulations," California Democratic Assemblywoman Susan Bonilla, also the bill's introducer, said in a statement. "With the passage of AB 1592 our state will prove to the federal government and the rest of the nation that California remains the leader, and that the deployment of autonomous vehicles without the presence of a driver can be done safely and successfully."
In Bishop Ranch Business Park, the French company Easymmile will spend up to six months testing two of its cube-like driverless shuttles that travel up to 25 mph, Reuters reports. The shuttles will then be deployed for public use. Easymmile already has its shuttles in operation in Europe, according to Fortune.
"We're going to start testing them, testing the sensors, going through the protocols to convince the National Highway Traffic Safety Administration (NHTSA), the California Department of Motor Vehicles and others that these vehicles are ready to operate," CCTA Executive Director Randy Iwasaki told StateScoop.
Self-driving vehicle industry professionals believe the vehicles will first be applied in campuses, business parks and other areas with little traffic and distractions, Reutersreports.
The bill's announcement comes weeks after the U.S. Department of Transportation released its Federal Automated Vehicle Policy, which sets extensive guidelines on how self-driving vehicles will be regulated, according to PC Magazine.
"Paramount for everyone is safety," Bonilla told NBC Bay Area. "The worst thing for innovation would be is if we don't proceed with consumer safety as our number one concern." 
Sign Up for the Newsletter
The latest IoT news, insights & real-life use cases...delivered to your inbox
You May Also Like
---