The Fascinating World of Smart Things
The Fascinating World of Smart Things
Unleashing the power of the IoT with tiny but powerful microelectronics.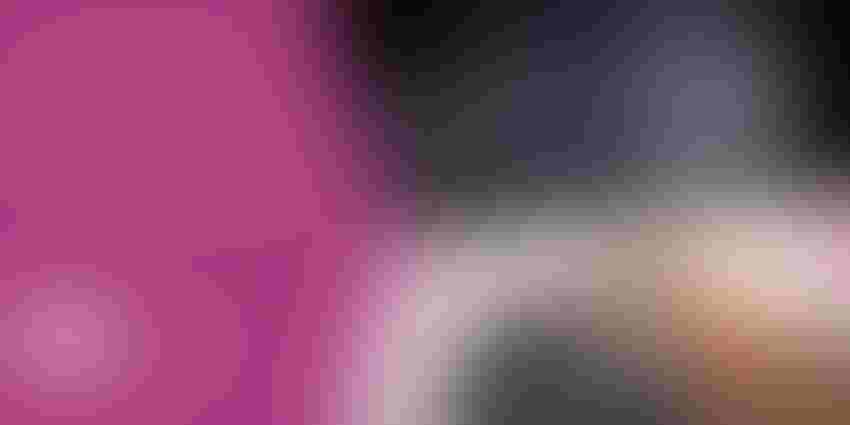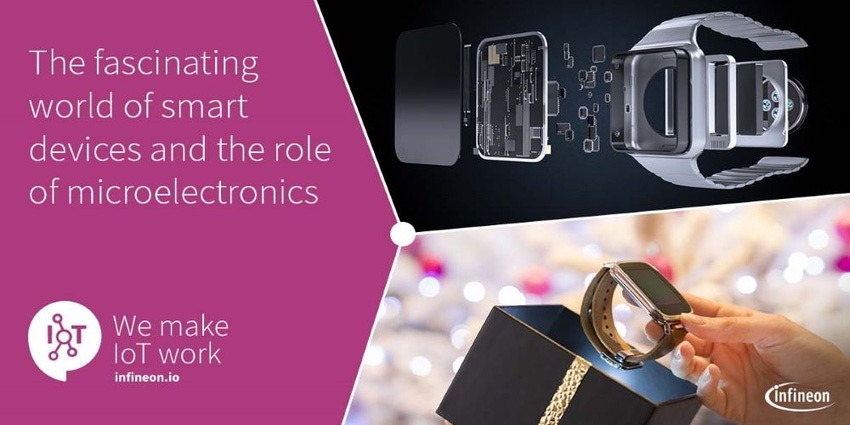 By Infineon Technologies
Every year, more and more smart speakers, smartphones, mobile devices, fitness trackers and other smart things are under the Christmas tree. No wonder! We are all fascinated by the many innovative features of these little voice-controlled assistants, digital wallets and health trackers that can make our lives more convenient.
I know people who never take off their smartwatch at all: In the morning, it gently wakes you up, you check your e-mails and news over a cup of coffee, you lock your apartment door with the watch when you leave, on the go you use it as contactless payment device to buy yourself a small breakfast, and then pay for your subway ticket with your watch. When you arrive at the office, the watch provides access to the office building, you pay for your lunch in the canteen with it. Then it's off to the gym, where the watch tracks what sporting achievements have been made today. In between, telephone calls are made. And in the evening, the watch serves as a remote control for the TV before you go to bed and the watch checks the vital functions to ensure a restful sleep. And to think what could come next! I'm especially looking forward to when my smartwatch automatically turns on the espresso machine when I'm in a slump.
But what's behind this fascinating world of smart devices? How is it that my wristwatch can take my pulse, recommend great restaurants near me, and pay for my groceries? What makes my phone smart, and how is it that my smart speaker understands me so well?
Fact is: No IoT without Microelectronics.
Versatile sensors like the XENSIV™ 60 GHz radar sensors, MEMS microphones, PAS CO2 sensors, XENSIV™ digital barometric pressure sensors or the CAPSENSE™ solutions make IoT devices smarter, enabling the "things" involved to "see", "hear", "feel", "smell" and therefore understand their surroundings and bring elegant, reliable, and easy-to-use capacitive-touch sensing functionality to your design. They are like "the point of beginning" of each IoT system, as they capture environmental information and convert it into digital data.
Microcontrollers for smart things like the PSoC™ 6 MCU, the XMC™ microcontroller family, the AURIX™ TriCore™ or the CAPSENSE™ controllers make products smart by collecting, processing, analyzing and communicating data. They bridge the gap between high performance and low power.
Depending on "smart" decisions, power semiconductors convert the control signals into action such as motion, light, and heat. CoolGaN™ HEMTs, CoolSiC™ MOSFETs, CIPOS™ IPMs or iMOTION™ ICs are perfect examples for solutions for the IoT. Additionally, wireless power is becoming increasingly integral for the multifaceted world of smart things. Infineon offers safe and efficient wireless charging solutions for inductive and resonant topologies.
Reliable connectivity is the IoT's heartbeat. Today's requirements for mobile-device and wireless applications are increasingly strict due to 4G/5G. Infineon's AIROC™ portfolio of Wi-Fi® and Bluetooth® products as well as the OPTIGA™ Connect family for secured cellular connectivity based on eSIM stand for reliable and high performance connectivity. Infineon is also a market leader in USB and USB-C, with more than 1 billion units shipped since 2008.
Security solutions like the OPTIGA™ Trust M, the OPTIGA™ Authenticate, the OPTIGA™ TPM or the PSOC™ 64 Security Line give "things" a trustworthy identity and enable the growth of new business models. They protect sensitive data, intellectual property and personal privacy, and can contribute significantly to public safety.
Learn more about this exciting world of smart devices that literally turns fiction into reality.
Sign Up for the Newsletter
The latest IoT news, insights & real-life use cases...delivered to your inbox
You May Also Like
---