Retail IoT: Kroger Pushes Customer Personalization
Retail IoT: Kroger Pushes Customer Personalization
Brett Bonner, vice president of research and development for The Kroger Co., explains how the company is using retail IoT to advance customer experience and personalization.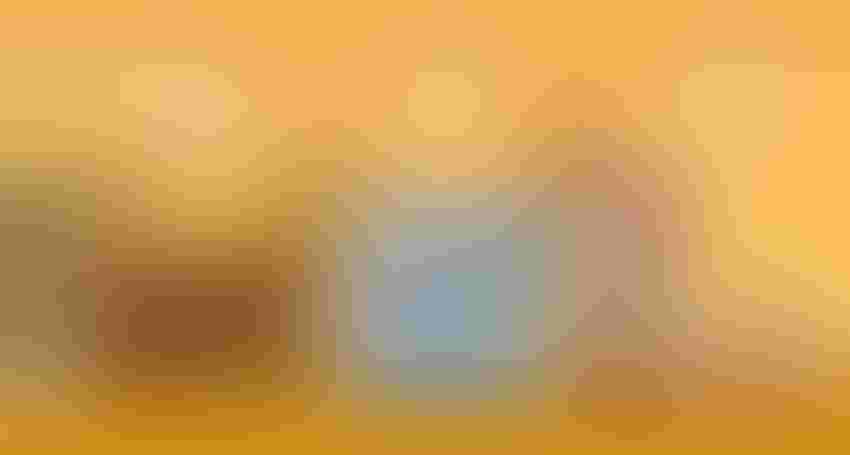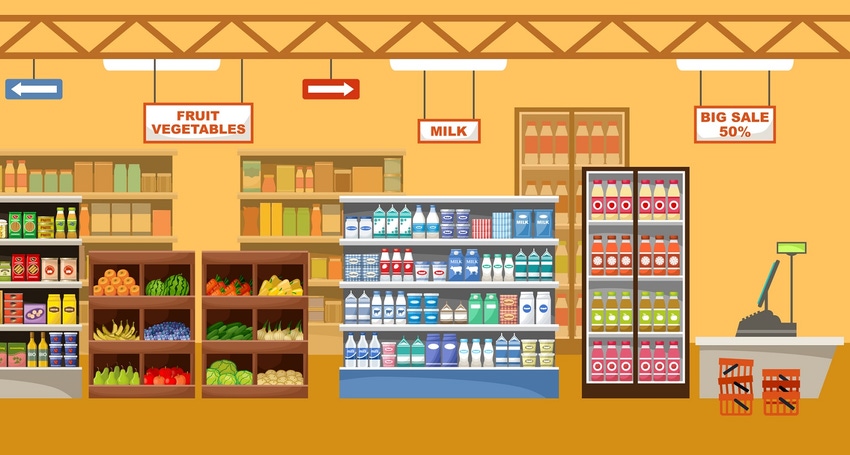 The Internet of Things World conference brings together leaders from across the IoT landscape to examine the key issues the industry is grappling with on the path to higher levels of adoption. This video is the second in a series from last year's conference in Santa Clara, California. We're re-releasing keynote addresses from that event to whet your appetite for this year's show on May 13-16.
In this keynote address on retail IoT, Brett Bonner, vice president of research and development at The Kroger Co., explains the factors that drove the company to explore IoT, what its main objectives for the tech are, what bets it made and the rewards it is reaping. Watch the video or read the transcript below.
Brett Bonner: We're here to present a case study redefining retail with the Internet of Everything. I'm proud to be here on behalf of the 453,000 Kroger employees. We have a few of them with us today, one with 35 years of experience. Kroger is one of those companies that they say, "You come for a job and stay for a career." We generated about $123 billion in sales last year [from] almost 2,800 supermarkets. You may not know the name, Kroger Co., but hopefully, you'll recognize some of the banners that we operate in.
For instance, on the West Coast, we have Ralphs and FredMeyer. You may know King Soopers if you're in the Colorado area. How many Kroger shoppers do we have out there today? Can I see a show [of hands]? Well, not as many as I had hoped. How many of you enjoy food and drinks with family and friends? How about that? Much better. OK, so how many of you just eat? OK, now, I think we got everybody. That's really important because I'm talking to you today as shoppers, consumers and technologists. It's a tremendous challenge that we face in retail, and we want to talk about how Kroger is going to address that.
I've been with the company a little over 10 years, and I can tell you for those 10 years, our executives have been laser-focused on the needs of the shopper. We do a number of surveys, we talk to 'em, we do store walks with 'em, possibly every tool you can imagine to get to know our shoppers. In fact, it's pretty intuitive to all of us that we all want to save time and we all want to save money, but our what our research is telling is [that] consumers and shoppers want more. They want to be connected. That's very important when you're even in one of our big-box retail establishments. … They want to feel cared for and they want to be inspired with their food choices. They want to be heroes to their families, etc., and that's really important. We have a lot of customer data that supports this. We've got 20 years of shopping history, and we do this so we can address the needs of you as our customers.
Now, it's a tremendous change — a sea change — that the grocery industry is going through right now. For instance, almost 75 percent … of U.S. shoppers plan to shop online, and that's up from 30 percent just last year, so a tremendous challenge. Then, if you look at that bottom number, 60 percent expect to spend 25 percent of their food dollars online. That's a tremendous change. The face of the customer is changing, and we have to be positioned to meet those changes. What you guys really want is anything, anytime, anywhere. Retail can never close. It's 24 hours a day. It's ubiquitous. We have to have a personalized experience for each and every one of you, and that's what leads us to commit to the kind of technologies that we need to achieve these objectives.
You can't do it overnight. About 10 years ago, Kroger looked at the plethora of emerging technologies that were evolving and had to place some bets. We're a food company. Competition is fierce. We've got to guard our technology dollars to keep prices low, so we've got to be careful with the bets we place. What we did place a bet on was a wireless protocol called Zigbee. The low-power radios have enabled us to create the largest retail implementation of IoT, and it's really pushing the envelope for innovation. We're going to go through those as case studies in a minute. We were not able to do it at the time with Wi-Fi or Bluetooth. Now, that's changing a bit, and we're adopting some new technologies in that as well. But since we started placing that bet, we've always been a leader. We've been on the board of Zigbee Alliance for almost 10 years.
In fact, a Kroger employee was elected as chairman of the Zigbee Alliance for three consecutive terms. With this, we've met a lot of great technology providers like yourself. We've been able to incorporate your technologies, and that's also part of a new, exciting program for Kroger called Restock Kroger. It's designed to create shareholder value, so I was quite serious when I said earlier, "You're an innovator, you're a technologist, you're a shopper. We hope you're going to be part of the journey we're on."
[Internet of Things World is the intersection of industries & IoT innovation. Book your conference pass and save $350, get a free expo pass, or see the IoT security speakers at the event.]
I want to walk you through what we did. After we placed our bets on Zigbee, we decided to start building some fundamental devices around Zigbee. For instance, we built a temperature tag. Now, that temperature tag has a Zigbee module in it, and we use that Zigbee module in practically all of our other systems. That temperature tag can run security devices as well, but you'll see how we deployed it.
The next device we had to build was an IoT security camera access point, and its function is basically three-fold. The first is to provide a gateway for off-the-air onto our IP backbone. It has four Zigbee radios in it. Some of them are boosted. It's quite powerful in the way that it manages the traffic. It also incorporated a camera. The camera is used for security systems as well as video analytics for measuring traffic in the store, checking conditions, making sure you've got a shopping cart out there when you show up for the store.
You have to be able to notify our great employees with devices and help them do their job efficiently all the time, so we built a small handheld that we use universally throughout the organization. It has a pair of Zigbee radios in it. It chiefly operates as a very low-cost intelligent terminal, but it is capable of standalone operations by itself.
Then, finally, we had to interface it into everything. You see a meat room back there, delis, point-of-sale, security systems. We had to learn the interface systems that were never designed to be interfaced with other systems, and we had to make 'em work together.
What that let us do then is the devices become systems. Very important, you can see it on the right side of our well-known QVision system. That's a system, it's a monitor that says how many lanes to open up every 15 minutes. When you look at what it's done, we have 9.5 million shoppers per day. We estimate it saves those shoppers four minutes waiting in line. If you think about it, that's 36 million minutes a day that we could return to our shoppers and hit one of those big-bullet items, save time. You're going to see how we address that as well.
The center shows our ubiquitous temperature tag. We deployed about a million of those, about 1.4 million IoT devices throughout the enterprise. Then, on the right, you'll see another incarnation of the system called Scan, Bag and Go. We're actually going to watch a little news clip of that in just a second, but it allows shoppers to save time and money and stay connected through the store.
Here, you can see a ClickList. What we would like to point to here is in systems. If devices become a system, systems become services. These are two new services that we offer. One is ClickList. It's buy online, pick up at the store. With ClickList, just last year, we were able to grow our digital sales online approximately 90 percent. They use that little handheld, the orders are downloaded from the web, if you will, and then they move through the store picking orders just for you, and then you drive up and you can then pick up your orders and be on your way, saving time and money.
Next to that is the digital. I'm very excited about this. It allows us to maintain perfect prices throughout the store, promote new products, promote super deals for our customers, easy to read. We'll look at that. Then, finally, we've expanded our premiere in-store shopping system. It's in 400 stores, growing greatly. It's now got a smartphone component as well, so we've got IoT working with smartphones in a very simple way.
Now, I'm going to divert for just a second and talk about innovation. We are staring to commercialize and sell this innovation, and I want to point out bullet item 2. Now, these are tips from my boss, so by default, they're the right answers. You want to secure the CEO as your sponsor, but the CFO is your collaborator. People ask me all the time, they say, "Well, how is Kroger able to do this? How are you able to win these awards, blah, blah, blah?" I said, "Well …" just like I'm sitting up here telling you today, "devices become systems, systems become services." "No, no, no, no, no. How are you able to get your CFO to talk about the great returns you have on innovation and things?" Very good question really, and we made him our collaborator, so he's looking to us to drive new shareholder returns for the company. That's usually the sixth point, high ROI, get some IP, capitalize on it. I think you should keep those tips in mind as you go through your journey on IoT as well.
One of the things that I'm proudest of is our company directed us to food safety, very important. As a result, we turned around and we replaced our manual temperature monitoring system. Now, Kroger does a great job, but our employees would have to go take temps throughout the store every 30 minutes. On a yearly basis, that stack of temp logs would be higher than the Empire State Building. It's not a very efficient use of an employee's time, and we wanted to redirect that employee to service you, our shopper.
We deployed these great little temperature monitors. You can see in the little black censors above the meat, and we deployed them every four feet in every refrigerated case throughout the company, very fine-grained. I can't tell you the last time we've had any kind of food loss. Our shoppers have noticed. They say the food is fresher. There's no ice crystals in the ice cream, very important to me, because the defrost cycles are perfectly timed, etc. We just think that that's a technology that we want to spread throughout our other grocery store competitors because food safety is everybody's concern. If you look at it, 3,000 people a year die from food safety issues, so it's a compelling thing for us to make sure [is addressed. That 3.000 deaths figure is] in the industry; it's not Kroger, obviously.
I think we need to go forward and look at a video on our Scan, Bag, Go system.
[Video profile of Kroger's Scan, Bag and Go system from WDRB News is displayed.]
We're very excited about that program. We'll be in 400 stores by the end of the year. We just passed 120 stores this week. It's been exceptional in its performance for the shopper. A couple points: She said how fast it is. These IoT devices can transmit data very rapidly. It's got seamless roaming, pretty rough-handled device as well. It interfaced to a scale, also one of our IoT devices. It hit some of those key notes of saving time, money, and it has personalization on coupons and things like that. We've expanded it to smartphones in the store as well, so it shows how our [Internet] of Everything is evolving.
Now, I'm also pleased to show you how we've planned to communicate at the shelf. What we've built here is a very advanced digital shelf, ultra high-definition. Its principal purpose is to show price tags, provide nutritional information when you need it. It's completely digital. It also does things like call attention to new items and mega deals. It's one of these systems where IoT can serve not only the shopper but our CPG partners as well. They are less likely, if they put product on the edge, to see a product fail. Most products, new products, fail, 80 percent percent of 'em. We've seen that drop dramatically. Of course, for some reason, because the prices are so legible, maybe because the attention of the shopper is drawn to it, sales are going up as well. We just won an Apex Award for this. That's one of the premier awards in the Digital Signage convention. Right now, let's see a video of that particular system.
[Video demonstrating Kroger's Shelf Edge Technology plays.]
Well, I want to thank you for having me present these case studies at IoT World. I hope you have a great show. Thank you.
Sign Up for the Newsletter
The latest IoT news, insights & real-life use cases...delivered to your inbox
You May Also Like
---