IoT Helps Grape Growers Harvest Better Data — and Grapes
IoT Helps Grape Growers Harvest Better Data — and Grapes
Bouchaine Vineyards turned to IoT technology to better manage environmental factors such as wind, light and humidity. As a result, the winery is banking on better crops of grapes.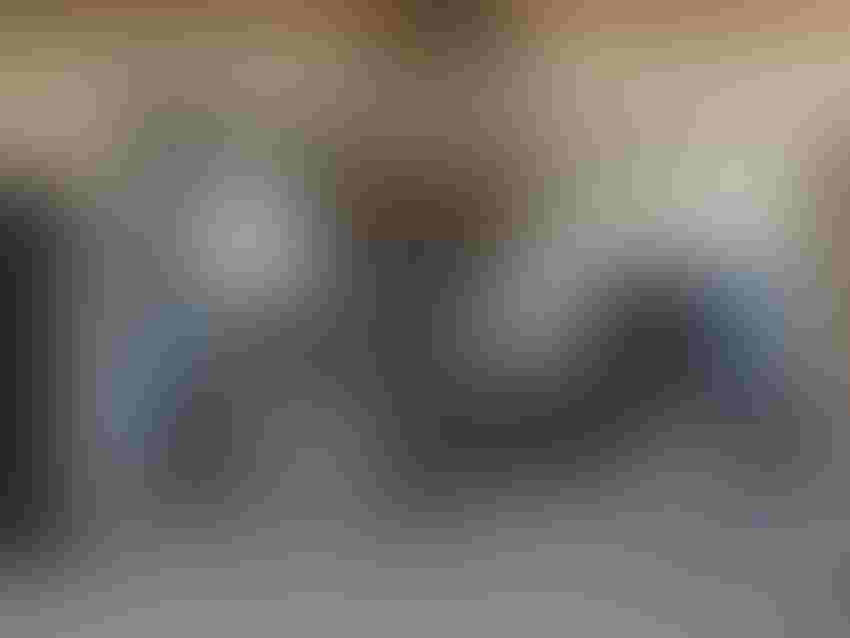 Like many companies in 2020, Bouchaine Vineyards was digitizing customer experience — fast. With stay-at-home orders in place, it shifted to virtual wine tastings via videoconference to accommodate remote life.
Virtual tastings took creative license with their digital medium: Customers could listen to jazz music from one screen while tasting a pinot noir–all while Bouchaine Vineyards managers conveyed details about the year's vintage — on a Cisco Webex call.
That was the first step toward making the practice of wine growing and customer connection with the vineyard more concrete, said Brian Allard, Bouchaine's direct-to-consumer director.
"We can connect customers who are computer savvy and environmentally savvy," Allard said. "It's changing the conversation. We're no longer just talking about hints of cherry. Now the connection between the vineyard story and the glass is more tangible."
From Videoconference to IoT for Microclimate Management
What began with some video calls as a way to reach customers morphed into a new mode of operations for the winery, through Internet of Things (IoT) sensors.
One of the most important challenges for the winery is how to manage its various soil "blocks," to yield quality grapes and, thus, quality wine. These blocks, said Chris Kajani, general manager, operate as microclimates, with their own wind, temperature, humidity and other environmental characteristics.
Previously, managing these blocks required looking at several weather apps on a phone, plus visual surveillance of the blocks, but there was little data behind the surveillance. With the data generated from its 12 Cisco Industrial Asset Vision sensors, Bouchaine can be more proactive about watering a given block or conserving water if the data indicates that a block is sufficiently irrigated.
"It allows you not to be reactionary," Kajani said. "Even if it's been really dry, even it's been really windy, the sensor technology allows us not to just water because we think it's dry. You have numbers behind that. You can conserve those resources as needed. We can manipulate our farming operation to exactly what a block needs at that time."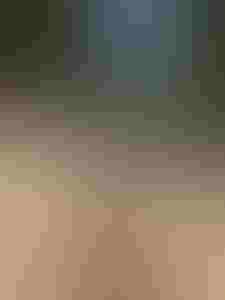 So too, Allard said, IoT data is helping grape growers not just become better custodians of the planet  through water conservation but also better wine producers.
"How do you become a better steward of the land and develop a better bottle of wine?" Allard said. "With every drought,
with every fire, with every piece of wind, it's part of the discussion."
As Kajani noted, IoT sensors allow wine growers to finely tune their harvesting behavior to each soil block and optimize grape harvesting. While block 3 is a pinot noir, block 4 at the vineyard may be for chardonnay. Each block and vintage has different light, humidity and irrigation needs.
IoT data is also helping optimize harvest time based on the needs of the vintage.
"There are questions like, 'When do you harvest? When do you pick the grape?' Kajani said. "There is no putting grapes back on the vine. But you can see, with data, in different parts of your block, what the humidity trend has been. Before we were just using visual data and tasting grapes. Now you can look at the blocks based on the historical data; all that allows you to have a 360-degree view and decide when to pick."
Ultimately, Kajani said, the IoT sensors are allowing the vineyard to become more efficient and exacting in its trade.
Challenges of IoT for Farming
IoT in agriculture is big business. According to some estimates, it could be worth $32.7 billion by 2027.
Nonetheless, while farming can benefit from the Internet of Things, placing sensors in moisture-laden soil can threaten sensor resilience and pose network connectivity. As the vineyard looks to the future, it is exploring additional and next-generation sensors with even greater resilience when exposed to the elements.
"Seemingly, new sensors are coming down the pike that might be more robust for soil moisture, so we are open to the universe," Kajani said.
Allard also noted that additional sensors could provide proactive monitoring of water pumps and other equipment to forestall a pump breakdown — and disastrous consequences for water waste.
Ultimately, IoT is helping the vineyard fine-tune all its grape-growing activities while conserving resources.
"It all helps us dial in our …  wine-growing culture," Kajani said. "Being able to do absolutely the highest-end grape growing allows us to make the best wines."
Editor's note: Main photo features Bouchaine Vineyarrd's workspace for virtual tasings; photo at right features a Cisco sensor in a vineyard block.
Sign Up for the Newsletter
The latest IoT news, insights & real-life use cases...delivered to your inbox
You May Also Like
---