IoT Deals and Partnerships: Nokia, Aeris and more
IoT Deals and Partnerships: Nokia, Aeris and more
The latest deals and partnerships from the IoT industry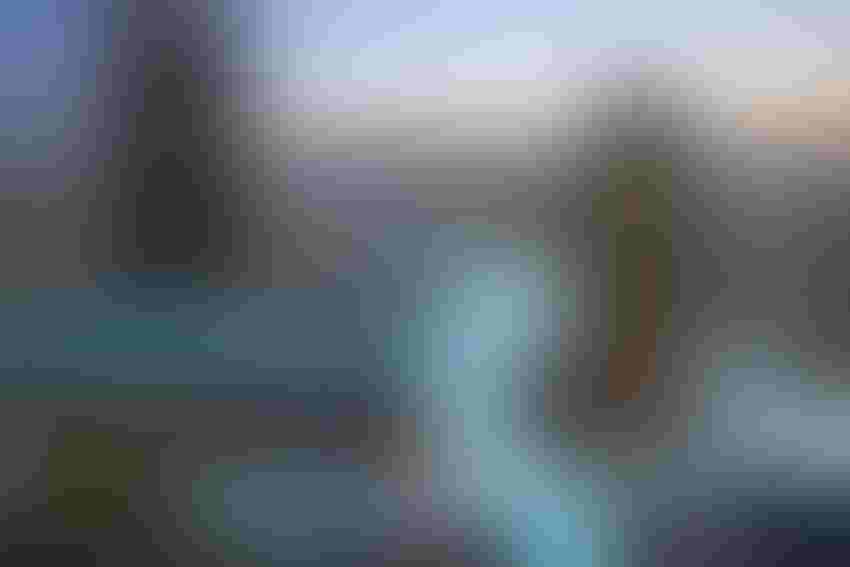 City of London business district with light trails.
From Aeris' electric vehicle connectivity solution to Nokia's network expansion in China, here are some of the latest and biggest deals and partnerships from the IoT sector.

Nokia Expands Network Coverage in China
Nokia has announced the extension of its partnership with the State Grid Corporation of China (SGCC), upgrading the SGCC's existing power grid across three new provinces – Hubei, Hunan, and Jiangxi.
The upgrade will harness Nokia's Optical Transport Network (OTN) to allow a more efficient uptake of IoT services in the nation's smart grids, while monitoring power production and distribution in real time. 
The partnership moves China one step closer to its 2060 carbon neutrality goal, by allowing SGCC to harness sustainable energy resources such as solar, water, and wind –- connecting and monitoring these energy generation and storage systems across the country.
"With this mission-critical network, the State Grid Corporation of China now has the flexibility to transition beyond 100G when and how it chooses," said Markus Bochert, pPresident of Nokia Greater China. "[It will leverage] unmatched operational and environmental efficiencies as it automates and modernizes across its geographies."

Yahsat to Develop IoT Platform With eSAT Global
Yahsat, a UAE's satellite solutions provider, has announced a minority investment in eSAT Global, an IoT connectivity solutions provider. Under the new collaboration, the partners will develop a low latency, direct-to-satellite IoT service.
The new IoT platform will enable the deployment of chipsets, modules and ground systems, intended to meet a growing market demand for connectivity using low-cost, low-power IoT devices. In addition to the new investment, Yahsat's mobility branch Thuraya has also signed a commercial agreement with eSAT to provide long-term access to an end-to-end Low Power Wide Area Network (LPWAN) IoT system and portfolio. 
The partnership will allow Thuraya's service partners to address critical IoT requirements in sectors including smart agriculture, environmental monitoring, digital maritime and cold-chain tracking. The new IoT system and portfolio are slated for launch next year. 

Aeris' IoT Network Selected for M Auto's African Expansion 
IoT solutions provider Aeris announced that M Auto, the leading provider of electric mobility solutions in Africa, has chosen Aeris' IoT connectivity solution for its network of electric transportation solutions. 
M Auto is now the largest electric vehicle start-up across Africa, with 2,000 e-bikes on the ground and 3,000 bikes ready for market.
"We have partnered with Aeris to expand our fleet in Togo, Benin, and beyond," said Shegun Adjadi Bakari, M Auto CEO. "By partnering with Aeris, we are making sustainable transportation more accessible as we continue our mission to transform lives."

Kinara, NXP Partner on Scalable AI Solutions  
AI processor developer Kinara has announced its collaboration with NXP Semiconductors, combining the pair's AI-enabled products and edge processing capabilities to offer customers computer vision analytics for a range of applications.
"Our processing solutions and AI software stacks enable a very wide range of AI performance requirements," said Joe Yu, general manager of IoT edge processing at NXP. "By working with Kinara to help satisfy our customer's requirements at the highest end of edge AI processing, we will bring high- performance AI to smart retail, smart city, and industrial markets." 

IOTech, King Steel Partner on Industry 4.0 Smart Manufacturing Products
Edge software company IOTech has partnered with King Steel Machinery to bring Industry 4.0 capabilities and connectivity to smart manufacturing equipment. IOTech's edge plug-and-play platform allows users to gather data from a range of industrial OT devices and sensors, connecting businesses to their equipment and enabling easily accessible data insights.
"We make it easy for our partners and customers to connect their equipment and manage their data regardless of the communication standards used," said Keith Steele, IOTech CEO. "It provides them the ability to create future-proof solutions that can be easily evolved as needed."

Energous Partners with NGK on Maintenance-free IoT Applications 
Energous, a developer of RF-based charging for wireless power networks, has partnered with battery manufacturer NGK to develop wirelessly-powered sensors and tracking devices that combine Energous' WattUp technology with NGK's lithium-ion rechargeable EnerCera battery. 
"As the IoT ecosystem rapidly expands, its wide range of devices are in need of a consistent source of power," said Cesar Johnston, Energous CEO. "This partnership with NGK allows us to develop solutions that deliver reliable wireless power over the air for IoT sensors, asset trackers and more."
The partnership intends to create maintenance-free IoT applications that do not require battery replacement or cumbersome power cables.

Pharrowtech Integrates Wireless Evaluation Board Into Renesas Platform
Pharrowtech, mmWave hardware and software developer for next-generation wireless applications, has unveiled that its 60 gigahertz high- speed wireless evaluation board, PTB-1060, has been integrated into Renesas' wireless modem platform RWM6050.
The collaboration is hoped to provide fast, reliable and accessible internet connection to users, in a compact design. The high- speed connection enabled by the novel design is intended to support increased consumer demand for high- performance equipment and scale up to support smart city applications such as high-resolution CCTV cameras.
"We have developed a product capable of consistently delivering fiber-like throughput without the environmental disruption or high costs associated with fiber deployments," said Marco Bellow, Pharrowtech VP of product management and marketing. "Our chip makes it possible to realize smart city applications that are simply not possible through wired solutions."
Sign Up for the Newsletter
The latest IoT news, insights & real-life use cases...delivered to your inbox
You May Also Like
---