The Hotel Panic Button Could Redefine Hospitality Networking
The Hotel Panic Button Could Redefine Hospitality Networking
The hotel panic button could see mainstream adoption in the United States by 2020. Read on to hear how it might change the hospitality networking landscape.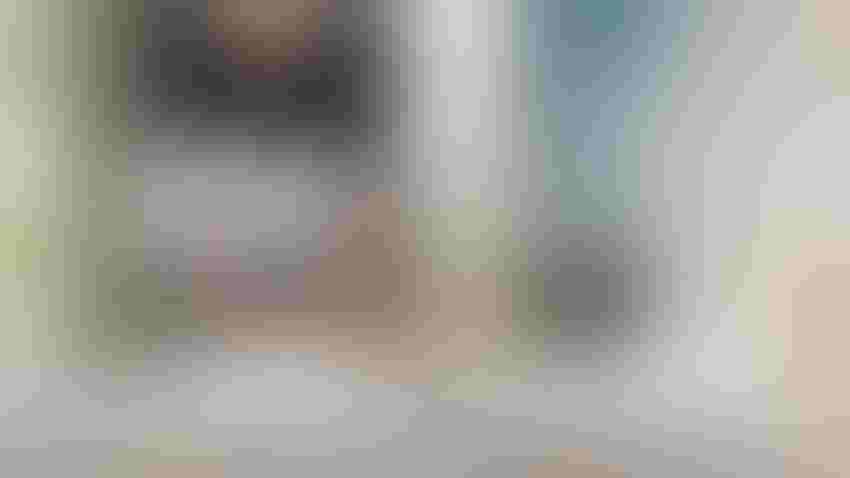 By Larry Birnbaum
The American Hotel & Lodging Association (AH&LA) recently announced a new workplace safety initiative designed to provide emergency communications and location-based services for employees in the hospitality industry. Backed by major hotels – including Marriott International, InterContinental, Hilton and Hyatt – the 5-Star Promise has committed to providing panic buttons to hospitality workers across the United States.
A number of U.S. cities have backed similar initiatives in the past, with Seattle becoming the first to pass a hotel panic button ordinance in 2016. In New York and Las Vegas, staff panic buttons were a key issue in hotel union contract negotiations and ultimately prompted the widespread deployment of the devices across hospitality properties in both cities. According to Bethany Khan, director of communications and digital strategy for Las Vegas' Culinary Workers Union Local 226, 48,000 workers now have contracts that stipulate wearable Wi-Fi-enabled safety buttons. This is because the safety and comfort of staff and guests is a fundamental element of hospitality and in many respects, a legal requirement of operators.
Unsurprisingly, the demand for wearable devices and constant connectivity has prompted hotels to ensure there are no Wi-Fi 'dead zones.' Full property coverage is required, which includes the back of the house, parking lots and everywhere hotel staff is present as part of their functions in daily roles. One way to help achieve this is to ensure Wi-Fi access points (APs) have advanced wireless technology such as adaptive antennas, client load balancing and smart roaming. Access points with these types of technologies can intelligently adapt and overcome interference – thereby providing a stable wireless connection for staff panic buttons throughout every area of a hotel property.
[IoT Security Summit is the conference where you learn to secure the full IoT stack, from cloud to the edge to hardware. Get your ticket now.]
Beyond the hotel panic button, it is important to note that more and more internet-enabled smart devices are entering the hospitality market. Although some smart devices use Wi-Fi to connect, many other devices rely on other forms of wireless connectivity such as Zigbee or Bluetooth Low-Energy (BLE). In the past, hotels were forced to implement two, three or even more networks to support these devices. In many cases, a network will only support a single smart device or application, which means multiple networks must be designed, built and supported. This drives up costs and complexity, while creating a challenging network environment for the implementation of new smart device applications.
This is precisely why it is so important for hospitality access points to support more than just Wi-Fi. Today's hotel access points must also support multiple IoT wireless protocols such as Zigbee and BLE. A converged Wi-Fi and IoT network reduces costs, simplifies deployments and accelerates the rollout of diverse applications such as panic buttons, smart lighting and locks, leak detection sensors, energy management systems and other applications.
Unifying multiple wireless protocols and services on a single network also enables administrators to more easily view, manage and secure their entire wireless infrastructure with a single pane of glass. This facilitates network automation, the generation of actionable analytics and the creation of custom dashboards through open APIs. Moreover, converged APs that support multiple wireless protocols will allow hotels to offer a variety of location-based services which target a range of devices and tie directly into loyalty programs.
In conclusion, it is critical for hotels to support and enable the widespread deployment of Wi-Fi-enabled staff safety buttons by eliminating wireless 'dead zones.' This can be achieved by installing access points which support advanced wireless technology such as adaptive antennas, client load balancing and smart roaming. This allows access points to intelligently adapt and overcome interference – thereby providing a stable wireless connection for staff panic buttons throughout a hotel property. It is also important for hospitality access points to support multiple IoT wireless protocols alongside Wi-Fi, such as Zigbee and BLE, on a single network.
Larry Birnbaum is the vice president of global hospitality and multi-dwelling unit (MDU) business development and solutions at Ruckus Networks, an ARRIS Company. In this role, Birnbaum owns the hospitality partner ecosystem and is responsible for driving the business to its next stage of growth.
Sign Up for the Newsletter
The latest IoT news, insights & real-life use cases...delivered to your inbox
You May Also Like
---