Teradata Partners with Cisco to Focus on Smart City Analytics
Teradata Partners with Cisco to Focus on Smart City Analytics
By combining Teradata's analytics platform with Cisco's Kinetic for Cities IoT platform, cities can become more connected when it comes to integrated data exchange; plus, more news.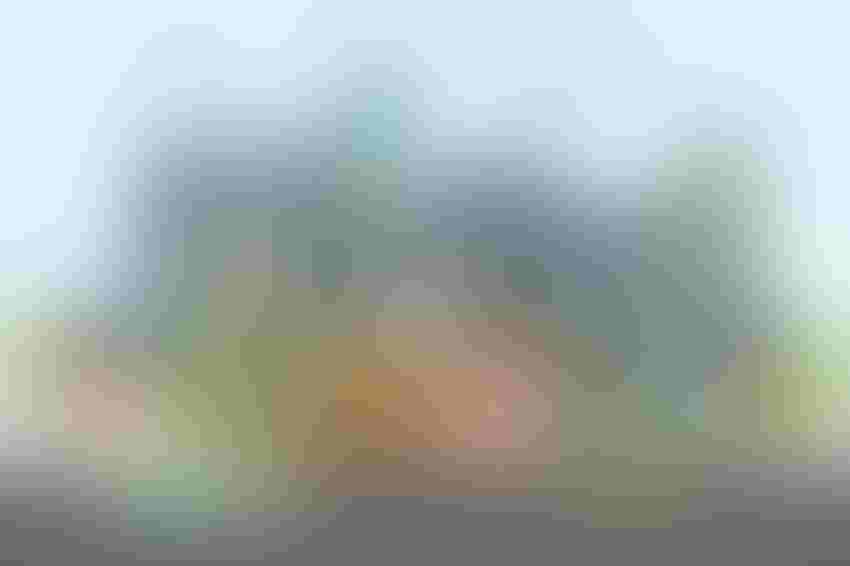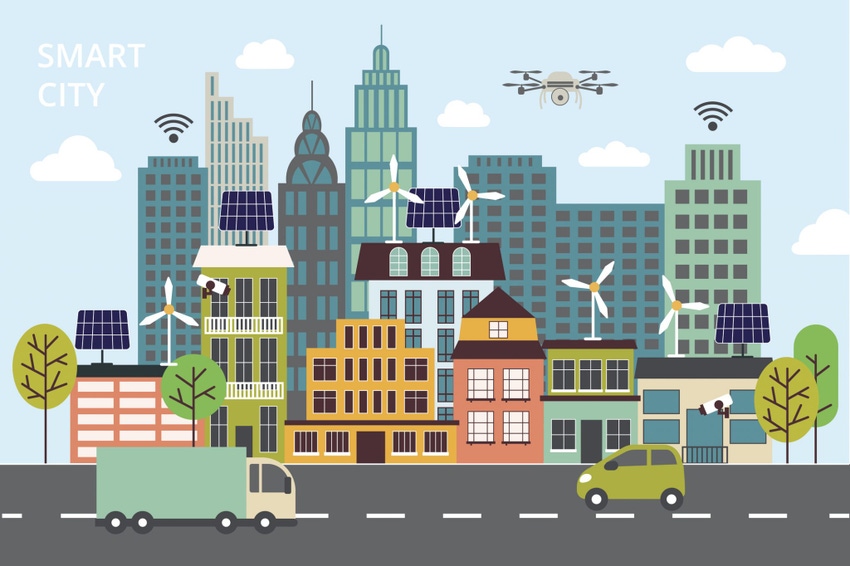 Modern flat line design, concept of smart city, technologies of future and urban innovations, for graphic and web design
Thinkstock
Teradata is working with Cisco on technology for smart cities, combining its analytics platform with Cisco Kinetic for Cities IoT platform, according to a press release.
Using Cisco Kinetic for Cities, cities can gather, aggregate and normalize information from disparate and siloed city applications, including but not limited to traffic, lighting and parking. Teradata can combine this information with information from, for instance, payment systems and citizen sentiment, to enable predictive analysis and create visualizations that can help city leaders make data-driven decisions, according to the press release. The technology could, for example, automatically detect security incidents and generate alerts, locate traffic bottlenecks and optimize signals to ease congestion or evaluate route options to shorten emergency vehicle response time.
IIC Names New Steering Committee Leaders
The Industrial Internet Consortium (IIC) has named its new Steering Committee leadership team, which includes leaders in industry, IT, OT and telecom. Dirk Slama, vice president of business development, Bosch Software Innovations, will server as chair Stan Schneider, CEO of Real-Time Innovations (RTI) will serve as vice chair. Wael William Diab, senior director, Huawei Technologies will serve as secretary. Dr. Said Tabet, technology lead, IoT and AI strategy, Dell EMC, will serve as Testbed Subcommittee chair.
IoT Startups Receive Deluge of VC funding
Venture capital funding for U.S.-based IoT startups reached an all-time high in 2017, according to an article on Crunchbase, as they received some $1.46 billion in funding. That's a 42 percent increase over 2016 and a 216 percent increase over 2013, according to the article. Investments in startups developing technology for industrial IoT scenarios are proving popular targets for investors.
BlackBerry Partners with Punkt Tronics on Securing Connected Devices
BlackBerry Limited signed a technology and brand licensing deal for "BlackBerry Secure" with Punkt Tronics AG. Products of the Swiss consumer electronics maker will embed BlackBerry cybersecurity technology, be certified as BlackBerry Secure, and be shipped ready to safely and securely connect to home and enterprise networks, according to a press release. "With cybersecurity becoming a concern for every household and enterprise, savvy manufacturers like Punkt are recognizing the value of protecting the integrity of their innovations and the resonance our brand has with consumers who are increasingly anxious about the security of the products they choose to bring into their homes and lives," said Alex Thurber, SVP and GM of mobility solutions at BlackBerry.
IoT Making Utilities More Vulnerable to Cyberattacks
Growing industrial IoT adoption is increasing the number of vectors and cybersecurity attacks against utilities, according to a new research report from Navigant Research. "The mushrooming number of IoT devices being deployed by utilities and other enterprises carries an obvious and growing security risk," Neil Strother, principal research analyst, said in a press release. "Smart managers need a comprehensive strategy to stay ahead of potentially devastating threats to IoT assets. No longer can managers rely on an old-school reactive approach." The report, "Managing IoT Cybersecurity Threats in the Energy Cloud Ecosystem," examines the threats facing utilities and other enterprises, some of the regulatory frameworks, and basic strategies to secure IoT deployments.
Trimble, DAQRI Partner on Smart, AR-Enabled Construction Helmets
Best-known for its GPS technology, Sunnyvale, Calif.-based Trimble is collaborating with Los Angeles, Calif-based augmented reality vendor DAQRI to integrate the DAQRI Smart Helmet with Trimble's mixed-reality application suite to enable outdoor and on-site support for the Architecture, Engineering, Construction and Operations (AECO) and natural resources markets. DAQRI Smart Helmet is designed to work in enterprise settings and displays real-time information based on the user's surroundings. Integrated with Trimble mixed-reality solutions, the DAQRI Smart Helmet can provide needed requirements and help to improve work efficiency and safety in construction sites, offshore facilities and mining environments, according to a press release. 
Sign Up for the Newsletter
The latest IoT news, insights & real-life use cases...delivered to your inbox
You May Also Like
---