Smart Streetlight Project: IoT Network Building at City Scale
Smart Streetlight Project: IoT Network Building at City Scale
San Leandro's smart streetlight project IoT network places the city among the first in the U.S. to deploy a citywide IoT network.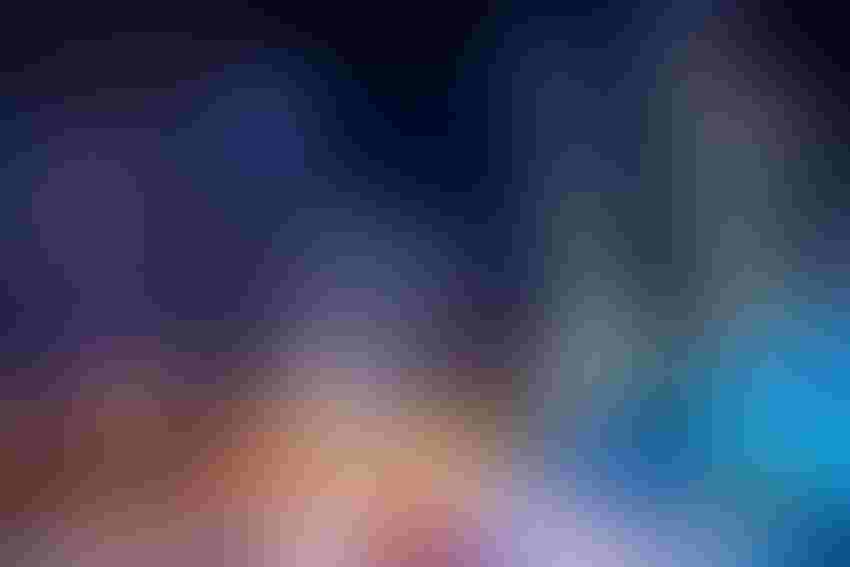 smart,city,building
By Tony Batalla
The city of San Leandro, Calif., an industrial and residential community of 90,000 in the San Francisco Bay Area, is undergoing a smart city transformation. In 2011, it entered into a unique public-private partnership to build a gigabit fiber internet service for businesses; in 2015, it deployed a public Wi-Fi system in its downtown area that has been expanded to community centers and other outdoor spaces; and in 2017, it completed an ambitious $5.2 million project to convert 4,800-plus street lights to LED smart bulbs, building an IoT mesh network in the process.
The network was the vision of Public Works Director Debbie Pollart who issued an RFP to start the process in 2014. The city ultimately contracted with Climatec, a division of Bosch, who worked with Paradox Engineering to design the innovative technology solution. This IoT network, which recently won a Smart 50 Award from the Smart Cities Council, places San Leandro among the very first cities in the United States to deploy a citywide IoT network.
From a technical perspective, the streetlights are mesh-connected in a Low-Power Wireless Personal Area Network (6LoWPAN) operating in the 900 MHz ISM Band. These nodes backhaul on approximately 35 strategically placed Wi-Fi access points which, in turn, connect to the city's fiber-optic network at designated traffic signal intersections. The data transports on the fiber network to City Hall, where it reaches a virtual Control Management System (CMS). Using a web interface to access the CMS, city staff can individually control every light, set policies for when the lights turn off and on, monitor functionality and even get text messages and email alerts when a light bulb fails to do proactive maintenance.
From an organizational perspective, city officials hope to achieve long-term cost-savings from these increased efficiencies with staff time. However, the immediate savings will be realized through the retrofitted LED light bulbs, which will drive major reductions in energy costs. In fact, over the life of the project (15 years) officials expect to save more than $8 million in energy costs, which more than pays for the price tag of the entire project. This, combined with other energy and water savings, will reduce the city's greenhouse gas emissions by 1,390 annual metric tons, the equivalent of 3.3 million miles taken off the road every year.
It is for this reason that streetlights are ground zero for city IoT networks: when combined, the energy savings from LED retrofits more than justify the entire capital expenditure. Combined with brighter lighting, which has been shown to increase public safety and civic engagement by using the energy data in an open data portal, these projects can be a true win-win for municipalities.
However, the story doesn't end there. An IoT network holds the potential for many more services to be deployed on it in the future. Use cases such as smart parking, intelligent/adaptive traffic signals and sensors such as air quality and traffic and pedestrian monitoring all need ubiquitous connectivity to work. An IoT network, like San Leandro's, can effectively transform a city into a technology platform. To show its commitment to this concept, the San Leandro City Council formally signed the TM Forum's "City as a Platform Manifesto," which outlines steps for exactly how a technology platform like this can benefit a city and its residents.
And, we have already begun exploring what the City as a Platform concept can look like. In summer 2017, students from Harvey Mudd College (including a San Leandro High School graduate) interned with Pilot City (a San Leandro education incubator) to develop a Smart Waste Monitoring pilot solution for street trash cans that connected to the city's platform.
Meanwhile, IoT cybersecurity is of critical importance. We have an obligation to ensure city networks won't, for example, be taken over to launch botnet attacks, such as the Dyn DDoS attack in 2016. To this end, we are evaluating our 6LoWPAN network to identify potential security risks and solutions to strengthen it, in addition to frequency-hopping, "vlan-ing," firewalls and built-in application layer security (i.e., passwords).
Although these are the early days of IoT, these networks will likely underpin the smart cities of the future. Strong partnerships between the public and private sectors are required, which means finding mutually agreeable goals, such increased quality of life and positive financial ROI. In addition, government agencies must work on breaking down both intra and inter agency silos in order to learn from each other and build interoperable, regionalized systems. In San Leandro, under the leadership of a supportive city council, we are off to a good start.
This May, Tony will take the stage at Internet of Things World, where his Wireless SuperCluster group will conduct a panel on IoT Best Practices for Smart Communities. The cities of Palo Alto, Pittsburgh, Miami, Orlando, Portland and San Francisco are also featured on the IoT World speaker lineup. Get your ticket now.  
Sign Up for the Newsletter
The latest IoT news, insights & real-life use cases...delivered to your inbox
You May Also Like
---