Smart Homes Will Soon Be Ubiquitous and Xfinity Will Lead the Charge
Smart Homes Will Soon Be Ubiquitous and Xfinity Will Lead the Charge
We discuss Xfinity's smart home aspirations and the current state of the market with Anoop Mohan, VP of products at Xfinity Home.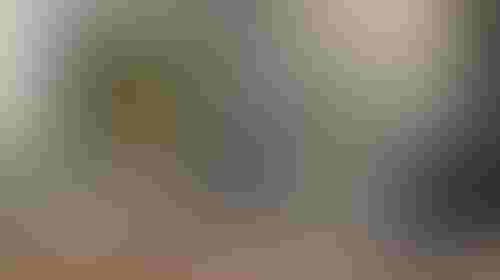 Anoop Mohan is vice president of products for Comcast's Xfinity Home, with prior roles that include SVP of products at Samsung SmartThings, and product owner for smart home and IoT software platforms at Cisco.
Next week he'll speak at the Smart Home Summit in Palo Alto, participating in two panels looking at how we'll make the smart home crucial and how important service providers will be to the future of the connected homes industry.
Smart home: cool or crucial?
I asked Mohan if smart homes will ever be seen as essential in the eyes of the consumer.
"I think it's only a matter of time before smart home technology becomes ubiquitous," he responds. "If you look at the smart home space today, it looks a lot like the smartphone space before the introduction of the iPhone. The technology is here, and getting better every day, but it just needs a spark to drive it into full widespread adoption. In the smartphone space, that spark was the creation of an incredible product, but that sort of technological inflection point can take many forms.
"I expect a very similar trend with having a smart home. There are some hurdles the smart home ecosystem has to clear, from cost to overall experience and integration into the home, which many companies are trying to solve. On top of that, the right services need to be built and offered. As soon as we hit that juncture where devices and services are well integrated, we will see it leap to the mass market and then becoming something that people seek and expect."
Considering that, what's the biggest benefit a consumer can gain from owning a smart home or any smart-home product?
"As with any technology product," he says, "there will be some advanced features that appeal to early adopters and some proven features that appeal to the mass market consumers. Peace of mind, convenience and utility management are among the key drivers today, but I think it's inevitable that we will see more and better 'killer apps' as the marketplace matures. It's an exciting time to be in the space."
Even if smart homes are to become ubiquitous, something must be done first to bridge the gap between "cool" and "crucial." People must be convinced beyond doubt that investing in smart homes and smart home technology will pay off, and Mohan has some suggestions for how this might be done:
"The best thing we can do is to offer products and create seamless, elegant smart home experiences. Consumers are smart, and the best way to convince them of anything is to offer products and services that make their lives better and it's easy to use.
"Throughout the industry I think you see great examples of this approach today, with awesome new devices coming on the market seemingly every week. At Comcast we're focused both on offering smart home products that people love, and on providing an interoperability framework that lowers the barrier to entry, by making smart home products easier to use. If we all collectively do our work on the development side, we won't have to convince consumers of anything."
The battle to be king of the smart home
Other big brands such as Amazon, Google and Apple have also redoubled their efforts to win over the hearts and minds of consumers in the smart home department, resulting in a battle over which company is destined to dominate this space.
I asked Mohan if Xfinity also has aspirations to become the number one hub for the smart home.
"Our major aspiration is to provide the best experience that people love," he tells me. "On the smart home side, that means offering elegant, useful devices, and seamless, interoperable experiences, so that our customers can create and control their smart home with ease. I think we are uniquely positioned — given the investments we've made in our Xfinity Home service, and the growing core of smart, capable IoT engineers who have joined our technology organizations — to deliver a powerful, seamless experience that customers will want. If we take care of that, the growth in adoption will take care of itself."
And how crucial are B2B partnerships likely to be to the monetizing the smart home industry?
"I think B2B partnerships are important on a lot of levels to deliver the best possible smart home products." Mohan concludes. "With Xfinity Home, in the Works With Xfinity Home curated program, we work with a number of B2B partners like Nest, Lutron, Chamberlain and others to ensure their devices work on the Xfinity Home platform.
"This allows our customers to operate all their smart home devices on one platform — on the Xfinity Home Hub, the Xfinity Home online portal, the Xfinity Home app or Xfinity's X1 — so they can track, manage and stay connected to their home and family whether at home or on the go."
Sign Up for the Newsletter
The latest IoT news, insights & real-life use cases...delivered to your inbox
You May Also Like
---