Smart city technologies will produce trillions in savings globally
Smart city technologies will produce trillions in savings globally
The implementation of smart city technologies can help optimize existing assets and resources, while providing cost savings.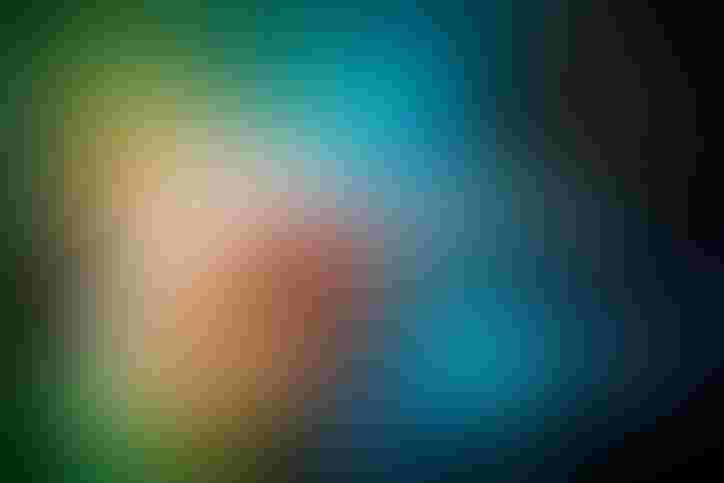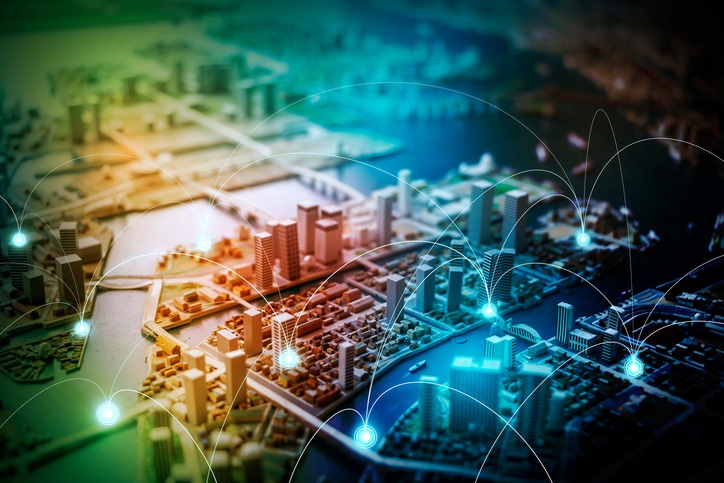 modern city diorama and wireless sensor network, sensor node and connecting line, information communication technology, internet of things, abstract image visual
Thinkstock
Governments, enterprises and citizens themselves all stand to save money from the implementation of smart city technologies, with tens of millions in cost savings for each group, and the potential for $5 trillion in savings globally when taken as a whole, according to a new report from ABI Research.
Identifying the benefits of smart cities is a hurdle for municipalities looking to launch IoT initiatives, according to James Nolan, executive vice president of Chordant, the smart-city focused business of InterDigital. With that in mind, along with CA Technologies, Chordant commissioned the "Smart Cities and Cost Savings," report, which looked at the potential for yearly cost savings in 75 of the world's cities that have a total urban population of more than 5 million.
Cost-benefit awareness will help empower smart city initiatives, moving them from one-off projects toward more holistic strategies, according to Nolan. Currently, city officials are putting out RFPs not to primarily guide technology and implementation decisions, but to identify benefits and cost savings, adding another layer of cost into a process that already faces funding obstacles, according to Nolan.
"(In) industrial IoT, it's easier for companies to get their arms around the potential cost savings. They can put pen to paper and figure out pretty well what these things can do for them, because they've had integrated strategies across IT systems," he said.
But when it comes cities, "they're kind of stuck," said Kelly Capizzi, corporate communications specialist for InterDigital. "Doing a one-off POC is great, but they're really a marketing tool more than (a move toward) creating a digital city."
[IoT World demonstrates how the next generation of IoT will converge to unlock the intelligence of things in the industrial, enterprise and consumer realms. Get your ticket now.]
To that end, cities can optimize the use of existing assets and resources and use IoT and smart city technologies to enable new sharing and service economy paradigms to unlock the value of surplus resources, according to the report. Governments are often already collecting data necessary for IoT initiatives, but just haven't implemented technology to integrate and consume data to drive efficiencies or cost savings, according to Nolan. This requires a more holistic approach, exploring synergies across and between verticals to maximize efficiencies on a wider scale, according to the report.
Nolan pointed to data from smart garbage bins leveraged as a vehicle for social services, an example he cited from a recent panel discussion. The city in this case used temperature data generated from smart garbage bins to better pinpoint the location of the city's homeless, who were burning the garbage to keep warm. The data allowed city officials to get them off the streets on the coldest days, he said.
Public and private partnerships can help serve as "catalysts to get things started," according to Nolan. The report's authors point to the United Kingdom's oneTRANSPORT initiative, based on an open, standardized marketplace for transport data built on the Chordant platform, as a good example of governments and private industry enabling new business models for optimized multimodal transport. The platform is credited with minimizing traffic, congestion and parking for major events and aiding in optimizing commutes.
"The real value is created in opening up and being able to leverage, aggregate and federate the data to make it available," Nolan said.
Sign Up for the Newsletter
The latest IoT news, insights & real-life use cases...delivered to your inbox
You May Also Like
---