How Tel Aviv Became One of the World's Smartest Cities
How Tel Aviv Became One of the World's Smartest Cities
We speak with Rinat Guy, CIO for the Municipality of Israel and overseer of its award-winning smart city efforts.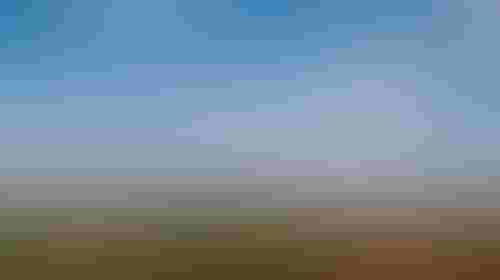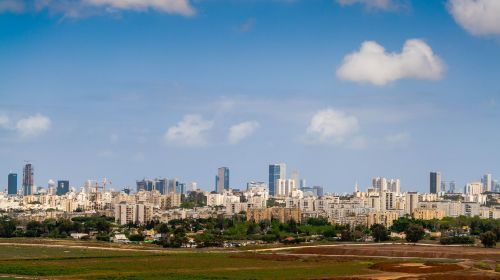 As chief innovation officer for the Municipality of Tel Aviv, Rinat Guy oversees smart city development in Israel's second-largest city – and one of the foremost smart cities in the entire world.
The last four years has seen Guy lead the 12,000-employee-strong Tel Aviv-Yafo Innovation programme, with the end goal of making the innovation program an "integral part of the Tel Aviv DNA" to the benefit of the municipality's workforce and its city dwellers.
This May Guy joins 40+ representatives from a wide variety of international cities – ranging from Vienna to Moscow – to speak at Smart to Future Cities this May, Europe's only truly city-centric event. In preparation she spoke with IoT World News to share Tel Aviv's biggest smart city successes and in which areas she predicts her city will prosper in the near future.
What do you think has been Tel Aviv's biggest "smart city" success to date?
"Tel Aviv was awarded the title Best Smart City in the World at the Smart City Expo World Congress in Barcelona In 2014. Tel Aviv won the award based on the DigiTel project, which is a civic engagement project focused on 'smart' engagement with the residents. Since then, Tel Aviv has developed a smart city vision that focuses on the residents: improving the quality of life of the Tel Aviv residents by listening to the residents' needs.
"The DigiTel platform, developed in Tel Aviv, strengthens connections with residents by providing information, benefits and personal service to all residents, enabling the City of Tel Aviv to strengthen ties with its residents, learn about their needs and allow them to take part in developing and advancing the city.
"So we began our DigiTel initiative to try and change the resident's perception of the municipality, to show them how we were working to bring them value. The opinions are already quite different. Each time we launch a new project we see the positive effect it has on public opinion; we're feeling a very positive shift in the public opinion about the DigiTel tools we provide for the citizens.
"That positive public opinion is great, but the real gain – from the municipality's perspective – is that the public understands that the municipality is here for them and bringing them value. It offers them all kinds of information, events and services that are relevant to them.
"For instance, if you've told us you have an interest in marathons, we'll send you an SMS with information about the Tel Aviv marathon. We also give discounts to Tel Aviv residents so, if you want to join the marathon and you live in Tel Aviv, we'll give you a 20% discount when you register to participate.
"I believe that engagement is becoming a key aspect in implementing the smart city vision. Today, it is clearly understood that a city cannot become a smart city without strengthening ties with its residents and involving them as partners in the development processes. City residents must be an inseparable part of implementation of the change: the residents need to participate in decision-making processes and take shared responsibility for their future and that of the City. Cities wise enough to invest in this aspect will win the satisfaction of their residents."
What do you see as the defining characteristics of a smart city? How does Tel Aviv embody these characteristics, and where would you like to see improvement?
"People, processes and technology are the three elements which impact the success of smart city initiatives. Cities must recognize the needs of their residents, understand what drives the city's economy, and create policies and targets which meet the needs of its residents, business owners and visitors.
"Tel Aviv's smart city initiatives are all facilitated by free citywide Wi-Fi in public areas and serve to improve municipal services, enhance residents' quality of life and create the conditions for sustainable urban development. Above all they exemplify the city's active, intelligent role in employing technology to heighten civic engagement and ensure a city which is accessible and responsive to all.
"The municipality's activities are largely concerned with social welfare, culture and leisure, urban planning, water and traffic management.
"We have three main challenges in this metropolis. First, we lack sufficient and efficient public transportation systems. We are just at the beginning of bringing the first line of light rail into the city.
"The second challenge is the cost of living and the cost of housing. Our third major issue is having 12% to 15% of illegal foreign workers, and we are dealing with this issue almost totally by ourselves."
Which city do you think is the "smartest" in the world? How would you like Tel Aviv to emulate this city?
"There is no specific answer – we are trying to get everything from everywhere.
"We all deal with the same issues. We deal with transport, sewage welfare and education. But we have different ways of solving problems so we listen to each other to find out if we have a good idea to solve something.
"For example, our bike sharing system happened because our mayor Ron Huldai was a guest of the mayor of Paris. Europe as a whole has good examples on housing. So this is the way I look to it, I can't say that there is only one particular model for something."
And where do you stand on crowd sourced, third-party and open-source solutions? Has Tel Aviv tried any of these in order to develop as a smart city?
"For our internet systems we are currently using an open source platform – AngularJS.
"We're looking into learning what more we can do with open source, as we see more software vendors moving in this direction."
— Jeremy Coward, Community Manager, IoT World News
Sign Up for the Newsletter
The latest IoT news, insights & real-life use cases...delivered to your inbox
You May Also Like
---