How Can Manufacturers Break into the Smart Home Market?
How Can Manufacturers Break into the Smart Home Market?
The market for all-encompassing, easy-to-use smart home applications is steadily growing. Are enough manufacturers taking advantage?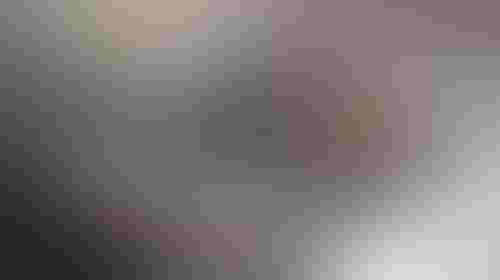 By Cees Links
The smart home market is in a period of flux in response to changing customer demands. Many market reports have established that customers do indeed want the advantages of smart home, but they are not all that interested in a collection of standalone connected things. Instead, they want smart services that address their needs and demands for a safer, more secure and more power-efficient home.
This evolution provides an excellent market opportunity for companies who provide services to the home (IE cable companies, ISPs, utilities, home security, telecoms, etc.) as well as the manufacturers who design and make the equipment that service companies rely on.
Over the last decade, we have seen a plethora of various connected "home automation" products hitting the market, ranging from home security, climate control, energy management, lighting, etc. However, in most cases these are standalone, vertical products that require the consumer to install, program and maintain.
That said, in the last couple of years, it has become apparent that consumers do not want to be bothered with choosing which tech to use and to handle the hassle of setting it up.
Usability
A major challenge with most home automation solutions is that they usually require their own hub for communicating to the internet as well as a unique control app on the consumer's smartphone. Having to connect a variety of hubs to the home internet gateway can be a challenge and creates a mess of cables and separate boxes.
And at the control site, users do not want to have a collection of different smart home apps on their smartphone. They prefer a single app — a unified dashboard — that controls all of the home's smart and automated systems with a single integrated user interface. They don't want to have to learn, master and maintain different interfaces and control panels.
By having the entire smart home system delivered by a single provider, they can eliminate the annoying collection of hubs, and instead utilize a single smart phone app that provides control over their entire home, all with a high level of usability.
In addition, truly "smart" home systems are emerging. These new solutions combine the home sensor network with cloud intelligence that monitors and learns how a household operates.
If lights are left on when no one is home, the system is smart enough to turn them off. If the water heater starts leaking, it is smart enough to turn off the water as well as the power, preventing property damage. If a senior living alone does not get out of bed in the morning or is starting to take too long to do their daily tasks, it is smart enough to send an alert to their family or caregivers.
The new voice control
Over the last year, voice-enabled remote controls from Comcast as well as devices like Amazon Alexa and Google Home have become far more widely used.
Still in development, with a variety of challenges regarding security and privacy, catering to the fact that consumers really like to be able to talk to their smart homes. Most smart home technology developers have recognized this new interest and are incorporating voice control into their systems — enabling users to simply say what they want instead of using a local remote control or a smart phone to deliver commands: "Alexa, turn off the lights." "Alexa, turn on the air conditioner."
The impact of connectivity standards and protocols
The confusion of competing standards to connect smart home devices has been a challenge for many technology companies and manufacturers. Which tech should they use to connect their gateways and hubs to the sensors, remote controls, and actuators in their home?
A few years ago, it was quite simple. Manufacturers would select Wi-Fi for wide bandwidth applications that had an ample supply of power. They would use Bluetooth for cable replacement for battery powered applications and they had ZigBee for the rest — reliably connecting low power, low energy demand networks and devices to the smart home network.
However, over the last couple of years, we have seen a battle among the tech behemoths trying to own the smart home market by developing their own wireless connectivity "standards". Google, Intel, Apple, Samsung, Huawei, and more have all introduced different incompatible solutions for home connectivity. Ironically, they all do the same thing (connect devices) without much technical superiority between them.
The good news is that the silicon companies are rolling out multi-protocol silicon radios that can simultaneously handle a variety of these emerging "standards". For example, the newly announced GP695 chip from Qorvo can recognize and talk to networks using Bluetooth LE, ZigBee, Green Power and Thread, all at the same time. By rolling out these multi-protocol radios, it is making it easier for manufacturers to get into the smart home market without having to design different applications for the various protocols. For example, a company making interactive smart door and window locks can use ZigBee for internet control and monitoring and BLE for local control of their devices.
Summary
The smart home is a great opportunity for technology developers and device manufacturers.
By targeting product development to what consumers are really looking for — services that make consumer's lives safer, more effective, and more comfortable, developing easy-to-use, "universal" smart phone apps and dashboards, and using radio technologies that can support a range of wireless standards and protocols — manufacturers can comfortably and securely transition into the next generation of smart home products.
— Cees Links, General Manager – Wireless Connectivity Business Unit, Qorvo
Qorvo makes a better world possible by providing innovative RF solutions at the center of connectivity. We combine product and technology leadership, systems-level expertise and global manufacturing scale to quickly solve our customers' most complex technical challenges.
Sign Up for the Newsletter
The latest IoT news, insights & real-life use cases...delivered to your inbox
You May Also Like
---