A Short Guide to Choosing an IoT Development Platform
A Short Guide to Choosing an IoT Development Platform
The paradox about choosing an IoT development platform is that picking the right one can facilitate your project, but the choice can be incredibly difficult.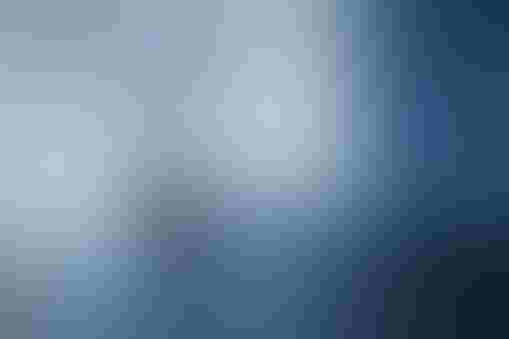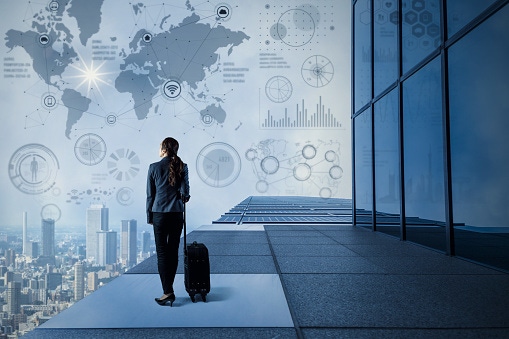 By Valerie Silverthorne
The choice of the right platform can simplify the complex process of IoT development, but with so many options available it can be hard to know how to decide.
Research from Bain & Company, "Unlocking Opportunities in the Internet of Things," underscored the high stakes involved. While IoT sales are expected to reach $520 billion in 2021, which is more than double the 2017 market, companies surveyed by the consulting firm said concerns about security and integration — both integral to development — are holding them back. And the 2018 IoT Implementation Practices Survey from IoT World Today found companies with active projects are not yet ready to settle on a standard development solution. About one-quarter of those surveyed used multiple off-the-shelf platforms, while 34 percent of those reporting their IoT results as excellent built their own platform. Even companies with a cloud-based platform couldn't agree on a clear winner: 21 percent chose a dedicated IoT cloud, 18 percent turned to a data analytics/machine learning cloud platform and 16 percent chose a connectivity platform.
It's a confusing array of solutions and the breadth of IoT use cases makes it even more challenging. The ultimate goal is a domain-specific platform, according to Forrester Research's "IoT Delivery Best Practices" report. Choose the right one and developers will be able to create and maintain less code, move faster, be able to place core resources where they're needed geographically and create digital twins. But the market really isn't there yet, said Jeffrey Hammond, vice president and principal analyst with Forrester Research. "From a developer's perspective, it's important to not see a bifurcated market of IoT solutions and IoT platforms," Hammond said. "You're likelier to see a gaggle of solution vendors and a developer who comes to it with a custom solution built on core infrastructures. It's 'build our own platform' versus choosing the big cloud vendors, which is a sign the market is still early."
This Isn't Mobile
Henrik Kenani Dahlgren, head of IoT ecosystem and partnership at Ericsson, admitted it can be easy to think the platform choices are all similar. That's why he recommended a look under the hood, especially when it comes to how connectivity is treated. "Where the IoT device will be can pose challenges — is the device moving, is it set in a factory, what encryption of the communication is required?" Dahlgren asked. "These are aspects that can be hard to add later on if the platform doesn't have native support for trusted connectivity providers."
This is also the time for dev teams to think about edge computing and how much, if any, will be required for a particular use case. Finding developers who can work on the edge "is pretty spotty right now," Hammond said. "There are already developers out there who have to learn about the intricacies of the IoT themselves. At the edge are tech devices that are not necessarily connected to the internet and not necessarily easily adapted to the IoT."
With edge developers in short supply, the pressure is on organizations to make the right platform choice. Companies need to be clear which topology model is required and then make sure the chosen commercial platform can support it. And at the same time, each IoT application will have certain dependencies so match those to a commercial solution as well, the Forrester report suggested. Amazon and Microsoft both offer IoT specific development options, including services targeted at the edge, but Hammond said developers can be leery about lock-in. "A lot of IoT developers are reluctant to use (those services)," he said. "They don't want to get locked in to proprietary services early on. They want the base level services now and are only slowly getting comfortable with the idea of higher-level services."
Double Down on Data
If there is one thing likely to push developers to a cloud solution, though, it's the importance of data, Hammond said. "You want to take a look at an IoT platform that is close to wherever that data is," he said. "When you start to integrate data from the edge along with historical data and customer data, you want the data as close as possible to other data sets so you can do analysis. That lends a certain amount of gravity to the overall cloud strategy companies have."
Nothing Is Free
IoT application development has a high degree of trial and error built into it and that means the costs can soar far more quickly than with mobile development. Ericsson's Dahlgren suggested IoT developer teams should pay close attention to commitments, support and licensing models. "There are plenty of examples where the value created is not scaling in the same way as the license costs and that affects the business," he said. The Forrester report goes further, warning about fast cost spirals and "serious potential for buyer's remorse." In fact, more than 60 percent of companies surveyed by Bain said their IoT platforms were at least 25 percent customized, a clear sign that it can be difficult to get a commercial out-of-the-box solution that fits the development need for a given application.
Given the high level of complexity, it's time to seriously look at what open source solutions can offer, said Sam George, director of Azure IoT at Microsoft. "Open-source in IoT is not an option but a necessity, especially for device side software," George said. "It's impossible for one vendor to maintain compatibility with the entire ecosystem, and the best way to adoption is to encourage ecosystem and community contribution through open-source," he added. Furthermore, open-source software can be part of a future-proofing strategy while helping developers avoid vendor lock-in. "Developers can also take over projects that are no longer maintained by the original vendor," George added.
At the end of the day, developers working in the IoT market will be forced to do some level of customization work — whether that means altering existing IoT platforms or helping to create one from scratch. Organizations are unlikely to find a platform that perfectly meets their needs and thus should look for a flexible platform they can work with that will support their needs over time.
Sign Up for the Newsletter
The latest IoT news, insights & real-life use cases...delivered to your inbox
You May Also Like
---