'Fitbits for Buildings' and Other Practical Use Cases for IoT Energy
'Fitbits for Buildings' and Other Practical Use Cases for IoT Energy
Innovate UK's lead IoT technologist, Jonny Voon, identifies energy use cases where IoT is being successfully applied, via better energy management and "fitbits for buildings."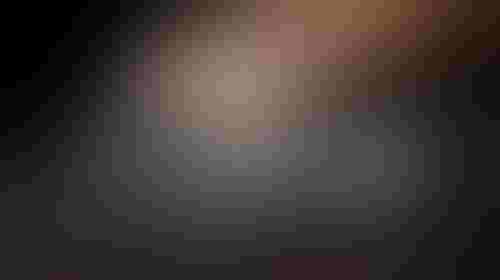 The internet of things (IoT) has been an important buzz word for technologists, innovators and influencers for the past five years with many conferences, seminars, whitepapers and exhibitions dedicated to the topic.
But how do we get from presentations to practical use cases? When do we stop talking and testing, and start doing and deploying?
Success of new technologies is dependent on first having a problem to solve – ideally an overwhelming need or desire that's driven through economic, environmental, societal, cultural or sometimes just convenience factors.
Ever since humans first learned how to control the power of fire and its benefits, energy has been at the heart of our economy, environment, society and culture. The first industrial revolution was, quite literally, (steam) powered by energy. These days you can spot someone whose mobile devices are running low on power by their look of sheer panic when searching for the nearest electrical socket.
The drive towards safer and more sustainable energy sources has highlighted the challenge that we still face – an ageing energy grid not designed for the huge increases in usage arising from all our existing and future technology. And with the vast majority of autonomous and driverless vehicles being solely electric we could be facing localised blackouts not seen since World War II.
So how does IoT help solve this? Surely IoT is about sensors, widgets and platforms?
One of the key principles of IoT is understanding the correlation between data gathered from interconnected devices; IoT isn't an abstraction of big data analytics and machine learning. It's an artificial symbiont in the technology ecosystem.
Take the energy storage company, Moixa. While energy storage – nor collection through solar panels – isn't new, Moixa are challenging the axioms of existing energy supply models.
Moixa took part in a series of IoT demonstrators that became the basis of Hypercat – a specification for interoperability – and tested across several industries and sectors. By using IoT, Moixa are able to provide consumers, businesses and energy providers with greater control and aggregate energy services, leading to a more robust and resilient energy grid.
Energy efficiency through technologies such as IoT aren't restricted to the main energy grid either. UK SME Asset Mapping uses IoT to provide better management within buildings to better reflect resource utilisation. Demand Logic, another UK-based business, provides a software "Fitbit for buildings" that has enabled one customer to save £1.8m in energy costs.
Use cases like these put a very real, monetary value on IoT that will ultimately lead to its success and show that innovative technology truly does provide power to the people.
Jonny Voon sits on the advisory board for Internet of Things World Europe this June. Sample our speakers, download the brochure, claim your free expo pass or book your place at Europe's most comprehensive IoT event!
The industrial internet of things is the IoT to watch – here are the case studies, challenges & setbacks to watch our for. Download our excerpt >> 
Sign Up for the Newsletter
The latest IoT news, insights & real-life use cases...delivered to your inbox
You May Also Like
---