Verizon, NVIDIA Working on Real-Time Video Analysis
Verizon, NVIDIA Working on Real-Time Video Analysis
The new technology will allow city officials to remotely keep tabs on residents in real time; plus, more news.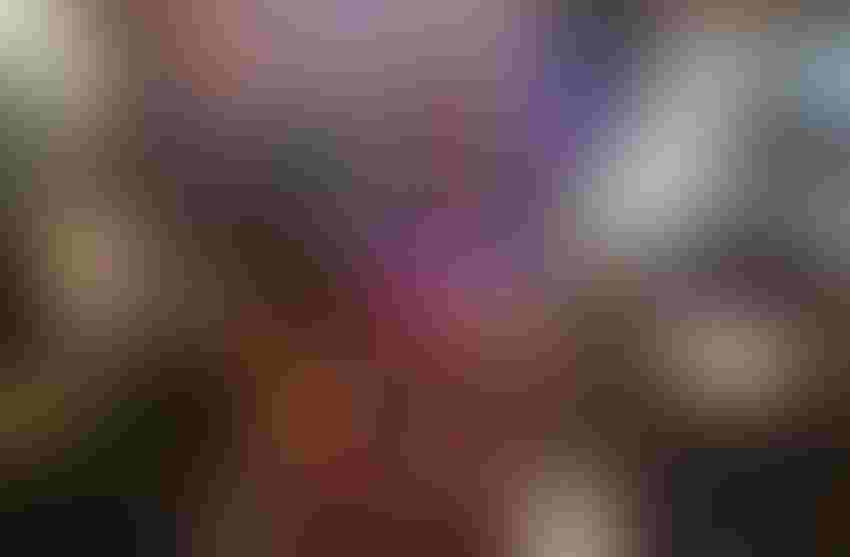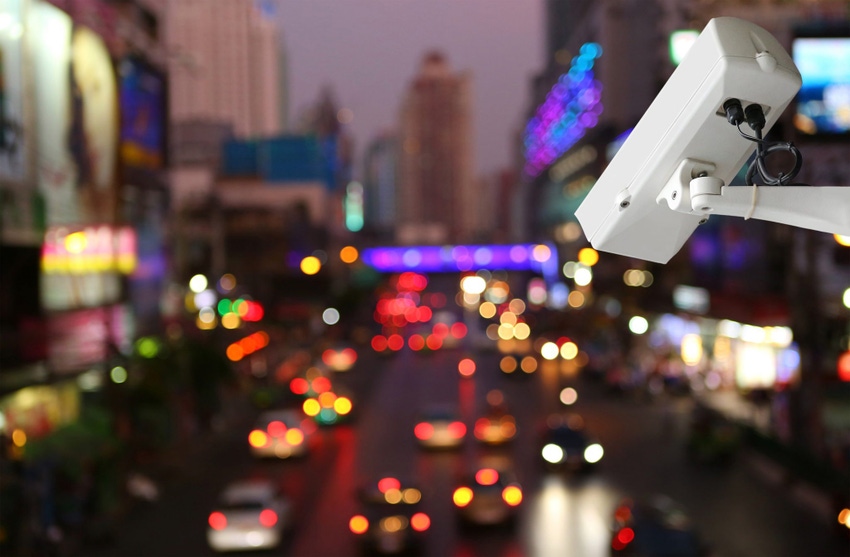 CCTV Security camera monitoring on street, Blurred image of traffic in the city at evening.
Thinkstock
Verizon is partnering with NVIDIA to pilot technology that uses NVIDIA Jetson's deep learning technology to analyze data captured on video cameras attached to streetlights, according to coverage in FierceWireless. Verizon aims to improve traffic flow, enhance pedestrian safety, optimize parking in urban areas, and more, according to a NVIDIA blog. Verizon has deployed the "video nodes" in Boston and Sacramento, Calif. on existing streetlight infrastructures. Down the road, these smart lights may be able to communicate with autonomous vehicles and support streetlight-to-car communication that could help reduce congestion and keep pedestrians and drivers safer, according to a blog announcing the news.
Cisco, Intel, Samsung Lead IoT patents
Cisco, Intel and Samsung filed the most IoT-related patents in the U.S. over the past nine years, according to coverage in CRN of a new VDC Research report. Cisco had 200 IoT-related patent applications, while Samsung had 151 and Intel had 136, according to the coverage. By comparison, Microsoft, Amazon and Google each had 30 or fewer patent applications during the time frame studied from 2009 to 2017.
Boeing's VC Arm Investing in Satellite for IoT 
Boeing's HorizonX venture capital arm is backing an Australian satellite-based IoT startup Myriota, according to a press release. The startup recently closed a $15 million Series A funding round, led by Australian VC firms Main Sequence Ventures and Blue Sky Venture Capital, and included Boeing HorizonX, among others. Myriota plans to accelerate its growth by launching more satellites, delivering revolutionary large-scale IoT deployments and expanding its global operations, according to a press release. New sales and customer support offices will open in North America and Asia. "The Internet of Things has a major connectivity problem: hundreds of millions of devices that need to communicate but don't have cost-effective, battery friendly networks to do so. Myriota solves this problem," Myriota CEO Dr Alex Grant said in a press release.
Particle Acquires RedBear
IoT platform vendor Particle acquired RedBear, an IoT hardware development company based in Shenzhen and Hong Kong, China, according to a press release. Particle's first-ever acquisition is designed to help any developer or enterprise bring real IoT solutions to market faster, according to the press release. The RedBear team will add expertise in building Bluetooth Low Energy (BLE) and Wi-Fi-enabled IoT hardware to Particle's growing product lines, according to the press release.
Bright Wolf SpringBoard Technology to Support Microsoft Azure
Bright Wolf, an industrial IoT system integrator, announced support for its SpringBoard technology on Microsoft Azure. SpringBoard is a customizable reference system that enables industrial equipment providers to connect their machines to the Azure cloud platform and bring intelligence to the edge, according to a press release. "SpringBoard offers a much quicker path for leveraging the power of Microsoft Azure IoT services and Microsoft business applications. Data from industrial equipment is transformed through Azure Machine Learning and visualization tools like Microsoft Power BI into insights for creating better products, improving yields, and generating new revenue streams," Bright Wolf CEO Peter Bourne, said in a press release.
PTC Boosts Service Parts Management
PTC added new IoT capabilities for connected causal and maintenance forecasting in its Servigistics Service Parts Management solution. The new capabilities are powered by the ThingWorx Industrial Innovation Platform, and enable customers to leverage data from connected equipment to increase forecast accuracy, improve service levels and availability, and reduce inventory investment, according to a press release. In the new release, PTC has added new connected features, forecasting algorithms to enable improved repair forecasting, optimization features including space capacity optimization, new performance-based logistics management features and new techniques for maximizing use of inventory in complex chains, according to a press release.
Sign Up for the Newsletter
The latest IoT news, insights & real-life use cases...delivered to your inbox
You May Also Like
---