Maximizing Returns on an Internet of Things Investment
Maximizing Returns on an Internet of Things Investment
Covering the critical components required in an IoT service that will deliver consistently at enterprise level.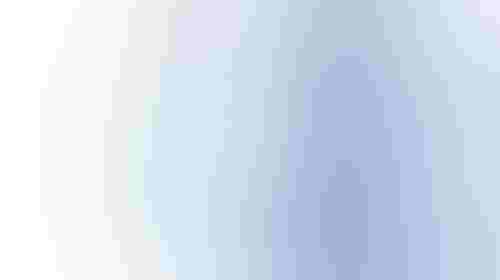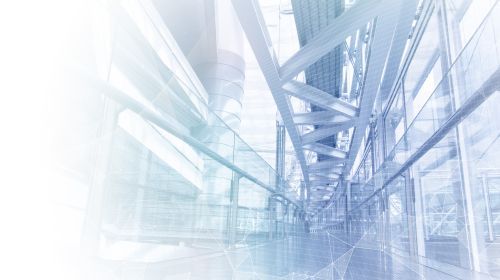 Rapid commercial adoption of the internet of things (IoT) reflects on the value the technology promises to generate for both users and providers.
IoT enables objects – powered through sensors and devices – to collect and transmit information to a backend application for continuous monitoring, tracking, streamlining and decision-making. The more recent predictions for the "explosive" growth of the IoT space in automotive, manufacturing, mining, agriculture, eHealth and connected spaces are based not just on abstract estimates but on empirical data from successful deployments in working environments.
However, IoT deployments are not entirely devoid of implementation risks and success relies on deft handling of such initiatives.
Business potential and pitfalls
Analysts estimate that the global market size for IoT will reach $1.7 trillion in 2020 from $6.5 billion in 2014 – a compound annual growth rate (CAGR) of an estimated 17% – with the number of connected devices potentially reaching 30 billion by 2020 from a current estimate of 10 billion connected devices.
The overall market in IoT consists of embedded sensors, devices, gateways, orchestration, delivery network, analytics and "as-a-service" offerings. Deployment of all these components for IoT could yield, according to McKinsey Global Institute, a potential productivity impact of up to $6 trillion by 2025.
IoT delivers the potential for a strong return on investment for organizations looking to adopt a solution for cost reduction, productivity advantages or business transformation. However, like all IT deployments, the promise of a strong return on investment can only be realized through disciplined execution. Gartner predicts that while the draw of IoT will bring organizations into the fold, concerns around change management, cost over-runs and security threatens to impede the likelihood of realizing the projected returns.
Delivering on compelling use cases
Connected cars – to support infotainment and self-driving features – remain the killer app in the IoT space. However, beyond that, streamlining operations within enterprises, governments and public spaces presents immense potential for strong ROI.
IoT can fill productivity gaps in an organization's processes through reduced response time, increased automation, continuous monitoring, enhanced visibility and improved loss prevention. For instance, here are a few examples on how organizations can generate value by simply enabling continuous monitoring, instead of periodic monitoring, into their processes:
Insurance companies can assess defensive driving habits in real time by installing plug-in devices in the cars of their insured customers

Accountable care organizations can reward physicians for proactively managing patient well-being through improved tracking, thereby reducing healthcare costs by avoiding frequency of hospitalizations

Cities can enable and charge for smarter parking so that visitors to busier districts may spend greater time engaged in businesses or shopping versus dealing with the mundane anguish of finding spots

Factories can reduce downtime by placing sensors for detection of malfunctioning components and replace those immediately as ongoing maintenance to avoid emergencies resulting from major process breakdowns
Delivering on the promise of IoT takes accomplished teams. Teams with specialized expertise, which encompass robust practices and disciplined execution of working closely with operational technology, will be needed to pull off the desired gains. Organizations will need to address management, security, troubleshooting, delivery, integration, analytics, and assessment of their IoT solutions. Expertise in analytics, mobility, cloud, usability, and organizational design capabilities will be critical in delivering IoT initiatives to the desired specs.
IoT devices are different from usual computing devices. They tend to be more single purpose, susceptible and varied. Some might be connected to the network all the time while others might connect intermittently. With the potential to alter business models and change the paradigm for the organizations, the IoT devices required specialized skill and knowledge for achieving results.
Organizations will need to find providers or partner teams who can help envision, plan, implement and maintain an end-to-end solution to meet an organization's desired goals. Or better yet, organizations can work with providers who commit to delivering on the desired outcomes while managing the risks of implementation.
An IoT cloud to mitigate risks
Operational excellence could well become the critical difference between harnessing the promise of IoT and risking the gains.
No two IoT solutions at different organizations will exactly be the same. Organizations could proceed with an "IoT as-a-service" or an "IoT Cloud" offering to meet the specific needs of a use case. The individual decisions around acquisition, comparison and assessment for deployment of any best-of-breed IoT components should be delegated to the providers and the end-user organizations should aim pay for the outcomes under such a model.
An end-to-end IoT as-a-service model should also address three critical components of risks:
Change Management: Achieving the desired outcomes of an IoT initiative within an organization could be perceived as threatening by some within the existing workforce. Besides implementation of technology, changing the organizational culture to accept and support the goals of an IoT solution would be critical.
Security: Reports in the media are replete with stories of hackers breaking into devices in an IoT solution. An end-to-end security strategy underlying an IoT implementation should ensure not just device security but security of the network, transport, and the application components of the solution as well.
Recurring Costs: Provisioning, managing and cost-effectively supporting a slew of embedded devices in the field can be a challenge. Almost a third to a half of the project costs operational expenses could well be in network charges to service providers. An over-the-air (OTA) technology solution aimed at reducing operational expenses could deliver efficiencies for managing IoT services at scale.
Businesses, governments, or non-profits, all organizations will have to aim to maximize their potential returns from IoT by betting on specialized expertise that can deliver not just on IoT as a service but also deliver on the financial expectations.
This is a sponsored article from HARMAN, a global leader in connected car technology, lifestyle audio innovations, professional solutions, engineering services and analytics. Nader Nanjiani is marketing director for internet of things.
Sign Up for the Newsletter
The latest IoT news, insights & real-life use cases...delivered to your inbox
You May Also Like
---