Legislation introduced in U.S. to create IoT cybersecurity benchmarks
Legislation introduced in U.S. to create IoT cybersecurity benchmarks
New legislation put forth by Democrats in Congress aims to protect against the "Internet of Threats"; plus, Tech Data IoT lead advises looking to vendors for PoC funding; and more news.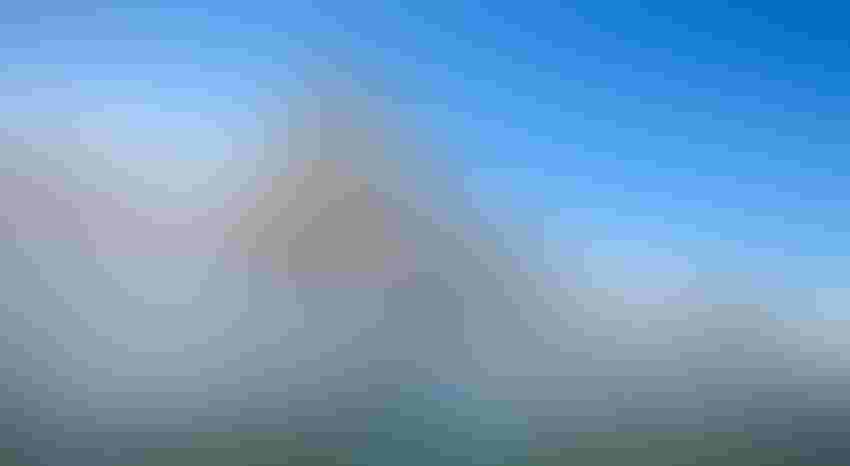 Low angled view of the U.S. Capitol East Facade Front in Washington, DC.
Thinkstock
New legislation aims to protect against the "Internet of Threats"
Democrats introduced legislation in the U.S. on Friday that would create a voluntary cybersecurity certification program for IoT devices. If passed, the Cyber Shield Act will establish an advisory committee of cybersecurity experts from academia, industry, consumer advocates and the public to create cybersecurity benchmarks for IoT devices. IoT manufacturers can voluntarily certify that their product meets those cybersecurity and data security benchmarks and display this certification to the public, according to a press release announcing the news. "The IoT will also stand for the Internet of Threats unless we put in place appropriate cybersecurity safeguards," Sen. Edward Markey (D-Mass.) said. "By creating a cybersecurity certification program, the Cyber Shield Act will help ensure consumers can reliably identify more secure products and rewards manufacturers that adopt the best cybersecurity practices."
Start small, look for funding to avoid IoT failure
When it comes to planning and deploying IoT projects, businesses should start small, look for funding opportunities from vendors for proofs of concept (POCs), and start with projects with clear business drivers to improve areas like worker safety, access to real-time data or down time, said Tech Data's Michelle Curtis, who recently shared her advice with The IoT Institute on how to increase success with IoT projects. Curtis is the global IoT strategy lead for the Americas for Tech Data, a leading distributor of IoT solutions, and works with partners and resellers to better understand the key elements involved in successful deployments. For instance, vendors looking to get their solutions in front of the market often have funding available for POCs in exchange for, say, an agreement to serve as a customer reference on the product. Tech Data can help make those connections, she said. "It's still an emerging market, and vendors are coming out with more and more solutions, and they want to get their solutions out there," she said. "We can help make those connections."
GeoSpace and Aeris partner, ease FMCSA compliance
GeoSpace Labs, which provides federally certified safety tracking technology to commercial motor carriers, will use the Aeris IoT services platform to offer a fully integrated telematics solution to commercial carriers of all sizes. The partnership helps address an important requirement, as commercial drivers in the U.S. will need to be compliant with a Federal Motor Carrier Safety Administration (FMCSA) rule by Dec. 18. The electronic logging device (ELD) rule – congressionally mandated – is intended to help create a safer work environment for drivers and make it easier and faster to accurately track, manage and share records-of-duty-status (RODS) data. An ELD synchronizes with a vehicle engine to automatically record driving time for easier, more accurate hours-of-service (HOS) recording.
Digital transformation not ingrained in business processes, yet
While companies see the industrial Internet of Things (IIoT) as "transformational," the majority of the 250 IT and operations professionals recently surveyed by GE indicated that they are not taking the actions required to benefit from those opportunities. Eighty percent believe that IIoT will or could be transformational to their companies and industries, but only 8% of those executives said digital transformation is ingrained in their businesses. IT and operations decision-makers overwhelmingly cited connectivity and industrial applications as the primary technologies required for digital transformation, ranking an IIoT-ready platform, industrial applications and big data analytics as the most important technologies to invest in, according to a press release announcing the news. As a result of the research, GE created the GE Digital Industrial Evolution Index to track the real progress of digital transformation – from outlook on the IIoT to readiness to transform.
Avnet joins IoT M2M Council
Further advancing its IoT strategy, global electronics component distributor Avnet has joined the IoT M2M Council (IMC), the largest trade organization in the IoT/M2M sector, with over 20,000 OEMs, enterprise users and apps developers as members and an average of 300 new members joining weekly. "We look forward to helping set the direction for the IMC, to make it easier and faster to guide IoT applications from idea, through to design prototyping and production," Lou Lutostanski, Avnet's vice president of IoT, who will represent the company on the IMC Board of Governors, said in a press release. "The group's emphasis on providing hands-on help for buyers, as well as template RFPs and software widgets, is integral to moving IoT technology forward."
Sign Up for the Newsletter
The latest IoT news, insights & real-life use cases...delivered to your inbox
You May Also Like
---