Enterprise Software Giants Launch Open Data Initiative
Enterprise Software Giants Launch Open Data Initiative
News Briefs: SAP, Adobe and Microsoft made the announcement this week; plus, attacks on IoT devices increase to more than triple last year's rate, and more news.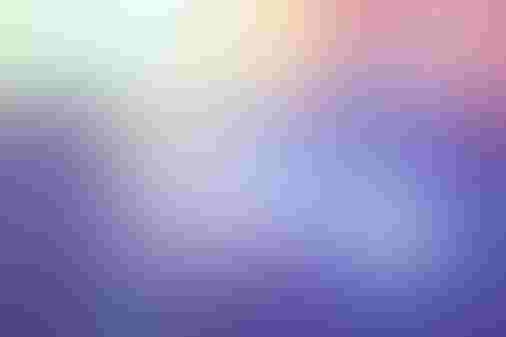 SAP, Adobe and Microsoft announced this week they're coming together to create the so-called Open Data Initiative, a vision for "the secure exchange of data across systems," according to SAP. "The insight that all three of us had based on the work we're doing with many customers led us to do this. How do we work to put them in control of their own customer data?," Satya Nadella said in an CNBC interview with SAP CEO Bill McDermott and Adobe CEO Shantanu Narayen. This initiative includes agreement on data taxonomy, according to the CNBC interview, on which McDermott said the three companies are "happy to share the reference architecture around the ODI."
IBM Rolls out Pre-Trained AI, IoT Software and Services
IBM announced new Watson software and services pre-trained for a variety of industries and professions, among them manufacturing, building management and supply chain, according to a press release. Specially crafted Watson toolsets, according to the press release, will "help industrial teams reduce product inspection resource requirements significantly using visual and acoustic inspection capabilities," combining IoT and AI technologies to identify energy waste, equipment failures and product quality issues. IBM IoT Buildings Insights is aimed at helping building managers use data to help reduce energy costs and understand occupancy dynamics in buildings.
ATIS, US Ignite Plan Smart City Data Sharing Framework
The Alliance for Telecommunications Industry Solutions and US Ignite have launched an initiative to bring city thought-leaders and industry together with the aim of creating a blueprint for the secure and interoperable exchange of data beyond city operational boundaries, according to a press release. The initiative is inviting cities of all sizes and their private-sector counterparts to create a blueprint to accommodate the easy and secure sharing of data. The participating cities will lay a foundation for the development of a data-exchange specification, including a data-sharing framework, data formats and protocols, security and privacy requirements and common APIs, according to a press release.
Electric Imp Integrates Platform with Google Cloud
Electric Imp's IoT Connectivity Platform is now integrated with the Google Cloud Platform. The Electric Imp Platform supports a wide array of connectivity scenarios, from simple stationary applications to challenging mobile deployments, press release. Many Electric Imp customers already use Google's Firebase in their IoT deployments, according to a press release. "Securely and reliably connecting a large and growing number of devices is key to the success of any IoT deployment," Antony Passemard, head of product management for cloud IoT, Google Cloud, said in a press release. "The Electric Imp Platform can provide this critical connectivity with our Google Cloud Platform."
The Army is Eying Predictive Maintenance
The Army recently awarded industrial AI software vendor Uptake a $1 million contract to integrate predictive maintenance software into Bradley Fighting Vehicles, according to coverage in National Defense Magazine. The Army plans to use it to anticipate component failures and reduce the amount of unplanned maintenance, according to the coverage.
IoT-Enabled Wearable Maker Guardhat Closes $20 Million Series A Round
Detroit-based IoT industrial safety technology developer Guardhat, which specializes in developing wearables, infrastructure and software platforms to provide a safer and more productive work environment, announced it has closed a $20 million Series A funding round, according to a press release. Led by RTP Ventures and joined by 3M Ventures, Caterpillar Venture Capital, Revolution's Rise of the Rest Seed Fund, SVB and DVP, the $20 million in funding will "enable Guardhat to focus on expediting company growth and tech development, while expanding its international reach." Founded in 2014, Guardhat holds eight patents on Connected Worker, Real Time Location Systems and Wearable Solutions and has raised a total of $24 million in funding to date
Attacks on IoT Devices Already More Than Triple Last Year's Rate
Kaspersky Lab released a new IoT report which found that during the first half of 2018, IoT devices were attacked with more than 120,000 modifications of malware, according to a press release. That is more than triple the amount of IoT malware seen throughout 2017. Kaspersky Lab experts regularly review the data collected from various sources including their own honeypots. The most popular method of IoT malware propagation is still the brute force of passwords, or repetitive attempts at various password combinations, a tactic used in 93 percent of detected attacks, according to the report.
Stick to Those IoT projects, Literally
Researchers at Purdue University and the University of Virginia, with support from the National Science Foundation and the Air Force Research Laboratory, have developed sticker-like thin film sensors that they say have the potential to turn many ordinary items into an IoT device by simply affixing the sticker, according to coverage in Gearbrain.
Sign Up for the Newsletter
The latest IoT news, insights & real-life use cases...delivered to your inbox
You May Also Like
---