Weed-Spraying Robot Curbs Environmental Impacts
Weed-Spraying Robot Curbs Environmental Impacts
The autonomous robot is designed to curb chemical use and cut emissions in the agriculture industry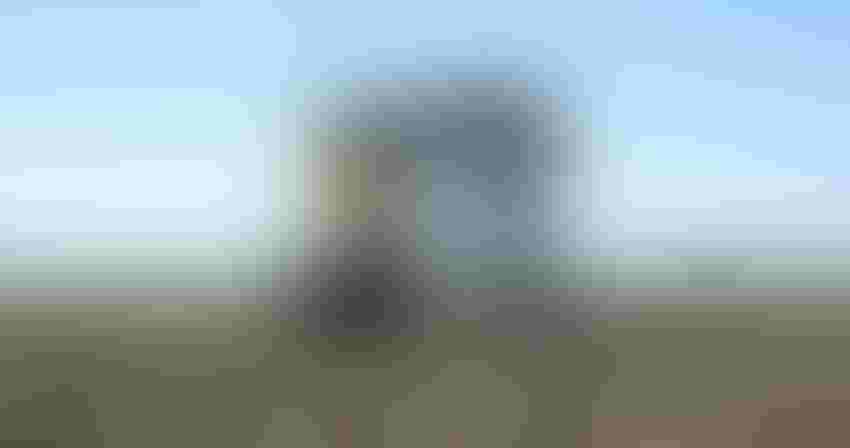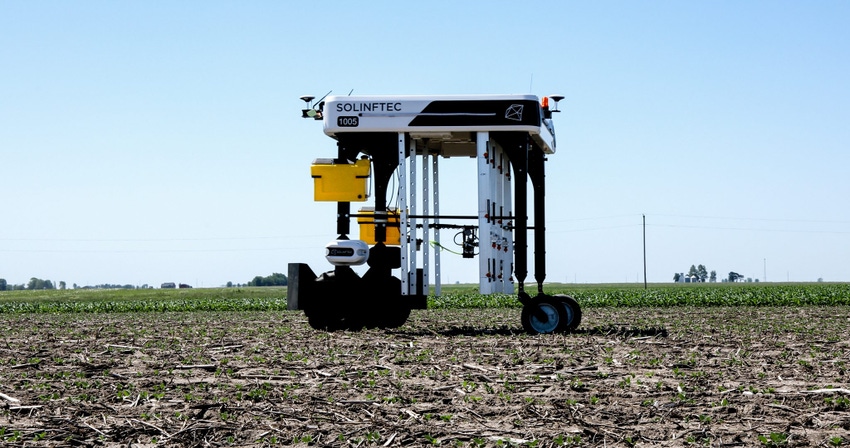 Credit: Solinftec
AgTech company Solinftec has unveiled its new agricultural robot assistant, the Solix weed-spraying robot. 
The sprayer robot joins Solinftec's pipeline of AgTech robots. The company's Solix Scouting robot scans crops and gathers data on weather, soil and plant health to provide farmers with a more holistic understanding of possible yields, allowing them to plan more accordingly. Similarly, the sprayer robot gathers data on weed and insect population and identification, as well as any nutrient deficiencies in crop samples. Reports and a spot-spray map are then sent back to the team for analysis.
Both the sprayer and scouting robot are entirely solar-powered and fit into Solinftec's wider push to limit the environmental impacts of the agricultural industry.
 According to Solinftec, its sprayer robot can cover up to 96 acres each day, though this is somewhat dependent on the terrain and field shape. 
"Weed detection is a leading issue in fields across North America," said Leonardo Carvalho, Solinftec's director of operations. "The Solix Sprayer is designed to not only monitor and scan fields like the original scouting version but detect and manage weeds with technology which allows the device to spot-spray into the plant instead of from above, eliminating drift and social compaction caused by larger machines and help lower environmental impact."
Solinftec has said it aims to reduce the prevalence of chemical sprays in the agricultural industry, allowing farmers to pre-empt potential problems and intervene earlier on, helping reduce environmental impacts in the long run. 
As nations face rapidly expanding population sizes, streamlining the agricultural industry to ensure high productivity levels without jeopardizing the surrounding environment has become a growing necessity. Robotics and sensor technologies are proving useful solutions to help industry members monitor factors of concern such as water and pesticide use while enhancing efficiencies to ensure consistent yields.
The new sprayer robot was developed in collaboration with McKinney Corp. and is set to reach commercialization in 2023. The partnership is also hoped to expand the startup's reach to North American markets, and aid scalability of the robotic assistants and the accompanying software. 
Pilots for the Solix models are currently running in North America in partnership with the ag cooperative GROWMARK, Purdue University in the U.S., and the Stone Farms and University of Saskatchewan in Saskatoon, Canada.
Sign Up for the Newsletter
The latest IoT news, insights & real-life use cases...delivered to your inbox
You May Also Like
---