Video Shows Self-Driving Delivery Robot Invading Crime Scene
Video Shows Self-Driving Delivery Robot Invading Crime Scene
The video was shot in Los Angeles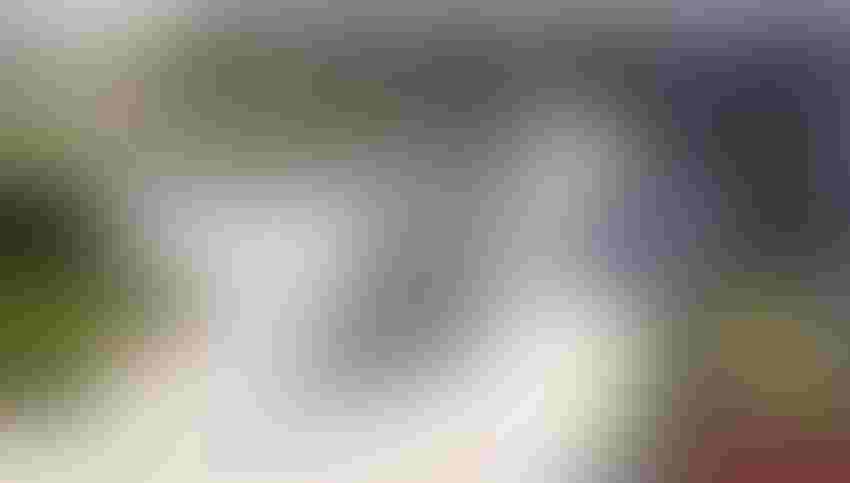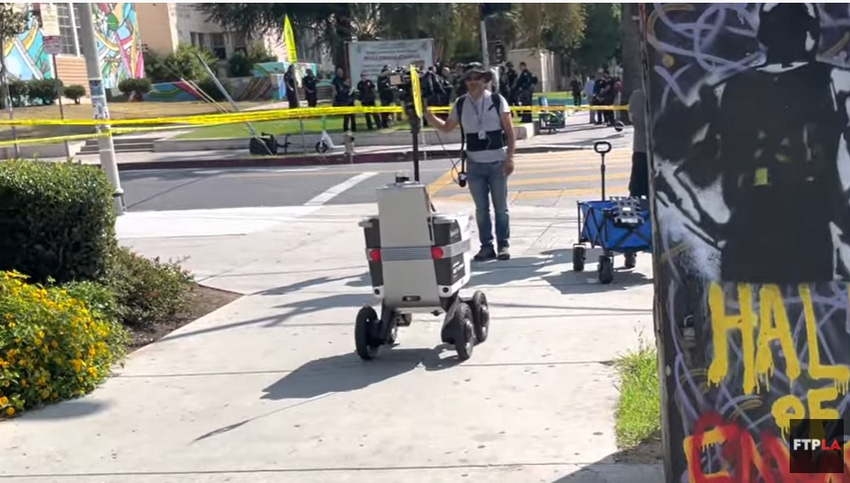 A video of an autonomous delivery robot happily rolling through a crime scene has gone viral, reigniting the debate over whether the tech is being introduced too early.
The video was shot in Los Angeles by user FilmThePoliceLA, who normally documents the activities of police officers. The near-two-minute clip of the maverick bot quickly accumulated more than 670,000 views.
Captured in the vicinity of Hollywood High School, where there had been a suspected school shooting, the video shows a delivery robot from Serve Robotics approaching a street corner which had been taped off to signify a crime scene.
The bot waited, apparently deliberating its next move, before a bystander lifted the tape and it proceeded across the road and towards a cluster of police officers.
Serve Robotics is a California-based startup that specializes in Level 4 autonomous delivery sidewalk robots. In May Uber Eats announced it was teaming with the company for a pilot service in West Hollywood. Although the bots drive themselves, they are monitored remotely by humans, who can intervene at intersections or if lengthy obstructions are encountered.
After the video attracted such vast attention, Serve was quick to explain its version of events, claiming a human operator was responsible. It posted on Twitter: "This week a Serve robot failed to reroute around a police barrier because of human error. While robots are capable of operating autonomously in most circumstances, they're assigned to human supervisors to ensure their safe operation, for instance when navigating a blockage. We respect the important work of law enforcement and are taking steps to ensure our operating procedures are followed in the future." 
It also pointed followers to an online article where its CEO Ali Kashani had more to say, claiming: "The robot wouldn't have ever crossed [on its own]. Just there's a lot of systems to ensure it would never cross until a human gives that go ahead."
The company is now working on new protocols to try to prevent something similar happening in future. Options include rerouting of robots to avoid crime scenes completely, increased communication between law enforcement and robots, and developing software that recognizes police officers and alerts the bots' human operators.
Reaction to the video was predictably unforgiving, with many Twitter users pointing out there was no way of knowing what potentially dangerous device the bot could be carrying, how it demonstrated humans' alarming complacency regarding "cute" robots, and most damningly of all, how automated vehicles could not cope with unexpected obstacles.
But Kashani took a different view, saying the video actually demonstrated the opposite – that humans make mistakes and there should be more reliance on artificial intelligence.
Sign Up for the Newsletter
The latest IoT news, insights & real-life use cases...delivered to your inbox
You May Also Like
---