Unmanned Delivery Robots Tested in Estonia
Unmanned Delivery Robots Tested in Estonia
The trial is part of a two-month pilot project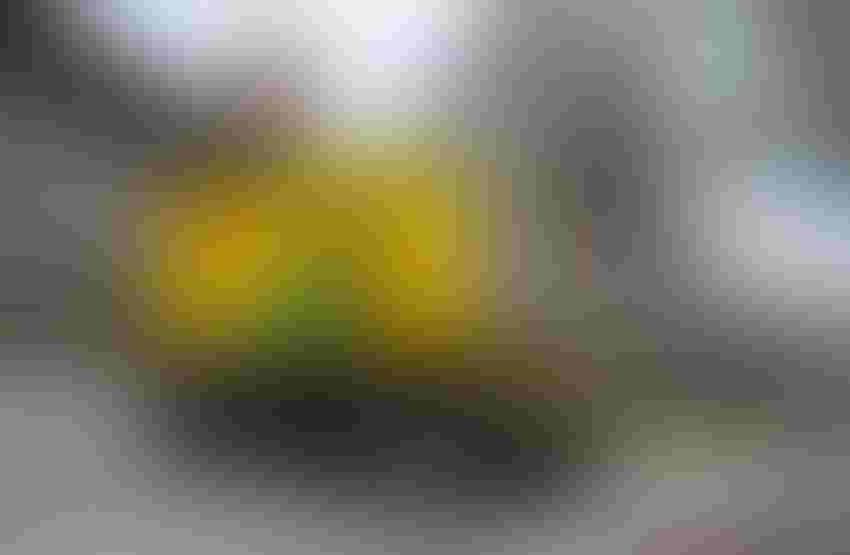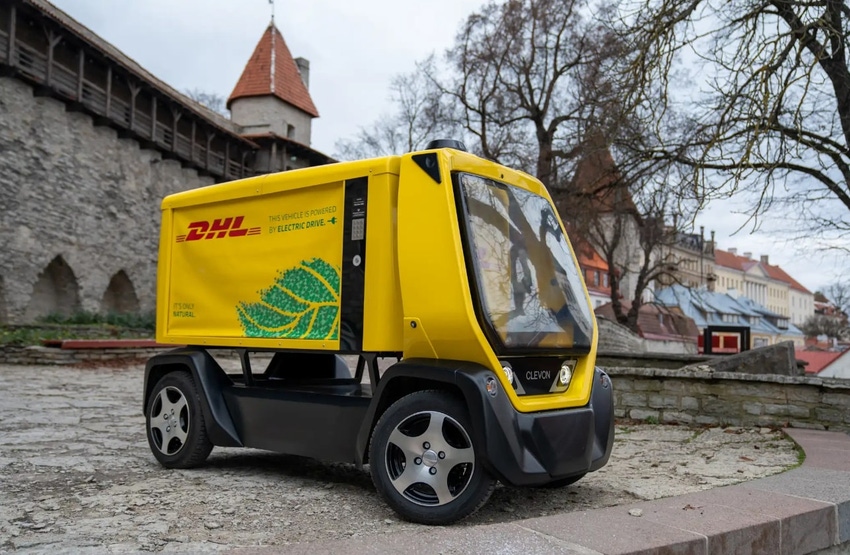 One of Europe's most picturesque Old Towns will soon play host to unmanned electric delivery robots.
The Old Town of Tallinn, the capital of Estonia, is a UNESCO World Heritage Site that offers a bewitching mix of winding cobblestone streets and medieval churches.
And now that picture postcard beauty is set to be complemented by the sight of robotic vehicles conducting deliveries as part of a two-month pilot project.
The initiative has been launched to coincide with Tallinn's tenure as European Green Capital 2023, with the city aiming to mark this status by developing carbon-neutral mobility in urban spaces.
The vehicle set to be trialed will be provided by Clevon, an Estonian company based in the town of Viljandi. The CLEVON 1 will be run in partnership with DHL.
At 98 inches long, the CLEVON 1 is about half the size of a traditional van, and at 61 inches high, is smaller than the average human. It offers a modular design that allows the delivery of a wide variety of goods, ranging from groceries to bigger appliances.
It features a camera and radar stack that provides a 360-degree field of view of the vehicle's surroundings and can detect objects to avoid collisions in traffic. Safety in the Tallinn pilot will be ensured by constant monitoring from a remotely sited teleoperator. 
Clevon uses a redundant 4G connection to create a high-resolution, low-latency stream that gives operators a clear live view and understanding of the vehicle's surroundings. And monitors do not have to be in the vicinity of Tallinn, as tests suggest they can oversee progress from up to 1,550 miles away.
The CLEVON 1 has been tested comprehensively at the company's test track and on public roads for the past three years and is claimed to be capable of 31 mph, although Estonian Transport Administration regulations will restrict it to 15 mph.
It can accommodate deliveries up to 225 pounds and the driving range is said to be 50 miles or five hours, with the vehicle able to function in all weathers – handy given Tallinn's changeable climate.
"Tallinn's Old Town is an active business location and an attractive tourist destination," said Tallin deputy Mmor Tanel Kiik. "It is also a place where people live. It, therefore, makes sense to use innovative mobility solutions to serve its institutions, businesses and residents. 
"The robotic courier is an all-electric, noise- and emission-free means of transport, making it a safer and more environmentally friendly way of delivering goods in the narrow streets of the Old Town compared to conventional motor vehicles."
It's hoped the pilot will establish the potential benefits of driverless transport in the Old Town, but initially, only one vehicle will run at any one time and it will be outside of the normal service hours, as there is currently insufficient data to operate in heavy traffic.
Sign Up for the Newsletter
The latest IoT news, insights & real-life use cases...delivered to your inbox
You May Also Like
---