Tennis-Playing Robot Could to Help With Athlete Training
Tennis-Playing Robot Could to Help With Athlete Training
Modeled on wheelchair tennis, the robot can move rapidly and safely around the court, and could soon strategize a game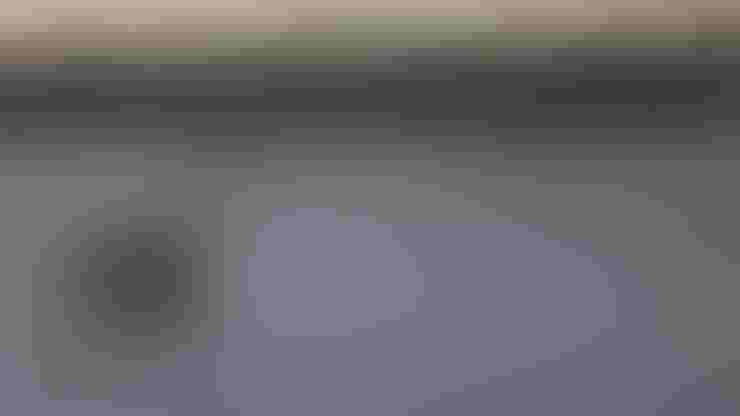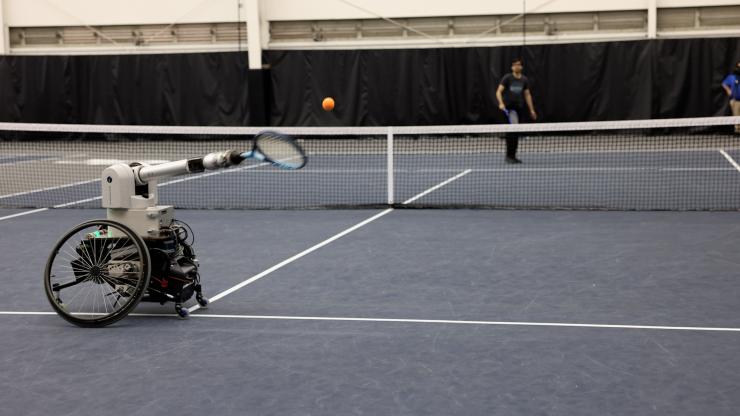 Georgia Tech University researchers have unveiled a tennis-playing robot that could be a game changer in the future of robotic sport training.
The wheeled robot is designed to move around the court to provide players with a more interactive training partner than a stationary ball feeder, taking inspiration from wheelchair tennis.
Dubbed ESTHER, in homage to wheelchair tennis player Esther Vergeer, the robot also has a tennis racket connected to a single arm that moves multi-directionally to return the ball to its opponent.
"Right now, you use ball machines to hit balls of various spin speeds and locations that can emulate what a match might look like," said Matthew Gombolay, lead researcher. "But that's very different than accounting for an opponent moving across the courts who is going to be hitting from different positions and with different capabilities in shot selection.
"We bought a wheelchair that's designed for wheelchair tennis because I thought bi-pedal locomotion was a little beyond us at this point," Gombolay said. "If we had an Atlas robot stomping around on the court, we would damage the court."
ESTHER is fully autonomous, and uses video feeds from several cameras located around the tennis court, as well as its in-built computer vision, to recognize an incoming ball, predict its trajectory and return it.
"When we use cameras from different angles, we can triangulate where the ball is in space," said Nathaniel Belles, a member of Gombolay's team. "Once we have enough samples, over time, we can use that position of the ball and see what the trajectory of the ball is, where the arc is going, and where it's going to end up."
Gombolay's team reached what they said was a breakthrough late last year when ESTHER was successfully programmed to locate and return an incoming tennis ball.
"It took us about two years to get to that point because nobody's done this before," Gombolay said. "We built this from the ground up."
The team said it is now working to get ESTHER ready for back-and-forth rallies. Once this is done, the next phase is teaching the robot how to strategize its play.
"We're working on important modifications like control methods to control where a robot will go," Gombolay said. "We're using reinforcement learning methods so that the robot can learn by itself to get better at where it should go and how it should hit the ball. It should start getting more aggressive and thinking about how it wants to hit the ball and where it wants to hit the ball to win the game.
The team also said its design has potential applications beyond tennis, and is a good foundation for any robotic system application that requires accurate perception, spatial awareness and strategizing capabilities, such as manufacturing or construction.
Sign Up for the Newsletter
The latest IoT news, insights & real-life use cases...delivered to your inbox
You May Also Like
---