Space Exploration Informs Deep Sea Robot
Space Exploration Informs Deep Sea Robot
Aquanaut was designed to enable cost-savings in the maritime and energy industries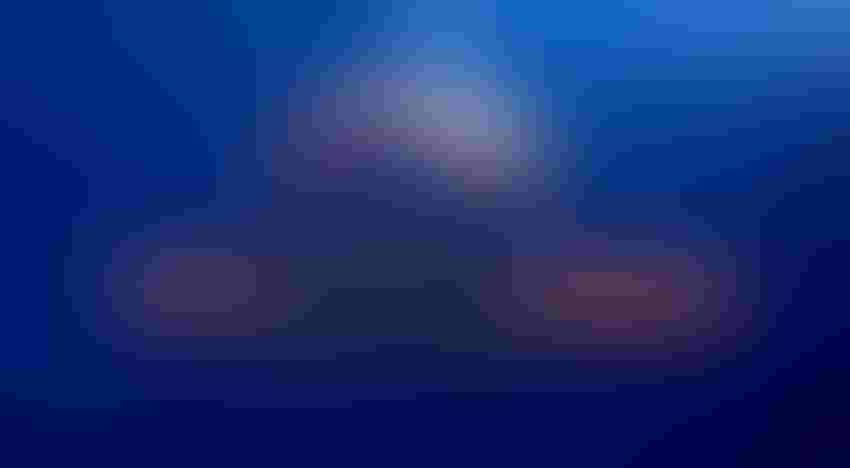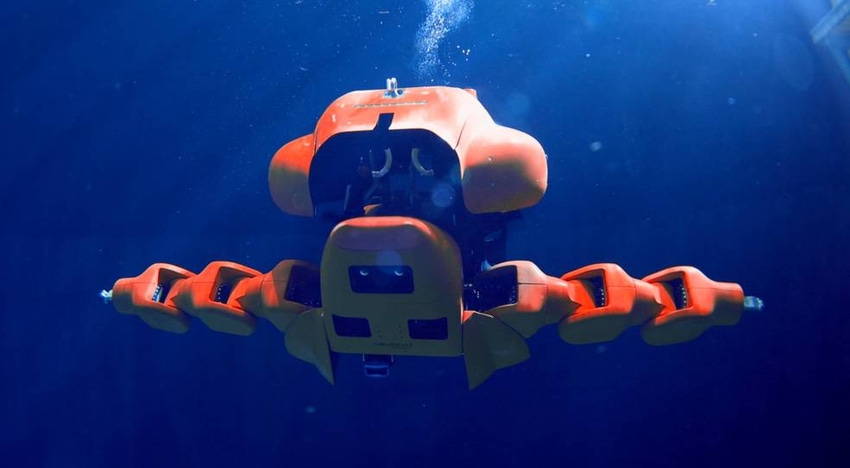 A team of ex-NASA roboticists used learnings from space exploration robots to create machines capable of withstanding an equally difficult-to-access and underexplored environment; the deep ocean. 
Nauticus Robotics, a Houston-based developer of cloud-based subsea robots, have applied some of the same learnings gleaned from work on NASA's space exploration robot Robonaut 2 to create an autonomous, deep sea robot.
"What NASA taught us is to put together robust software autonomy with a capable hardware morphology and deploy it in a remote setting," said Nic Radford, founder and CEO of Nauticus. Radford worked as a deputy project manager and chief engineer for the humanoid robot Robonaut 2 during his 14 years at NASA, though he has since turned his capabilities to ocean exploration.
Robonaut 2 was a perfect demonstration of how robots could be designed and deployed in previously inaccessible environments while remaining as autonomous as possible to ease operator control down on Earth. The robot's design featured tendon-powered hands, elastic joints, and miniaturized load cells, as well as vision systems, force sensors, and infrared sensors to gather information. Finally, it was also kitted out with image-recognition software, control algorithms, and ultra-high-speed joint controllers to process and action data. All this allowed it to gain a level of interaction with and understanding of its environment that enabled a high level of autonomy.
"Even if you're putting it on the space station and controlling it from the ground, there's not a high-speed data network. Talking to the space station to control the robot is more akin to using dial-up," said Radford. 
Designing a robot for the deep ocean relies on some of the same principles in creating one that can withstand harsh conditions and can understand its environment enough to make up for communication difficulties with a remote team. Indeed, given the distance between operator and robot, Aquanaut had to be able to perceive and interact with its surroundings as autonomously as possible and with the least amount of operator input.
Nauticus' Aquanaut is entirely electric and the size of a small car, and the suite of cameras and sensors are placed in the "nose" of the robot, giving it a heightened sense of its surroundings that allows it to work with minimal supervision. Its arms can be customized to feature different tools, depending on the task at hand. 
The robot has a number of potential applications such as service and maintenance on offshore oil wells and wind turbines, as well as aquaculture– an industry slated to grow as solutions to feed growing global populations become increasingly necessary. 
"Space is amazing because it feels existential – it's way out there, and people want to explore it," Radford adds. "But it turns out there are also many real challenges right here beneath the ocean, and we could stand to do more innovating in the 'blue economy.'"
Sign Up for the Newsletter
The latest IoT news, insights & real-life use cases...delivered to your inbox
You May Also Like
---