Samsung-Backed Robot Dog Navigates Soft Terrains
Samsung-Backed Robot Dog Navigates Soft Terrains
The quadruped dog uses AI reinforcement learning to autonomously navigate soft terrains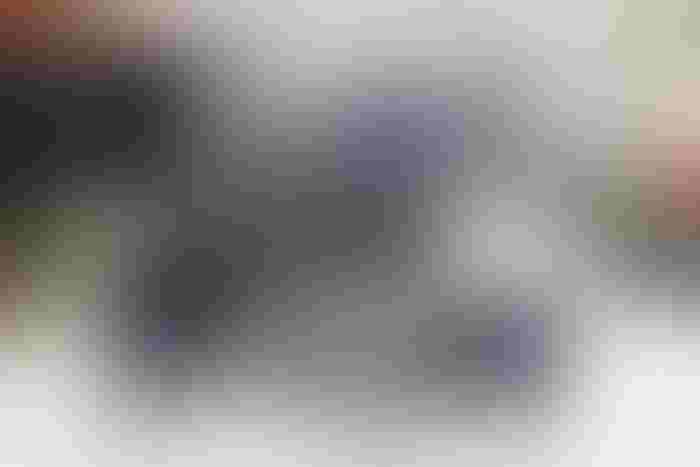 Korea Advanced Institute of Science and Technology
A research team from the Korea Advanced Institute of Science and Technology (KAIST) has created a multi-terrain robot that can tackle hard and soft surfaces, including sand.
The development of the robot, dubbed RaiBo, was backed by Samsung. 
The quadruped robot was designed with an advanced neural network to allow it to autonomously navigate terrains. The self-stabilizing design allows the robot dog to run at speeds of just under 10 feet per second. 
While quadruped robot design has seen continued interest in recent years, many designs remain confined to hard surfaces, particularly when moving at speed. To meet this challenge, the KAIST team used AI reinforcement learning to accelerate the time needed to train the robot to move on different surfaces. 
Using a variety of simulations, the team allowed RaiBo to build an understanding of different terrains and how to respond to them, with the resulting neural network capable of making on-the-spot decisions about how to move and maintain balance.
As well as running on sand, RaiBo showed efficacy running on grass and a running track with no prior programming or algorithm alteration.
"It has been shown that providing a learning-based controller with a close-contact experience with real deforming ground is essential for application to deforming terrain," said team member Suyoung Choi. "The proposed controller can be used without prior information on the terrain, so it can be applied to various robot walking studies."
According to the team, the system can also be applied to other robots and used to further future research into AI walking systems.
Sign Up for the Newsletter
The latest IoT news, insights & real-life use cases...delivered to your inbox
You May Also Like
---