Robot Window-Washer Headed for New York High Rises
Robot Window-Washer Headed for New York High Rises
First commercial deployment accompanies significant equity raise for Israeli startup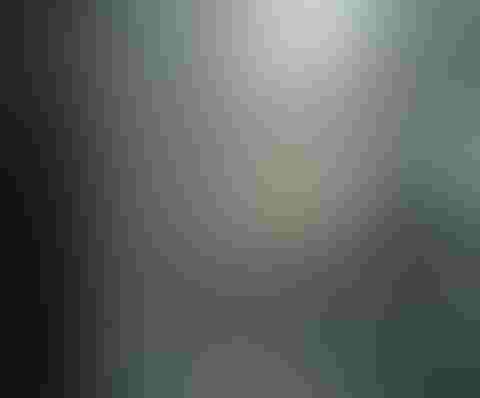 Skyline Robotics Ltd. is set to deploy its high-rise window-cleaning robot in a commercial capacity for the first time, putting its smart squeegee to work in New York City.
The news comes as the startup recently completed a successful round of fundraising, taking in $6.5 million from Karcher New Venture GmbH, Gefen Capital and other investors. The funding brings Skyline's total equity raised to $9 million. Skyline will use the money for a variety of business operations, including expanding its New York City team and continued product development. 
"Ozmo has arrived to play a vital role in the future of window cleaning," Skyline Chairman and CEO Michael Brown said. "This successful funding round and first Ozmo deployment shows that the demand for our product and services are not just tangible and felt by investors, but that there's a major business opportunity ahead of Skyline. The conviction of our team is being matched by the investment community."
The deployment of Ozmo represents the first commercial use of the robot, which uses AI, machine learning and computer vision to clean windows. Last year, Skyline partnered with Platinum Inc., which provides building restoration and maintenance to more than 65% of the class-A buildings in New York.
Ozmo uses Lidar to scan building surfaces, "memorizing every curve and edge," and puts force sensors to work to give it a "sense of touch" that allows it to apply just the right amount of force to the windows it cleans, the company said. Cleaning is performed by a robotic arm from German industrial robot manufacturer KUKA, and the system recalculates its cleaning path hundreds of times per second for optimal results, the company said.
"We have taken this next-generation technology using KUKA's arm, including computer vision, AI and machine learning, and we're automating a task that's been performed for 100 years but is heavily under-technologized, and it has not been revolutionized," Skyline President and COO Ross Blum said.
While Ozmo promises to alleviate much of the dangers of window washing, it will not completely replace washers, as the machine requires a human operator to control it from a distance. Skyline provides a program that will train certified Ozmo operators.
"Skyline's ability to transform an industry with robots while still creating jobs is a model that other robotics companies should replicate," said Patrick Nennewitz, head of corporate venturing at Karcher. "With buildings getting taller and the workforce shrinking, Skyline's arrival is as timely as it is necessary."
Sign Up for the Newsletter
The latest IoT news, insights & real-life use cases...delivered to your inbox
You May Also Like
---