Robot shuttle dodges Paris bankers in training for U.S. push
Robot shuttle dodges Paris bankers in training for U.S. push
Navya Technologies SAS, a French maker of driverless shuttles, is training its robot-driven machines to navigate around bankers and corporate directors at Paris' buzzing business district, ahead of a push to sell 150 vehicles in the U.S. by the end of 2018.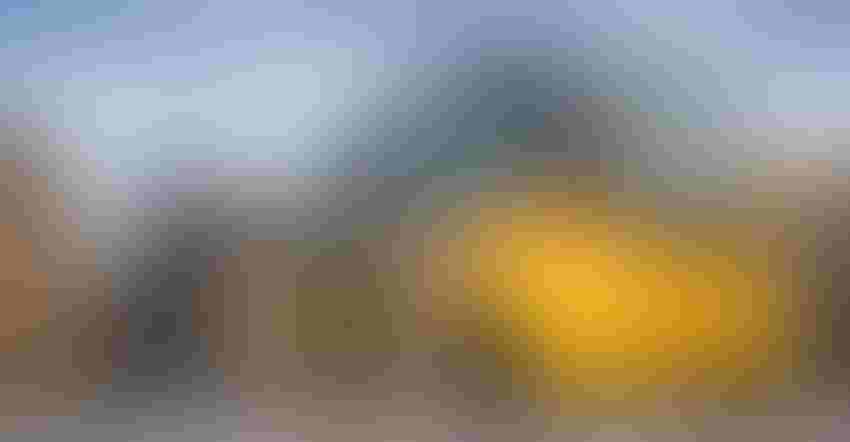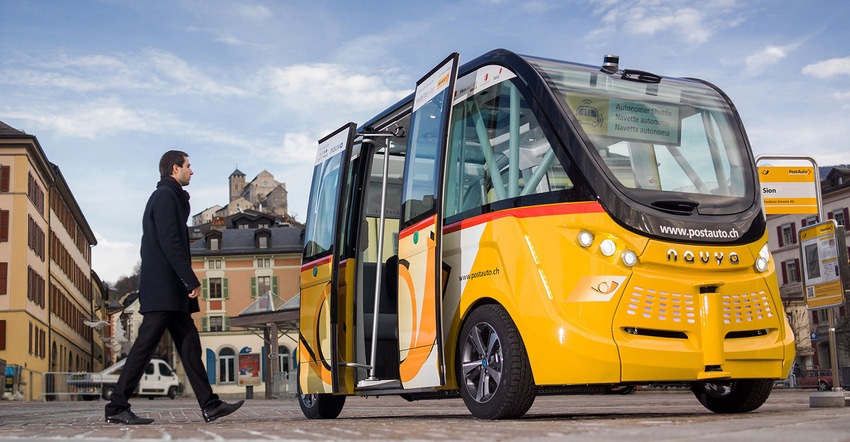 Backed by a French robotics and video-games entrepreneur and car-parts manufacturer Valeo SA, Navya is taking part in a $1 million investment into a plant in Saline, Michigan to assemble battery-powered vehicles for the U.S. market. Its current factory in Lyon, France, has pushed out some 50 shuttles so far to demos in places like London's Heathrow airport and Parisian business neighborhood La Defense, where the likes of Societe Generale SA, insurers Axa SA and Allianz SE have offices.
"The entire world is positioning itself on this market — car-part makers, cities, government, but nobody has a clear vision of what autonomous driving will look like," Chief Executive Officer Christophe Sapet said in an interview. "Of course we'll go head to head with Uber, Mercedes and the others, but we'll be faster."
The startup joins a host of companies exploring automated driving, from Google to HERE and traditional carmakers. While many vehicles today already offer features like driving assistance on highways or during parking, full autonomy is a long-term target for some.
Easymile, which is backed by train-maker Alstom SA, and U.S.-based Local Motors Inc. also make driverless shuttles. Navya CEO Sapet says his company intends to elbow its way out by producing both the shuttles and their software, and proving that the vehicles are safe to use in cities before contenders.
'Real Life'
Navya forecasts it will sell some 450 units by the end of next year, a third of them in the U.S., where it has already shipped a couple of vehicles to the University of Michigan for on-campus transport. Cities, universities and companies that want to move staff around are all potential customers, Sapet said. It sold two vehicles to SB Drive Co., a unit of Japan's SoftBank Group Corp.
"This year will be key for us," Sapet said. "If we can hit our sales target and expand internationally, we'll need to raise money as we think about making smaller cars and setting up shop in Asia."
Navya raised 30 million euros in funding in October from Valeo, as well as Keolis SA, a subsidiary of France's rail operator, and Qatar-owned Group 8 Holding. The startup's majority shareholder is Robolution Capital, the fund lead by Bruno Bonnell, an entrepreneur in robotics who also founded video-game developer Atari SA.
Navya's current Arma model, which fits as many as 15 passengers and has a peak speed of about 16 miles per hour, come across several hundreds of pedestrians each day near Paris. The on-board computer uses a mix of geolocalization signals, sensors, cameras and light-beam radars to scan and interpret the surroundings. Mapping data is key for operations.
The minibus rolls around at about 3 miles per hour in fact — not much faster than a walking human, though it does manage to attract passengers who are either trying to avoid the rain, carrying luggage, or just plain curious. The robot driver, monitored remotely by a team of engineers, learns new skills along the way.
"Automated driving is ready for real life: we've moved enough people around and dealt with enough surprises on the road," CEO Sapet said. "Our challenge is now to prove it's 100 percent safe."
Sign Up for the Newsletter
The latest IoT news, insights & real-life use cases...delivered to your inbox
You May Also Like
---