Revolutionary Robot Runs Ford's 3D Printers
Revolutionary Robot Runs Ford's 3D Printers
The mobile robot can operate 3D printers at the company's Redford, Michigan manufacturing center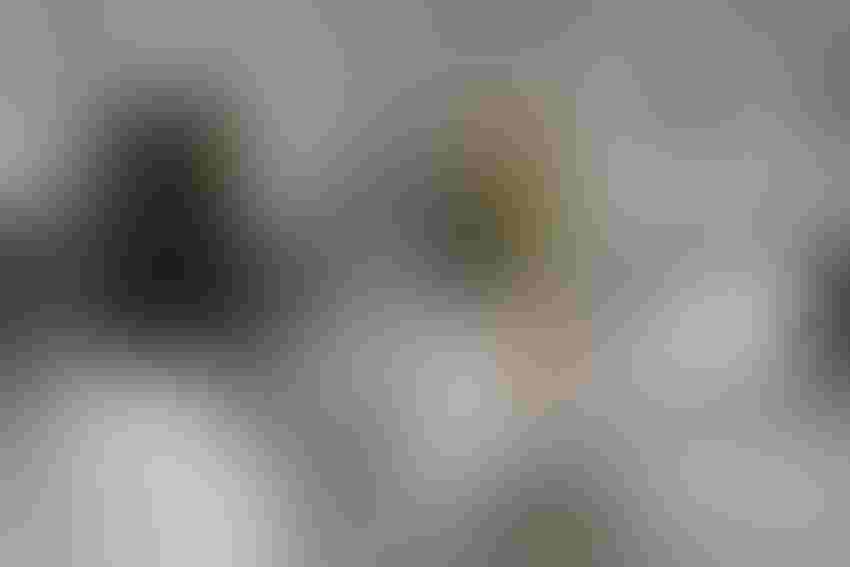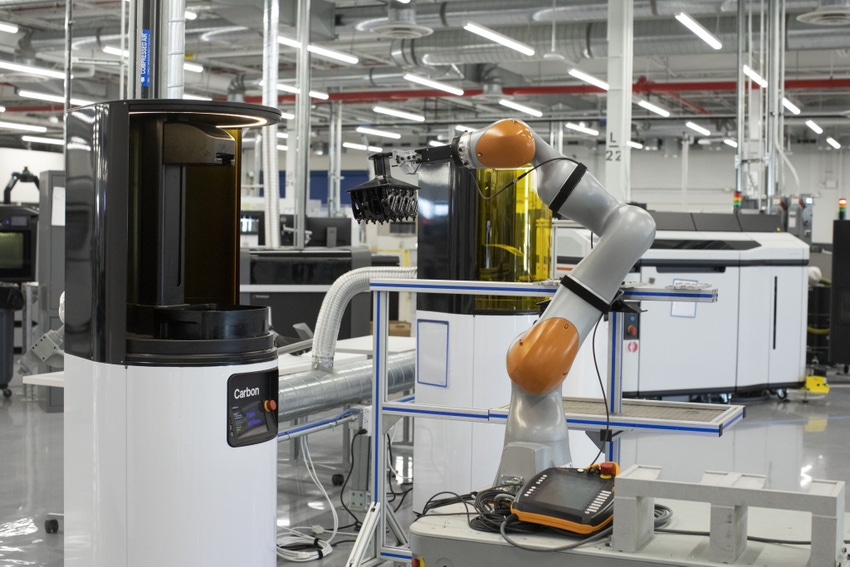 Ford is taking automation in manufacturing to the next level with a clever new robot called Javier.
The mobile robot, developed by German supplier KUKA, is capable of operating the 3D printers at the automotive giant's manufacturing center in Redford, Michigan without human intervention, a breakthrough for the industry. 
The patent-pending technology behind Javier could have a major bearing on other automated processes in Ford manufacturing facilities in the future.
According to Ford, there are multiple benefits to be gained from using Javier, specifically its precision, which reduces inefficiencies, and its ability to run continuously with no human interaction, meaning the 3D printers can operate through the night even when employees have gone home, increasing throughput and so reducing the cost of custom-printed components.
Essentially, Javier's role involves retrieving a printed car part when the printer indicates it is ready and then putting it aside to await collection from a human operator later. Ford has used the printer to make low-volume custom car parts such as the brake line bracket for the Mustang Shelby GT500 sports car equipped with the Performance Package.
But arguably of more interest, and certainly of more potential significance, is how Javier works, in particular its ability to "communicate" with the printer. Ford says Javier does not rely on a camera vision to 'see,' but instead uses an application interface developed by the automaker that allows different pieces of equipment from various suppliers to interact with each other, effectively "speak the same language," and send constant feedback to each other.
While Ford is understandably remaining tight-lipped at this stage regarding the specifics of this – the communication interface is one of a number of patents pending – the implications are clear: the tech can deliver a more 'connected' manufacturing process and all the advantages that could bring.
"This new process has the ability to change the way we use robotics in our manufacturing facilities," said Jason Ryska, director, global manufacturing technology development. "Not only does it enable Ford to scale its 3D printer operations, it extends into other aspects of our manufacturing processes. This technology will allow us to simplify equipment and be even more flexible on the assembly line."
While the process itself is autonomous, Ford does point out that human operators still have to upload 3D designs to the printer and maintain the machinery, as well as engineer new ways to use the tech.
Sign Up for the Newsletter
The latest IoT news, insights & real-life use cases...delivered to your inbox
You May Also Like
---