Researchers Develop Robotic Hand That Can Hold, Feel Objects
Researchers Develop Robotic Hand That Can Hold, Feel Objects 
The soft, 3D-printed hand is fitted with sensors to allow it to 'feel' objects and adjust its grip accordingly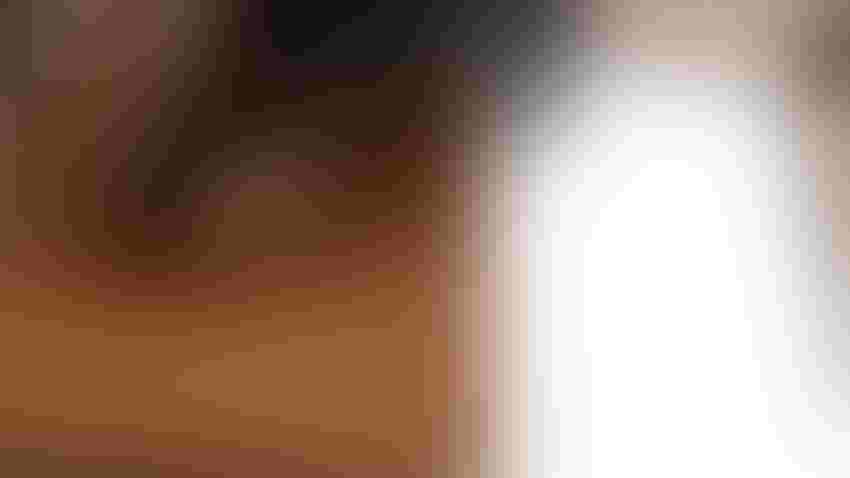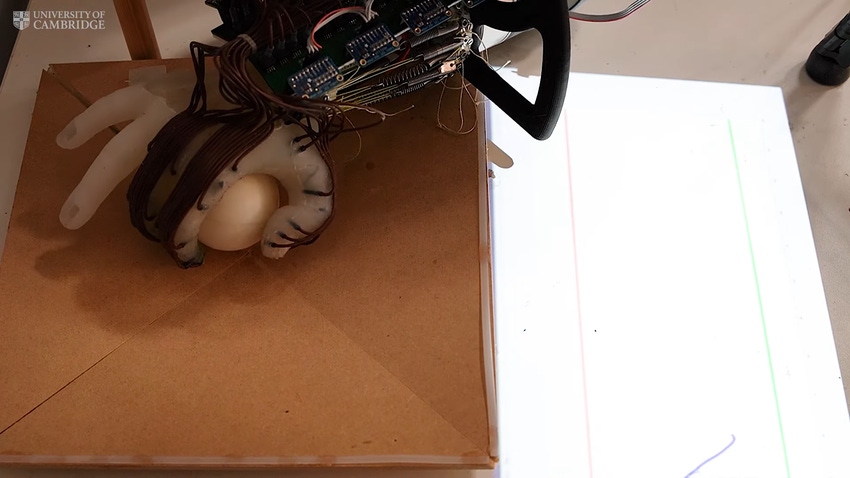 A new soft robotic hand can grasp and hold a range of objects using just its wrist movement and feeling in its "skin."
Designed by a team of researchers from the University of Cambridge, the 3D-printed robotic hand was trained to grasp different objects, determine if it was about to drop them and adjust its grip accordingly. 
A series of sensors placed on the hand allows it to feel the objects it holds.
The researchers say the design could be used to develop cost and energy-efficient robots, capable of holding and handling items in a more naturalistic way. 
To test the design, the team carried out more than 1,200 trials using the hand to pick up a variety of objects. 
Initially, the hand was trained using small plastic balls, before moving on to other objects including a peach, a computer mouse and a roll of bubble wrap once it mastered holding these items. In these tests, the hand was able to successfully grasp 11 of the 14 objects.
"The sensors, which are sort of like the robot's skin, measure the pressure being applied to the object," said Thomas George-Thuruthel, a study co-author. "We can't say exactly what information the robot is getting, but it can theoretically estimate where the object has been grasped and with how much force."
While the hand cannot yet move its fingers independently, the team said only wrist movement is needed to make it an effective tool.
"This kind of hand has a bit of springiness to it: it can pick things up by itself without any actuation of the fingers," said Kieran Gilday, first author of the study. "The tactile sensors give the robot a sense of how well the grip is going, so it knows when it's starting to slip. This helps it to predict when things will fail."
In the future, the team says the system could be expanded to include computer vision capabilities, as well as training it to better understand its environment and grasp a wider range of objects. 
Sign Up for the Newsletter
The latest IoT news, insights & real-life use cases...delivered to your inbox
You May Also Like
---