Researchers Create Robot That Can Perceive, Understand Itself
Researchers Create Robot That Can Perceive, Understand Itself
The robotic arm can navigate and respond to its surroundings completely autonomously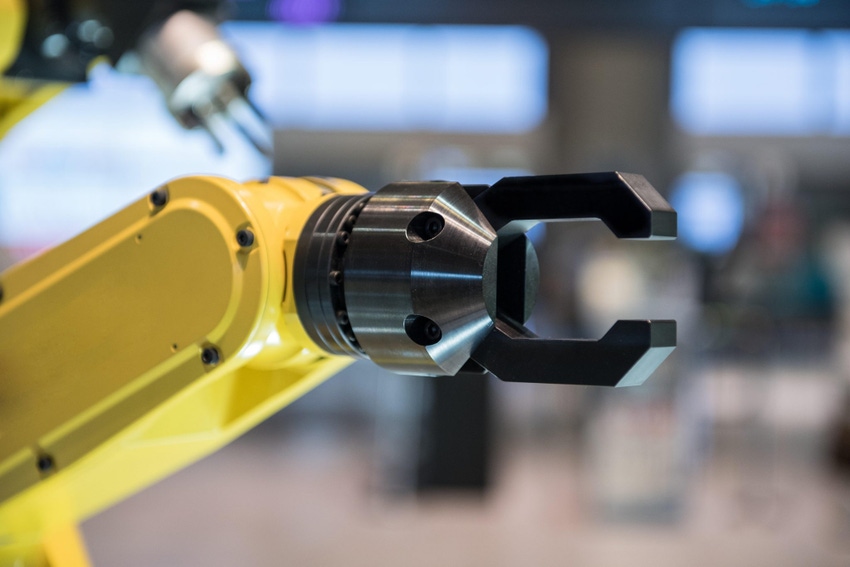 A team of researchers from Columbia University has created a robot seemingly straight out of a robophobic's nightmare – one that is designed to perceive and understand itself to more accurately plan its interactions with the world. 
In a new study, the researchers demonstrate how the robot mapped a model of its own body without any human intervention, using this model to then design its own movements and autonomously navigate obstacles, as well as identifying and compensating for damage it sustains. 
The thinking behind the design is that physical self-perception is an integral part of how we move through the world around us, providing a spatial awareness in our mind that prevents us from tripping or bumping into surrounding objects. Granting robots this same awareness can, the authors argue, make autonomous systems more self-reliant. 
In their experiments, the researchers placed a robotic arm in front of five video-streaming cameras, similar to placing someone in a hall of mirrors. Through observing its own motions, the robot took three hours to configure the relationship between motor commands, its responding actions and the impact on its surrounding environment.
"We were really curious to see how the robot imagined itself," said Hod Lipson, director of Columbia's Creative Machines Lab. "But you can't just peek into a neural network, it's a black box." 
However, after using this research method, the robot's self-image began to emerge, depicted through a graphic the bot generated to show where it predicted its arm to be when it moves. 
"It was a sort of a gently flickering cloud that appeared to engulf the robot's three-dimensional body," said Lipson. "As the robot moved, the flickering cloud gently followed it." 
According to the researchers, the robot's self-model was accurate to about 1% of its workspace.
The work comes as part of Lipson's long-term goal of giving robots self-awareness.
"Self-modeling is a primitive form of self-awareness," he said. "If a robot, animal or human has an accurate self-model, it can function better in the world, it can make better decisions, and it has an evolutionary advantage."
While the research is promising, further tests are needed to determine how the robotic arm responds to entirely new environments and situations. 
The study was published in the journal Science Robotics.
Sign Up for the Newsletter
The latest IoT news, insights & real-life use cases...delivered to your inbox
You May Also Like
---