Ottonomy's Autonomous Delivery Robots at Work in Cincinnati Airport
Ottonomy's Autonomous Delivery Robots at Work in Cincinnati Airport
Proprietary technology allows for navigation of busy passenger terminals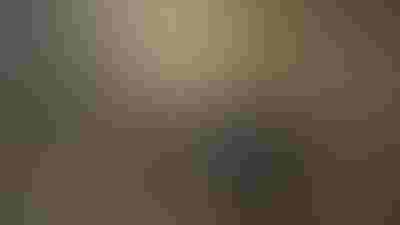 Ottobot Delivery Robot
Ottonomy
Since December, travelers at Cincinnati/Northern Kentucky International Airport (CVG) have been able to order drinks, snacks and other pre-flight sundries without having to leave their boarding gates, thanks to a team of fully autonomous delivery robots fielded by deep-tech startup Ottonomy Inc.
The "Ottobots" are able to navigate the bustle of the terminal using Ottonomy's proprietary Contextual Navigation tech. The four-wheeled robots are situationally aware and enjoy active perception by fusing multi-sensor data streams to understand their environment and take appropriate actions, Ottonomy said. Each robot is equipped with 2-D lasers, multiple cameras and sensors, according to the company.
A cloud-based monitoring console monitors, tracks and enables emergency control of the robots while providing the client with business-relevant analytics for insights into delivery operations. The console can be integrated with the client's point-of-service and enterprise-resource-planning systems as well.
The robots have been particularly useful during the pandemic, thanks to their ability to facilitate contactless transactions, CVG Chief Innovation Officer Brian Cobb said, adding that the airport was already experiencing labor shortfalls before COVID exacerbated the problem, and the Ottobots have helped close that service gap.
"We are aiding minimal staff with super capabilities," Ottonomy founder and CEO Ritukar Vijay said. "These robots enable [passengers] to actually engage in the activity of buying things from their gate without standing in queue or waiting for their orders," 
The robots are particularly suited for certain passengers, such as limited-mobility individuals, parents and guardians with children, and people who for whatever reason might be reluctant to leave their gates, Cobb said. 
"Ottonomy has operated flawlessly, and that's the critical aspect, that not only can it navigate, but it interacts in a safe, viable manner," Cobb said. "If it can do it at CVG, it can do it at any other airport or any other large venue."
Ottobots are set to begin service later this year at Rome's Fiumicino Airport and at San Antonio International in Texas. Further out, the company expects to deploy its robotics-as-a-service model in other retail and restaurant locations where contactless deliveries are desired.
Sign Up for the Newsletter
The latest IoT news, insights & real-life use cases...delivered to your inbox
You May Also Like
---