Mobile EV-Charging Robot Aims to Overcome Charging Anxiety
Mobile EV-Charging Robot Aims to Overcome Charging Anxiety
"Charging-as-a-Service" model to expand number of charging stations for electric vehicles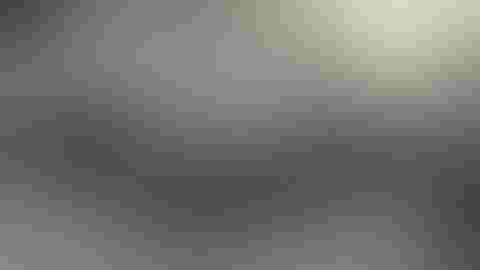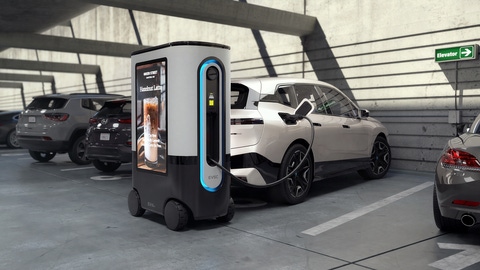 A Los Angeles company has developed a mobile charging robot that it says will bring an end to electric vehicle-driver "range anxiety" while freeing up parking spaces currently dedicated to EV chargers.
The robot, ZiGGY, will expand the availability of EV charging by allowing virtually any parking space to become a charging station, says the company, EV Safe Charge. The four-wheeled robots will allow property owners, from hoteliers to residential landlords to parking-facility operators, to provide EV charging without the costly electrical infrastructure used in traditional stations, EV Safe says.
"Strong EV sales and emissions-reduction goals are creating a more sustainable future, but EV-charging infrastructure isn't keeping up," EV Safe Charge founder and CEO Caradoc Ehrenhalt said. "ZiGGY is a flexible and simple solution for virtually any office, mall or apartment complex to help meet growing charging needs of its tenants and guests without expensive, time-consuming infrastructure and installation investment, if it's even possible. In many cases, especially in older buildings, adding EV chargers isn't an option until now."
The robot, which resembles a large wardrobe on casters, can be summoned to a parking space through a mobile app or in-vehicle infotainment system. Hailing ZiGGY ahead of a driver's arrival has the added benefit of reserving the spot, EV Safe Charge notes.
After charging, ZiGGY can be used by another driver or return to its base for recharging from grid, battery, solar energy or a combination of the three. If no infrastructure is available to recharge ZiGGY, the unit can be taken off site for recharging.
EV Safe Charge plans to lease ZiGGY under a "Charging as a Service" model, providing ongoing technical support and maintenance. Facility operators can either have drivers pay for the service through the app or provide it free as an amenity. The digital screens on ZiGGY's exterior can display customized information, as well as advertisements for an additional revenue stream. 
EV Safe expects to begin production of ZiGGY in 2023 and is currently taking reservations. Several sites have already signed up, including Holiday Inn Express in Redwood City, Calif.; Opera Plaza in San Francisco and The William Vale luxury hotel in Brooklyn's Williamsburg neighborhood.
"We created ZiGGY in response to growing demand for flexible EV charging solutions from our customers and to help support the global transition to a cleaner, greener, all-electric mobility future," Ehrenhalt added. "By helping drivers to overcome charging anxiety, one of the barriers to mass EV adoption, ZiGGY is enhancing the EV charging experience for everyone."
Sign Up for the Newsletter
The latest IoT news, insights & real-life use cases...delivered to your inbox
You May Also Like
---