Lunar Robots Tested on Active Volcano
Lunar Robots Tested on Active Volcano
The bots have been developed to collect, analyze and transport lunar samples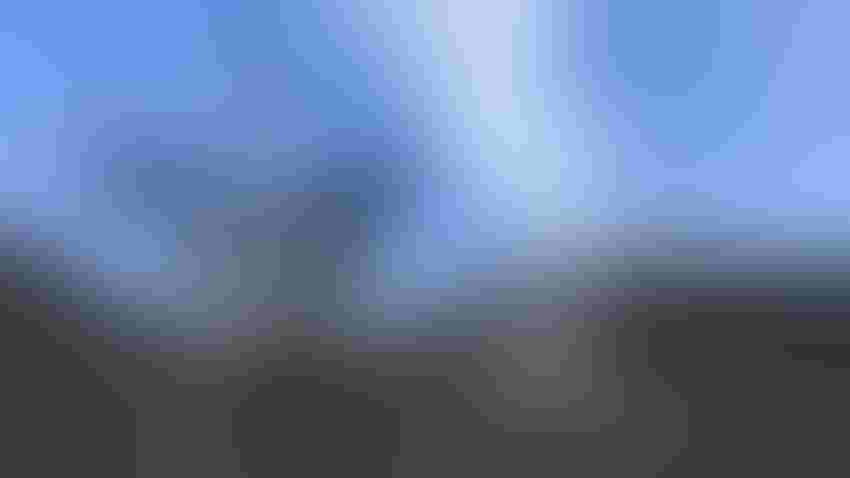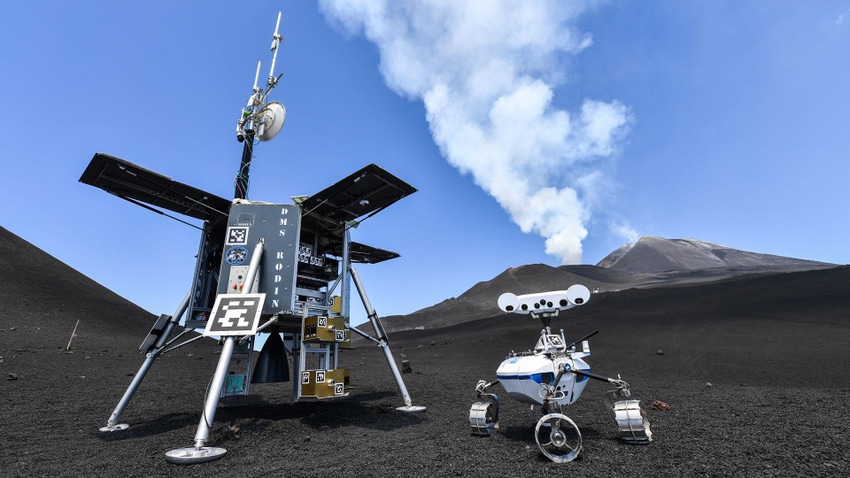 Credit: German Aerospace Center
Researchers from the German Aerospace Center have been testing their lunar exploration robots on one of the world's most active volcanoes, Mount Etna in Italy.
The two lightweight rover units LRU1 and LRU2 spent part of June roaming the moon-like terrain of the volcano, with engineers testing their ability to navigate the uneven ground as autonomously as possible.
According to the team, Mount Etna was selected as a trial site given its geographical similarities to the moon, in particular its "lava landscapes and granular surface."
https://dlmultimedia.esa.int/download/professional/videos/2022/06/040/2206_040_BR_003.mp4
LRU1, referred to as the scientist robot by the team, analyzed the soil with its in-built cameras and sensors, while LRU2, the assistant, was designed with space to carry tools and storage containers. The assistant features a laser spectroscope, allowing it to identify the chemical composition of soil by shining a laser into samples and monitoring the light bouncing back.
A third bot, the Interact rover, accompanied LRU1 and LRU2 and features a robotic arm and hand that allows it to grip and carry objects of interest encountered. This attachable arm also provided 'tactile feedback' to the team, allowing them to remotely 'feel' lunar stones.
A drone was also deployed for the trial, mapping the route and surrounding terrain for LRU1 and LRU2.
The DLR has been developing autonomous, networked robotic systems since 2018. The systems are also intended to help improve environmental monitoring capabilities on the Earth and its oceans.
"Teams of mobile robots have an important role to play in future space missions," said Armin Wedler, project manager at the DLR Institute of Robotics and Mechatronics. "They serve as an extension of human arms and eyes."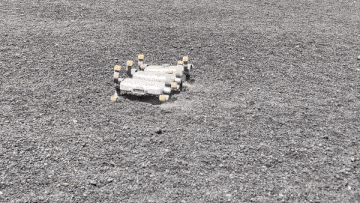 Credit: ESA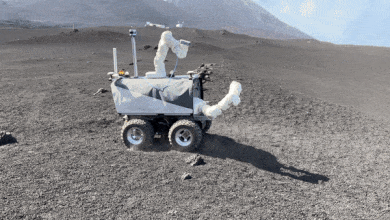 Credit: ESA
Sign Up for the Newsletter
The latest IoT news, insights & real-life use cases...delivered to your inbox
You May Also Like
---