IoT Deals & Partnerships Roundup: Shell, Nexar and More
IoT Deals & Partnerships Roundup: Shell, Nexar and More
The latest Internet of Things deals and partnerships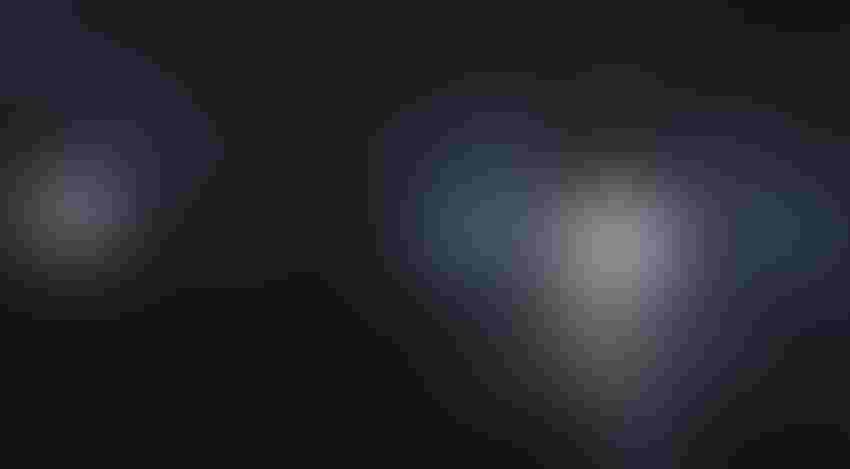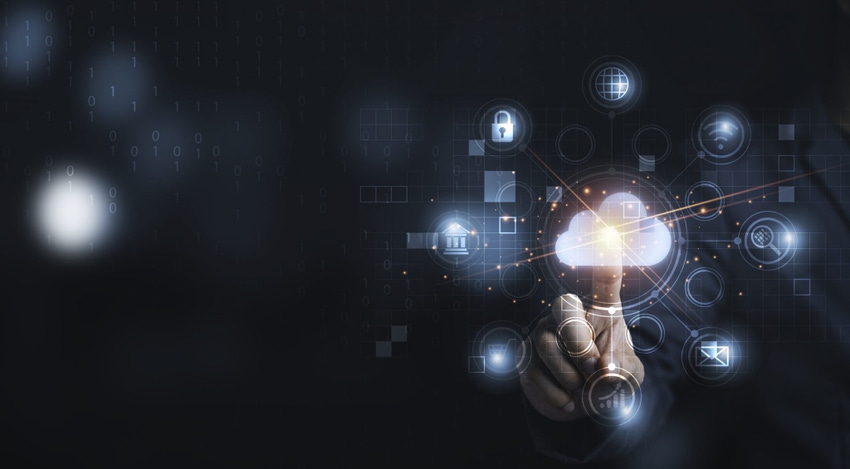 Hand touching infographic cloud computing and technology icons , cloud technology is centralise collect lifestyle and confidential information such as internet banking , password and shopping.
From the U.S. Army's digitized arsenal, to Shell's integration of robotic assistants in subsea platforms, we've rounded up some of the IoT industry's biggest deals and partnerships from the past week.

Nauticus Robotics Signs Contract With Shell, Providing Autonomous Subsea Robots
Nauticus Robotics has entered an agreement with Shell, with the Houston-based robotics developer set to provide its Aquanaut and Hydronaut robotic platforms for Shell's subsea operations. The robots will be used to collect data on these operations, with the intention of improving productivity and streamlining day-to-day activities, as well as monitoring assets and potential maintenance requests.
An initial feasibility study for the project was recently completed, with the operational qualification phase now underway, focusing on remote operations using supervised autonomy and tool control via Nauticus' acoustic communication networking technology. 
Hydronaut will be used to transport, recharge and communication for Aquanaut, among other tasks. Together, this robotic pair will function as a unified solution to bring a new means of conducting subsea work to the offshore services industry. 

ARC's Embedded IoT Sensors to be Included in U.S. Army Weaponry Program
Armaments Research Co. (ARC) announced its suite of embedded IoT sensors have been selected for integration in the Next Generation Squad Weapon (NGSW) program of record, in partnership with Sig Sauer. The collaboration marks the first time in 65 years that the U.S. Army has updated its arsenal of weapons and ammunition, digitalizing its pipeline and generating in-depth data on its weaponry. The scheme is hoped to improve maintenance plans and extend weaponry life cycles. 
"The Army NGSW program office is pushing the boundaries in seeking a modern, data-driven approach to weapons readiness," ARC CEO Michael Canty said. "With tens of thousands of new weapons as data sources in the field, we can optimize equipment safety and reliability, ultimately harnessing this data to save lives."

NTT, VMware Develop Edge+Private 5G Offering as a Service
NTT has launched its Edge-as-a-Service; an edge compute platform that integrates with private 5G to allow enterprises to monitor and manage applications close to the edge. The offering has been set up in collaboration with VMware, using VMware's Edge Compute Stack to power the service.
"The combination of NTT and VMware's Edge Compute Stack and Private 5G delivers a unique solution that will drive powerful outcomes for enterprises eager to optimize the performance and cost efficiencies of critical applications at the network edge," said Shahid Ahmed, NTT's innovation CEO. 
The service is said to offer minimum latency, maximum processing power and global coverage.

Butlr, Carrier Global Collaborate on Smart Building Tech
Butlr has closed its $20 million investment round, and signed a new agreement with Carrier Global to integrate its sensing technology into Carrier Global's Abound cloud-based platform for smart buildings. Butlr's Heatic sensors and software platform provide data and insights on space occupancy, utilization and activity, without collecting any personal data on the people monitored. Using this tech, Carrier Global hopes to make buildings more energy efficient and environmentally friendly by monitoring heating and cooling requirements, as well as room usage, and optimizing workspaces accordingly.
Butlr's sensor tech is also being deployed in senior living homes for fall detection and prevention.

Nexar to Acquire Veniam to Improve AV Learnings
AI mobility company Nexar is preparing to purchase Veniam, a leading provider of intelligent networking for the internet of moving things. Under the acquisition, Nexar will combine vision data – captured and processed from billions of miles of driving – with Veniam's communications technology at the edge to drive down costs of mobility applications. 
Crowd-sourced images and detections collected from Nexar's dash cams are processed to create and continually update a real time digital twin of America's roads and cities. This digital twin can then be used to map roads and routes, including infrastructure along these paths, as well as provide a foundation to train autonomous vehicles. 
Veniam's technology turns the cars themselves into internet access points for other devices, creating a mesh network capable of sharing data and internet connectivity across hundreds of thousands of devices and cars.

Cogniteam and AAEON Partner on Ready-to-Build Robotic Hardware
Cogniteam, the developers of drag n' drop robotics operating system Nimbus, is partnering with industrial IoT and Edge AI manufacturer AAEON to develop ready-to-build robotic hardware. The collaboration offers operators hardware systems with various foundational capabilities and shifts the integration process from the hands of individual organizations to a centralized platform. This allows companies to quickly develop and deploy advanced sensor technologies; such as GPS, light and more, using field-tested software solutions.
"In a few clicks, developers benefit from a system that's already familiar with AAEON's hardware specifications and abilities. Developers can choose off-the-shelf parts and significantly cut development time," said Dr. Yehuda Elmaliah, Cogniteam CEO. 

RapidSOS Raises $85M to Integrate Connected Devices, Smart Buildings With Emergency Responders
RapidSOS, creators of the world's first emergency response data platform, closed its series C funding round with $85 million. The investment brings RapidSOS's total funding to $200 million and will be used to accelerate the company's aim of connecting emergency data to first responders. 
The RapidSOS Platform is currently integrated with more than 350 million connected devices, which transmit real-time location, health and medical information to health care workers, as well as connected building and alarm data in an emergency.
"2020 reminded all of us of the heroic work that first responders do in our most challenging moments," said Michael Martin, founder & CEO of RapidSOS. "We spent the past eight years building the RapidSOS emergency response data platform in partnership with thousands of first responders — collaborating with leading technology companies to provide the right data, at the right place, at the right time to save lives across over 150 million emergencies annually." 

Rockley Photonics Partners With Research Organization to Explore Biomarker Sensing Platform
Rockley Photonics Holdings, a photonics-based health monitoring and communications solutions provider, is set to enter a new partnership with a global contract research organization (CRO). Under the agreement, the CRO and Rockley will work to integrate Rockley's health monitoring solutions into clinical research studies, such as its Bioptx biosensing wristband. Through this integration, the companies' hope to enable decentralized trials, increase the frequency and accuracy of vital sign monitoring, and expand the range of biomarker information collected from research participants.
The Rockley Bioptx wristbands offer more holistic and in-depth data on a range of physiological symptoms, including core body temperature, blood pressure, heart rate, blood oxygen, and body hydration. By gathering and analyzing data on key biomarkers, this new partnership has the potential to better platform Rockley's offerings, and provide pharmaceutical companies and healthcare professionals alike with a more thorough understanding of how specific treatments and interventions affect a patient's overall health.
Sign Up for the Newsletter
The latest IoT news, insights & real-life use cases...delivered to your inbox
You May Also Like
---