Industrial Robots Get Motion-Planning Automation
Industrial Robots Get Motion-Planning Automation
RapidPlan package enables programming of assembly-line robots without long physical-validation shutdowns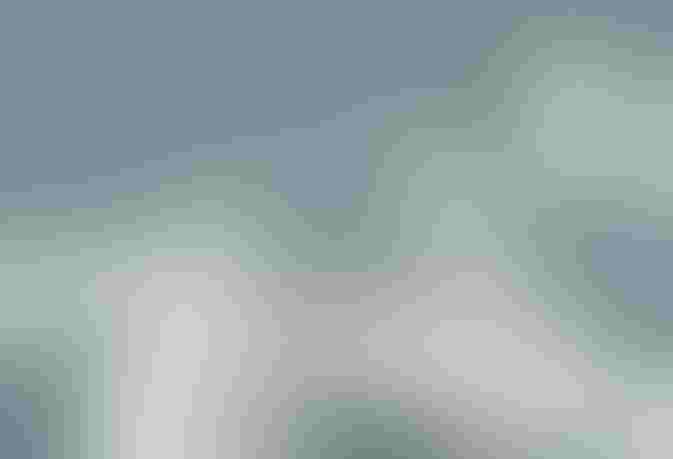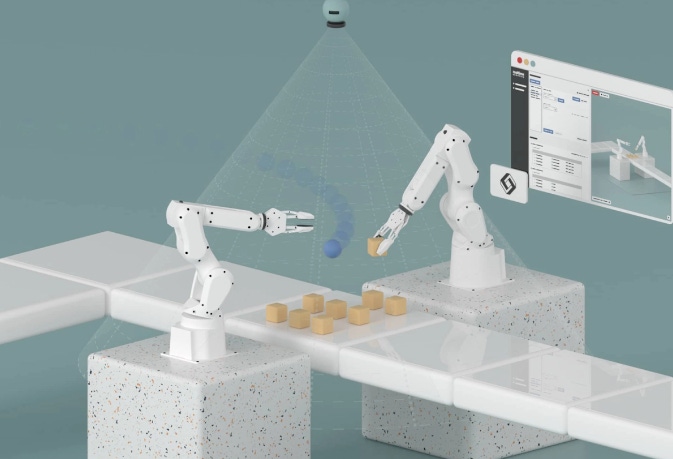 Autonomous motion-planning and collision-avoidance software company Realtime Robotics recently unveiled its RapidPlan program, which autonomously choreographs the movement of industrial robots without the need to manually program each one.
The process of arranging the motion paths of each industrial robot can take up to months of painstaking engineering time depending on the number of units being programmed, the number of tasks they must complete and whether users are starting from scratch or modifying existing setups, Realtime says.
RapidPlan instead provides a software environment in which users select robots and target points to visualize their task plans, which are then translated into real-world movement by actual robots on an assembly or fulfillment line. Cell modeling, task planning, planning and operations are all handled by the same workflow tool, reducing the need to downtime robots for long periods of on-site physical validation, according to the company.
"Optimizing the efficiency of your industrial and factory operations should not be held back by technical barriers," said George Konidaris, Realtime cofounder. "We specifically designed RapidPlan to deliver an accurate simulation of robot task planning, making it easy to program models and use them directly on the factory floor, but did so in a way that streamlined the process and made the technology easy-to-use for all."
In conjunction with the rollout of RapidPlan, Realtime announced partnerships with industrial-robot manufacturer Kawasaki Robotics and Mitsubishi Electric Automation.
Realtime and Kawasaki have partnered on several projects, including the deployment of Kawasaki machines at a major automotive manufacturer. Using RapidPlan, the manufacturer said it reduced the pre-production engineering commissioning process by 70%.
"Today's automotive manufacturers don't have time or staff to waste," Realtime CEO Peter Howard said. "Factory floors and all related actions must be constantly optimized in order to maintain a competitive advantage and continue delivering excellent product to customers."
Mitsubishi Electric, which manufactures the controllers, motors and interfaces that are used in many industrial robotics, plans to use Rapidplan to speed the programming and control of the applications it produces.
"Realtime Robotics' technology has the ability to speed deployment, operations and production for manufacturers, helping to improve their cost structures and time-to-market," says Patrick Varley, product marketing manager for mechatronics at Mitsubishi Electric. "It is through collaboration with the most innovative technology providers that we can truly be 'better together.'"
All three companies had demo booths at the recent Automate 2022 convention in Detroit.
Sign Up for the Newsletter
The latest IoT news, insights & real-life use cases...delivered to your inbox
You May Also Like
---