Hyundai Robot Delivers Room Service at Seoul Hotel
Hyundai Robot Delivers Room Service at Seoul Hotel
Based on Hyundai's Plug & Drive platform, it's part of a pilot designed to showcase the company's autonomous driving tech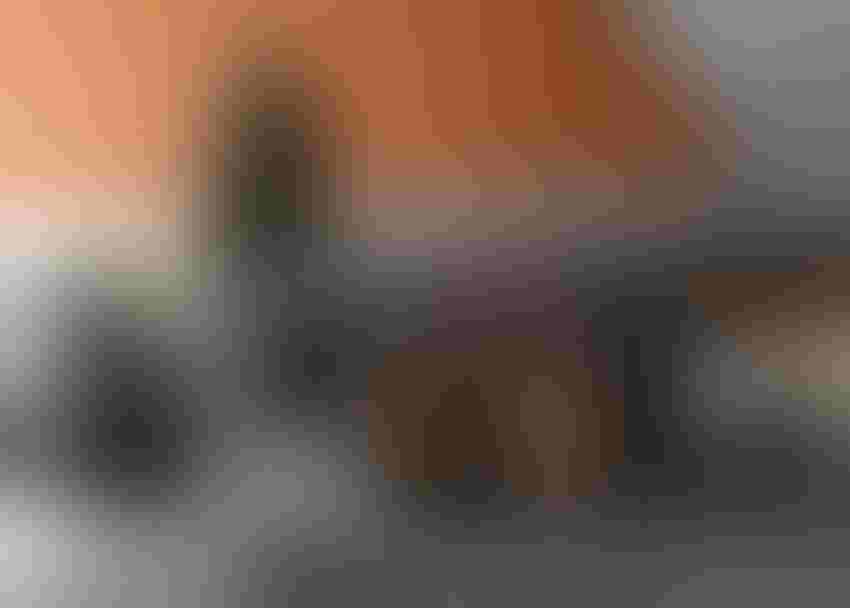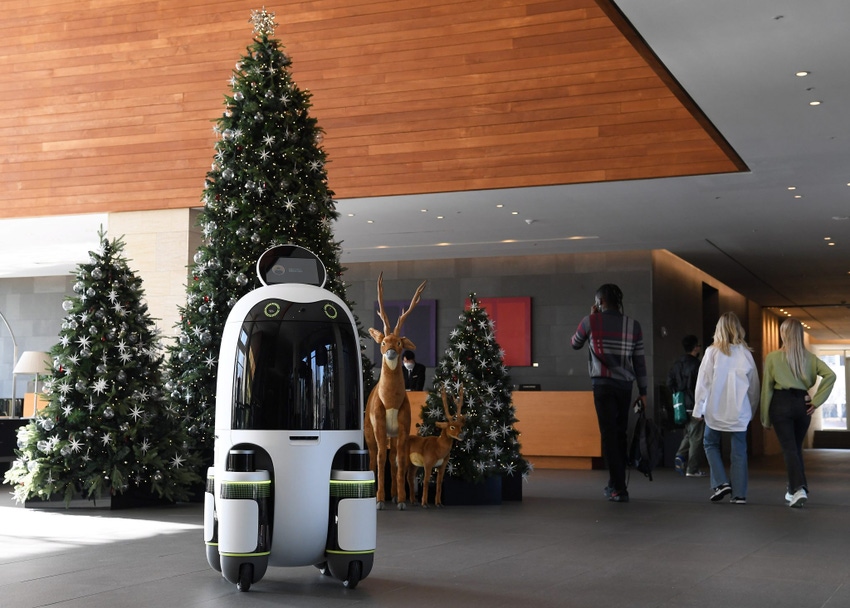 Guests at an upmarket hotel in the South Korean capital of Seoul are receiving an unusual twist in room service this Christmas – it's being delivered by a robot developed by Hyundai.
The robot is based on Hyundai's Plug & Drive (PnD) platform and is operating as part of a pilot designed to showcase the company's autonomous driving tech as it gears up to offer last-mile delivery services.
At the same time, a second pilot is being staged at a residential/commercial complex on the outskirts of Seoul in partnership with software company Woowa Brothers to demonstrate the robot's functionality outdoors.
Hyundai's robot is made up of a storage area integrated on top of a PnD driving unit. A connected screen complements the loading compartment by displaying information for customers. 
The PnD modular platform – which debuted at CES at the start of 2022 – is an all-in-one single-wheel unit that combines intelligent steering, braking, in-wheel electric drive and suspension hardware, including a steering actuator for 360-degree rotation. 
Lidar and camera sensors provide the robots with autonomous functionality, allowing them to avoid fixed and moving objects and choose the optimal route for swift deliveries.
At the Rolling Hills Hotel, the robot is "employed" between 8 p.m. and 10 p.m. daily to deliver food and drinks to guests, who place their orders via Kakao Talk, a popular messaging app in South Korea. Real-time tracking allows the delivery's progress to be charted.
The robot uses a deep learning-based algorithm to recognize its surroundings and is even able to understand when the door is opened in the room it has been summoned to. The storage compartment is opened once the robot senses human presence, and it can communicate via on-screen messages. Even orders on different floors pose no problems, due to the robot's connectivity with the elevators.
As part of the partnership with Woowa Brothers, the robot is carrying out door-to-door food deliveries outside. After an order is placed through Woowa Brothers' Baemin delivery app, the robot locates the item at a nearby shopping center and takes it directly to the customer. Wireless communication is used to access communal front doors and elevators, again meaning deliveries on upper floors are possible.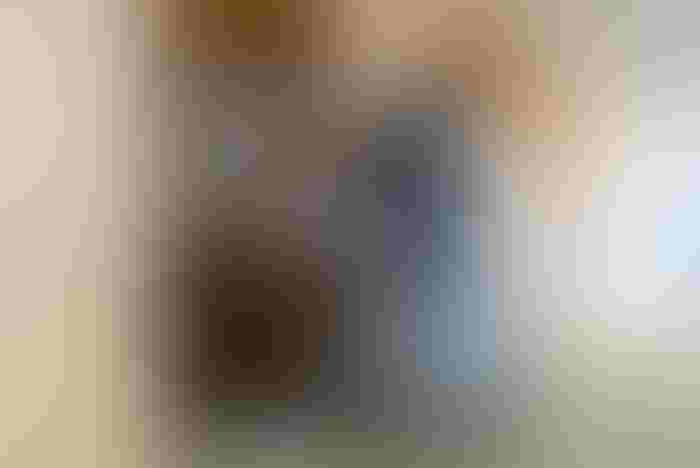 "PnD-based delivery robots allow quicker delivery times with improved safety through the use of autonomous driving technology, including fast obstacle avoidance capabilities," said Dong Jin Hyun, head of the Robotics LAB at Hyundai. "We plan to keep upgrading mobility services, convenience, safety and affordability for customers through our pilot programs." 
In time, Hyundai plans to gradually expand the number of robots in use and increase their operating hours as it steps up its effort to commercialize last-mile delivery services.
About the Author(s)
Sign Up for the Newsletter
The latest IoT news, insights & real-life use cases...delivered to your inbox
You May Also Like
---