Humanoid Robots Debut in Nursing Homes
Humanoid Robots Debut in Nursing Homes
This robot deployment plans to focus on augmented care for residents in nursing homes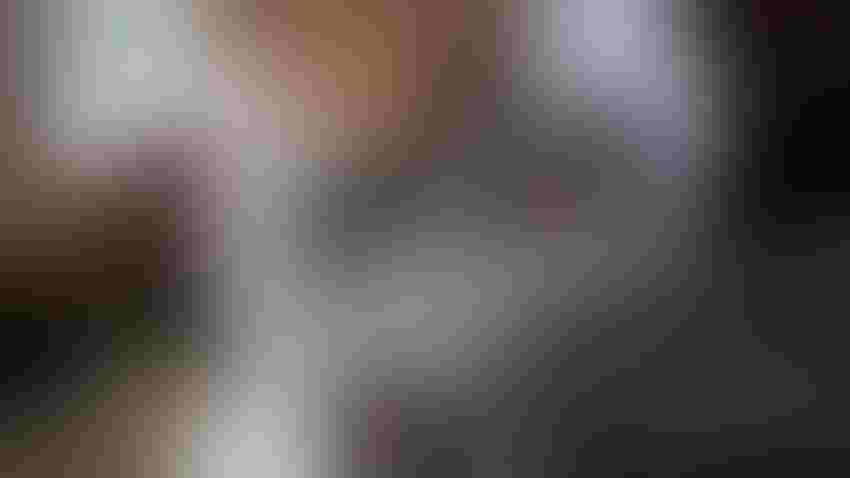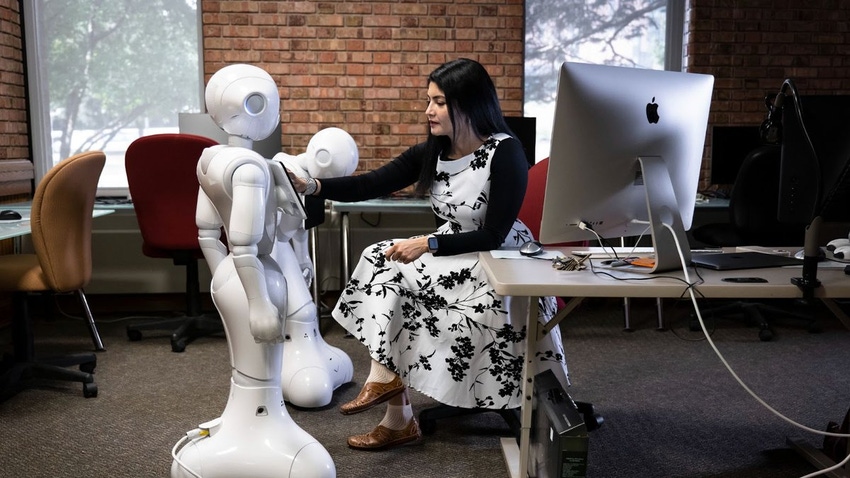 With ongoing labor shortages and pandemic-related impacts to business operations, robotic assistants are being increasingly harnessed to alleviate pressure on industries.
The medical industry was particularly hard hit, with digital solutions coming into play to ease burdens on overworked medical staff, stepping in for those working long hours or in situations where the possibility of the coronavirus infection remained high.
One such solution is that developed by Dr Arshia Khan, a computer science specialist from the University of Minnesota Duluth (UMD), who developed a robotic platform offering physical and emotional support in nursing homes with a particular focus on dementia patients.
The system made its first deployment earlier this month at the Estates of Roseville, part of the Monarch Healthcare Management in Minnesota. We spoke to Khan about the motivation behind the project, and robotic assistants may offer a helping hand in future.
The rise of caregiving robots
Khan's interest in caregiving robots came from seeing her father suffering from congestive heart failure and deciding to develop a means of improving his quality of life while easing the caregiving responsibility on her mother. While her father passed away before she completed the research, the desire to create an assistant to improve quality of life and aid caregivers remained.
While previously dismissed as unnecessary, the pandemic gave cause for the medical industry to reconsider robotic assistants, stepping in where human workers cannot (such as quarantined areas) and taking some of the strain off workers struggling to keep up with patient intake.
"The pandemic made people realize we need to look at other sources for caregiving," says Khan. "This is not only for the physical health of patients but also their cognitive and emotional wellbeing. The reason I use humanoid robots is because of the interactions people missed during the pandemic, the companionship and the socialization."
Khan does not envision the robots taking the place of human workers, as the human-to-human social contact required by any patient remains a necessity, and a provision robots cannot fulfill.
However, they can take over for the repetitive tasks that free caregivers for other duties.
"An example of this is a patient needing to put on an oxygen mask," Khan says. "When we have a staff member continually reminding a forgetful patient of this, what happens is the person starts to get frustrated, the tone changes, the pitch changes and the patient can become distressed.
"With a robot, none of this happens. A robot can remind you a million times and never get frustrated. So why not give those kinds of tasks to the robot so that it frees the humans to do more important tasks?"
In her research, Khan turned to Alzheimer caregiving, as an area hit hard by the pandemic and one where consistently stimulating patients is a key part of therapy.
The UMD robots
Following her research, Khan created two robots per nursing home; one big and one small, with the bots themselves sourced from Softbank. The bigger one, the well-known robot Pepper, has responsibilities for the emotional and cognitive wellbeing of patients, while the smaller one, called NAO but referred to with nicknames such as Pimento and Peppino, is dedicated to physical wellbeing.
"Pepper will tell jokes, she can dance, she can sing," says Khan. "But she can also help with reminiscence therapy (a kind of therapy where a patient is given stimulus to remind them of the past). We have this robot using videos, music and pictures to offer this kind of therapy as many times a day as needed."
"As for the smaller bot, it leads exercises including yoga and strength training and encourages people to do the exercise," she adds.
These bots are also designed to identify when a patient's routine has changed, such as exercising and eating habits, and monitor facial expression and physical movements to identify patterns of behavior and indications of distress.
"The system also features wearable and spatial sensors to augment the information flowing to the robots," Khan says. "Using this, we can learn over a period of time the physiological pattern that appears before a patient's episode occurs and, ultimately, intervene before that happens."
Khan's team of students assists her in coding the robots, first helping to create and install a floor plan of the nursing facility to enable autonomous navigation, and ensuring the software is downloaded correctly.
The team has just embarked on its deployment journey, with one nursing home installation already completed, two more on the horizon and multiple other locations from the Monarch chain in the works.
So what's next for Khan and team?
"One of my research studies is in looking at music, and we just found a biomarker for memory recall," she says. "We are working on trying to get that paper published, but with this biomarker we can begin to work on ways to rekindle memories and keep patients cognizant for longer."
Khan also says she's working on what she calls a 'gossip bot,' designed to chat to reclusive patients and encourage them to participate in activities. She is also researching risk factors in dementia, such as the high prevalence of dementia in women, as well as obstacles that remain to robot acceptance, defining the kind of robots more acceptable to patients to progress this field of R&D even further.
While many potential projects are on the horizon for Khan and her students, one thing is for certain: the robotic nursing home assistants are only the beginning of the journey into robotic caregivers.
Sign Up for the Newsletter
The latest IoT news, insights & real-life use cases...delivered to your inbox
You May Also Like
---