FedEx CIO Attests to Data-Driven Strategies in Pandemic Times
FedEx CIO Attests to Data-Driven Strategies in Pandemic Times
At Interop 2020, FedEx CIO Rob Carter outlined the company's long-standing IT modernization project.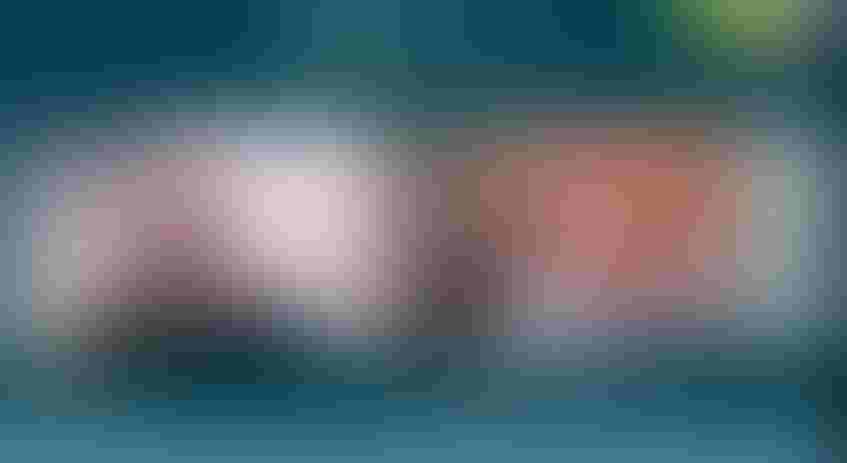 As organizations continue to adapt to the roller-coaster ride of 2020, some leaders'  pre-pandemic IT strategies brought business resilience even as COVID-19 struck.
Indeed, some organizations spent several years laying the foundations for data-driven strategy and remote operations even prior to COVID-19. FedEx, for example, has been on a multiyear digital transformation journey that included cloud computing and work-from-home capabilities but also widespread sensor technology buildouts, robotics forays and continued support of blockchain technologies.
In the recent fireside chat between Rob Carter, CIO and executive vice president of FedEx, and Brian Gillooly of Informa at the Interop 2020 conference, Carter discussed the role of technology in mitigating the effects of the pandemic.
To achieve long-term growth and flexibility, FedEx has long been revamping its legacy IT infrastructure. The company's Renewal program — an IT modernization program with a 10-year time horizon — ushered the company into the cloud.
"We began to build out the services and microservices that represent the less complex, more flexible, faster-to-market capabilities that we have today," Carter recalled.
As the company faced the COVID-19 virus, it furthered its efforts beyond cloud and into emerging technologies such as artificial intelligence, machine learning, sensor-driven logistics and robotic process automation.
Data-Driven Strategies Become Core Value Proposition
FedEx's use of the crisis to modernize IT is consistent with other companies' approaches. Indeed, according to the 2020 IoT World Today IoT Adoption Survey, 51% of respondents said the virus spurred the need for new digital initiatives.
FedEx's microservices infrastructure has forwarded one of the company's key missions: to track package logistics, which has become a core value proposition of the company's shipping strategy.
"Our founder, Fred Smith, dreamed up the model of package tracking and that the information about the package is as important as the package itself," Carter recalled.
This core principle of creating value through logistics data has ricocheted throughout FedEx's IT restructuring and its future plans.
FedEx has been hard at work to expand its data-driven strategies through more sensor-enabled shipment technology.
"We've been very busy over the last couple of years building out what we call sensor-based logistics," Carter said. "The criticality of the shipment today may be what warrants a sensor being embedded that allows you to actively track that shipment throughout its journey," Carter said. "We expect virtually everything moving in supply chains will have embedded sensors over time."
Critical packages will have a Bluetooth low-energy lightweight sensor. FedEx also uses readers to track these devices at its facilities, in aircraft and other locations
FedEx Enlists Robotics for Last-Mile Delivery
FedEx has also moved into robotics with its Roxo robot, designed for same-day, last-mile delivery. Carter said that autonomous machines and robotics can help minimize the waste and excess footprint associated with logistics. "It's particularly good at same-day delivery," Carter said.
"When we think about a 3,000-pound vehicle delivering a 3-pound pizza and all the footprint that it takes, it just doesn't make sense to us. We have an opportunity to revolutionize that industry for a lot of our customers that want to dispatch into neighborhoods in a cost-effective and environmentally effective way."
Tugger carts in the facilities also provide autonomous support to move big items like kayaks and trampolines that are unwieldy for humans to transport through the facility and ready for e-commerce.
Blockchain Still Core to FedEx's Data-Driven Strategies
Carter said that while blockchain has fallen into disfavor after years of hype — possibly because of Bitcoin's bumps in the road — FedEx supports blockchain alliances and believes that the technology undergirds its own core business principles of data-driven logistics.
Carter noted that while FedEx has focused on tracking a product in transit, blockchain extends the value of this kind of data-driven strategy many times over. Blockchain provides visibility into a product's provenance — and thus its legitimacy and safety as well as its real-time location.
"It's so important to know the provenance of those kinds of products," Carter said. Whether it's a high-value designer item coming from Louis Vuitton or whether it's a pharma item [such as medicine going across borders], you want to be able to guarantee its authenticity. We're kind of the inventors of custody chains, and we believe custody chains will go well beyond that to point of manufacture to the point of consumption."
COVID-19 Forces Next Phases of Digital Transformation
Carter noted that as remote work became the norm for many companies during the early months of the COVID-19 crisis, the company's tools were put under great pressure to deliver.
Shortly after COVID-19 emerged, Carter said, the logistics company sent some 105,000 workers home in the course of just two days to ensure safety.
While FedEx had already implemented collaboration tools such as Zoom, Teams and Webex, the pandemic brought remote work to a new level, testing work-from-home models for customer service teams as well as the technology tools. While its tools and strategies had been part of its 10-year IT Renewal program, the pandemic accelerated and deepened IT modernization efforts overnight.
"We had been building a critical set of capabilities for a long time," Carter recalled. "What really happened is we got sling-shotted into 2023. This thing we saw coming and were preparing for came up close and personal. And … you couldn't fake it, and [these tools held up]."
Sign Up for the Newsletter
The latest IoT news, insights & real-life use cases...delivered to your inbox
You May Also Like
---